Twitter Launches Twitter Shops!
1 min 26 sec read
March 10, 2022
Good news if you love shopping or selling stuff online!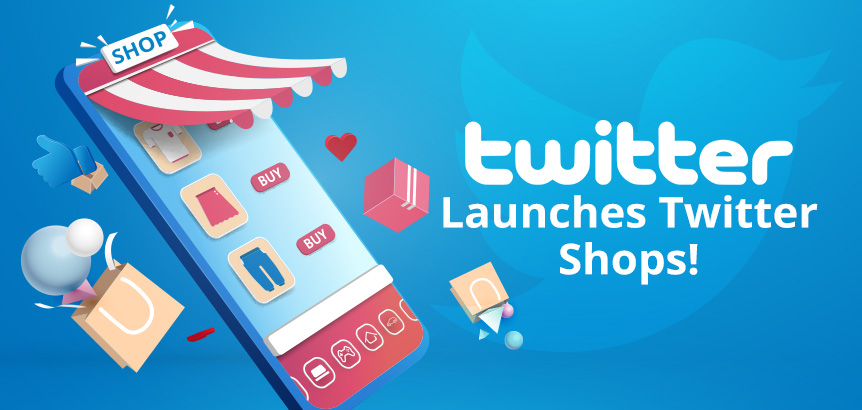 You can add another social media platform to your list of places to see, host, and buy products online with
Twitter Shops
.
That's right.
Twitter announced on March 9th that they are rolling out a beta experiment on the app. Online sellers that are chosen to participate can choose up to 50 products to host on their Twitter profiles and start selling on the app.
The feature is free to use, and you can see products on profiles from your favorite brands. You can discover new items on the timeline or browse only the products on your Twitter feed.
Let's say you land on a brand's profile.
You'll see a "View shop button above their Tweets." And when you tap on it, their store will open up to a section where you can start scrolling to see what you like.
When you're ready to buy something, just click on the selected product, which then opens the in-app browser. From there, you can check out your items on their website or learn more about their other products.
Now, Twitter Shop is slightly different from their Shop Module. Shop Module only gives people the chance to showcase up to five products. Meanwhile, "Twitter Shops gives merchants a large, fully-immersive space to highlight a longer catalog of products."
In our opinion, we can see the removal of the Shop Module in the future. You have the more robust option of featuring a full-fledged social media storefront using Twitter Shops.
Right now, Twitter Shops is available to only a few stores/accounts. We're talking brands like @Verizon, @ArdenCove, @LatinxInPower, @GayPrideApp, and @AllIDoIsCookUS, who are among the few.
For right now, Twitter Shops is available in the US for English users only who have iPhones (sorry Android users). The company will continue to test the feature out with brands and explore more ways to make it more discoverable for shoppers.
Twitter wants to expand the products catalog, allow more creative ways for brands to tell their story, and bring Twitter Shops to more sellers so that they can bring in more customers.
Want to read this in Spanish?
Spanish Version >>