Twitter Tests Vibe Checks for Conversations
1 min 21 sec read
October 07, 2021
On Twitter, people love to stir the pot of emotions whenever someone brings up politics, personal opinions, or whether a dress is black and blue or white and gold. #DressGate in 2015 almost broke Twitter where there were 11,000 Tweets per minute of just pure arguments.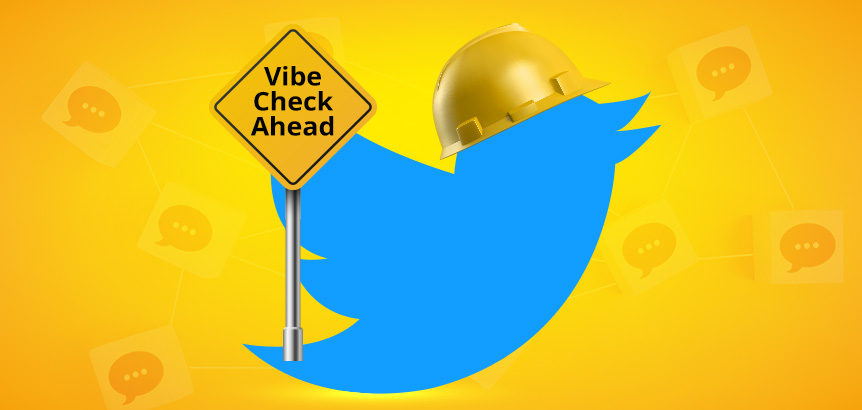 So to support more positive interactions and be alerted when you're about to enter a toxic conversation,
Twitter is testing prompts that warn you when a conversation has bad vibes
.
Ever want to know the vibe of a conversation before you join in? We're testing prompts on Android and iOS that give you a heads up if the convo you're about to enter could get heated or intense.

This is a work in progress as we learn how to better support healthy conversation. pic.twitter.com/x6Nsn3HPu1

— Twitter Support (@TwitterSupport) October 6, 2021
Twitter's Tweet above shows that they're taking the first step in creating a healthier social media platform.
The TechCrunch article linked above stated that Twitter wants to tone down heated debates that are often rapid-fire comments with "low information opinion slinging."
Giving people a vibe checkpoint before they enter a Twitter conversation is nothing but positive news to us. Twitter wants to prevent people from entering toxic threads containing life-threatening health information, hurtful language or misinformation.
These prompts remind you to engage people with respect, always check your facts, and have an open perspective before you go and comment. So when users enter a thread, they'll see a pinned message that says the thread you're in may become intense.
Twitter's vibe checks are still undergoing tests. They're experimenting with different criteria models that determine which conversations get the prompt while considering the Tweet's topic. Not only that, what is the relationship between the author's topic and those replying as well.
So kudos to Twitter on trying to make social media a better place. Introducing vibe checks is a great starting point. There are a lot of keyboard warriors you're up against, and we're going to need an arsenal of solutions.