Twitter's Blue Check Fiasco Spurs Former CEO To Launch Alternative App
1 min 33 sec read
April 28, 2023
On April 20th, Elon started
removing blue checkmarks from legacy accounts
that didn't fork up the $8 bucks a month for his verification subscription service.
Four days later, Elon being Elon, just
reinstated it for some top accounts — even if they didn't pay for it
.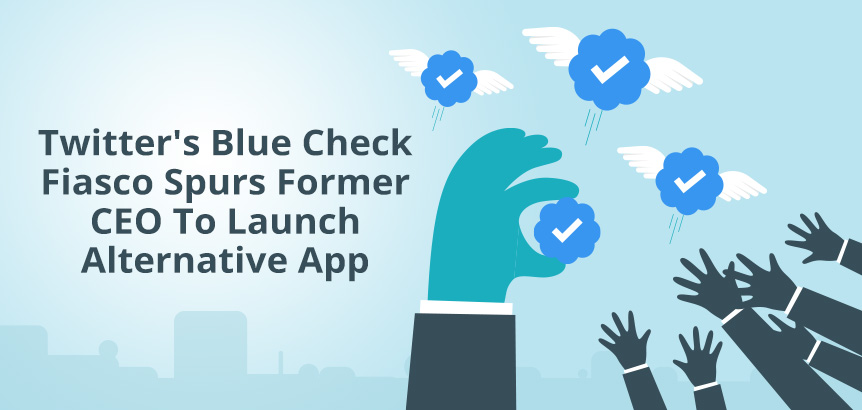 A few people that got a free blue check include LeBron James, Lil Nas X, Chrissy Teigen, and even profiles of those who passed away, like Kobe Bryant and Anthony Bourdain, got one too!
But that's not even the whole story when it comes to the fiasco Twitter has created.
Impersonators and trolls are taking advantage of the subscription service. For example, they were creating fake accounts pretending to be Disney or the New York City government.
This might be the core of the problem for Twitter and its paid checkmark services.
Before Elon, getting verified meant you had to prove who you said you were with a government-issued ID or show some kind of proof.
Now, you just need a credit card and phone number. That gives trolls the opportunity to be whoever they want to be and say whatever they want to say.
It used to be that earning a coveted blue check meant something.
Now, some celebrities, journalists, politicians, and other key figures (who refuse to pay) don't even care for it and are leaving the platform.
And so, the former CEO of Twitter, who also got his checkmark taken away,
Jack Dorsey, launched an alternative app called Bluesky
.
In a nutshell, Bluesky is a decentralized social media platform that takes you back to Twitter's old days.
We're talking 300 characters per post, and you can share images — that's it. Oh, FYI, posts are called "skeets" as a play on tweets.
They're organized chronologically, and there's a "What's Hot" feed. It shows you content based on how many times a post was shared or liked, whether you're following users or not.
Bluesky is invite-only if you want to join the app's community, but the question is, "Will it replace Twitter?"
It's too early to say. So far, the app has racked up over 350K downloads since February.
Bluesky could fade into obscurity like the app Clubhouse or rise to the top as Twitter 2.0 if Elon continues to down this path of annoying its user base.
Want to read this in Spanish?
Spanish Version >>