User-Generated Content Influences Consumers More Than Influencers
1 min 54 sec read
September 21, 2021
2,000+ shoppers in a study were asked, "what makes them go from being browsers to convinced online paying customers?" The answer: "user-generated content (UGC)." Remember that acronym; it'll be mentioned a lot.
User-generated content comes in many forms, so here are a few. It could be blog comments, social media comments or posts, reviews (not all, some are fakes), forums, podcasts, and user-generated blog posts, images, and videos that feel real. It's the imperfections of the content that help consumers know if it's UGC or not.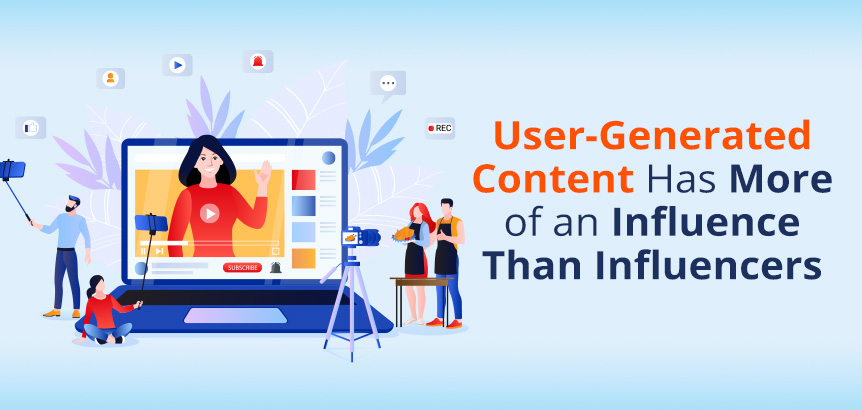 Stackla's
study reveals that UGC can drive trust and loyalty for ecommerce brands
.
Of the survey respondents when asked what type of content they prefer to see while shopping online, 80% said, "real customer photos and videos." And 72% of those who browse on ecommerce websites said the same thing.
80% claimed that UGC strongly influences their decision to purchase. What about influencers? UGC was favored over 8.7x more than influencer content and 6.6x more than branded content.
When these respondents were asked why they left an ecommerce store, 64% of Gen Z, 60% of Millennials, and 48% of Gen X said, "They didn't have customer photos or reviews."
Stackla claimed that the pandemic changed consumer behaviors since shopping was primarily done online and product reviews made by individuals (not influencers) helped convince unsure shoppers. Flash forward to now, and this trend of UGC may not be going anywhere except up.
Online shopping can be tough since you can't interact with the products physically. Like when you're looking for clothes to try on or want to know how a certain shade of lipstick looks on a certain skin type and if a couch fits in your living room.
That's where UGC comes in. A third-party person is giving unbiased feedback. They're trying things on for you, seeing if a couch fits while explaining the dimensions for you, and by bringing products to life, it answers the consumers' questions.
What should brands be doing? Implementing a UGC strategy that allows you to reach out to your previous customers to show your products in action, for example. Most people are ok with brands reaching out to them to share their photos and be a part of their marketing efforts.
Over 60% of consumers would be even more loyal and likely to buy if they were invited to the brand's customer advocacy community. Brands should try to take action and leverage UGC strategies to create authentic online shopping experiences.
The more that brands continue to put customers first by using real people to advocate for them, the more they'll be able to build trust and increase sales at the same time by creating a loyal customer base.
Brands should be listening to what their audiences are saying and emphasize user-generated content that hits home for online shoppers to create rewarding online experiences.