Walmart Is Joining the Metaverse
1 min 07 sec read
January 17, 2022
These days, everyone wants to get ahead and join the future of Web 3.0. So it's not that shocking to find out that
Walmart is getting serious about joining the metaverse
and has even filed a trademark to establish their own NFTs (Non-Fungible Tokens) and cryptocurrencies.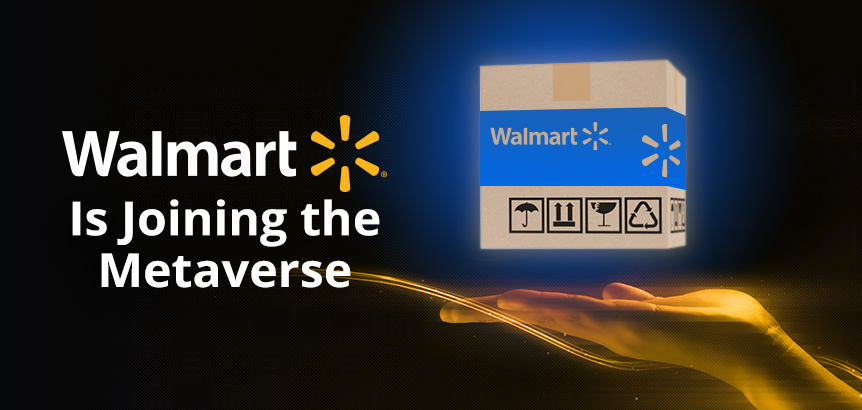 The company filed for several trademarks to start selling virtual goods like electronics, toys, appliances, sporting gear, clothes, home decor, and more.
It turns out you'll be able to deck out your virtual home and patio in the metaverse for the cheap with Walmart's low prices. We wonder what they'll be calling their cryptocurrency, maybe something like "Wallcoin?" Maybe not.
Whatever it'll be called, Walmart is experimenting with the idea of having people buy and sell NFTs, but that's not all.
The company had filed a trademark application to possibly offer physical training classes and services in virtual (VR) and augmented reality (AR) environments too. Walmart will be launching new logos and branding for its AR/VR services.
That's not all the rebranding they're doing for the metaverse. Here are some other names they've announced, and we're guessing what they might be hinting at with them. Walmart trademarked "Verse to Home," "Verse to Curb," and "Verse to Store."
We think you'll be able to shop in the metaverse to get goods delivered to your home, curbside outside a Walmart location, or have things shipped for pickup if your local Walmart currently doesn't have that particular item.
You can check out the full list of Walmart filed trademarks by searching "Walmart Connect" in the
Trademark Electronic Search System.
Will you be shopping in the "Wallyverse" buying Walmart stuff? Let us know below in the comments section.
Want to read this in Spanish?
Spanish Version >>