Young People Are Chipping Away at Google's Core Products, Exec Says
1 min 25 sec read
July 15, 2022
When a
Google exec suggests that Instagram and TikTok are eating into Google's core products
, and it's not coming from someone outside the company, that's an issue.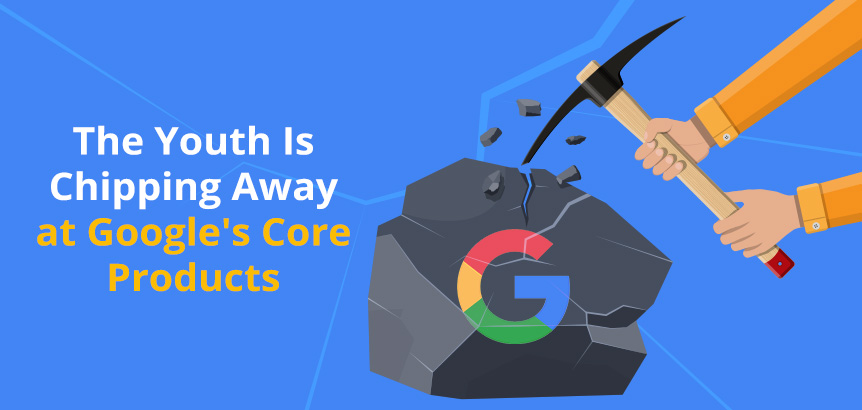 What products was he talking about? Google Search and Maps!
Senior VP Prabhakar Raghavan runs Google's Knowledge and Information organization. He noticed that younger people are increasingly choosing social media apps or watching videos to discover new things first, instead of on Google Search.
Raghavan said, "We keep learning, over and over again, that new internet users don't have the expectations and the mindset that we have become accustomed to [and] the queries they ask are completely different."
He said that younger users don't type in keywords to learn about new content. They discover things in newer and more immersive ways.
Raghavan then said, "In our studies, something like almost 40% of young people, when they're looking for a place for lunch, they don't go to Google Maps or Search. They go to TikTok or Instagram."
That's pretty shocking — 40%!? However, the study Raghavan referred to was an internal research survey of people aged 18 – 24.
The data isn't public yet, but it could be added to Google's competition site along with other stats on how 55% of product searches start on Amazon, not Google.
Those who witnessed the birth of the Internet may not be able to fathom all of this, but it doesn't mean the youth isn't searching on Google. However, the rate of this trend is a bit alarming.
Another jab at the company's product was Google Maps.
In the study, Raghavan said that the young subjects in their research had never seen a PAPER MAP! He said its design of looking stuck on the phone like paper was not meeting the youth's expectations. And it was the wrong experience for them.
Raghavan said they preferred more visual experiences.
To turn the tide on this trend, Google is striving to make its core products more visual than ever.
How?
The company will continually enhance its products using AI to make them richer and more direct to meet the demands of the next generation.
Want to read this in Spanish?
Spanish Version >>