M-Commerce in 2019: More Users Will Make Purchases Via Mobile This Year
April 24, 2019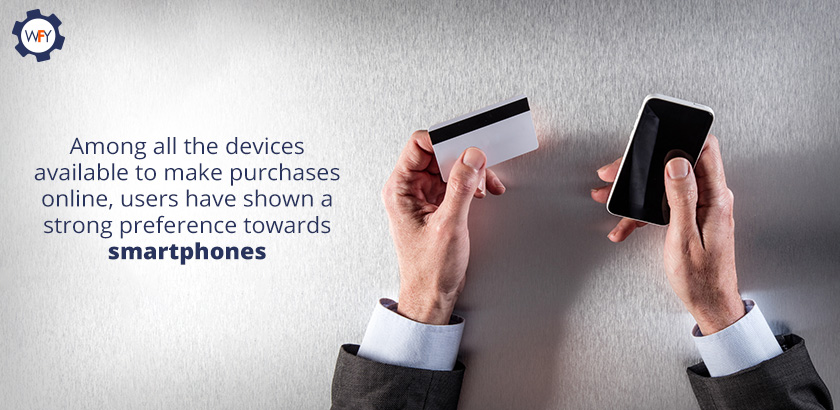 We have talked about many of the ways in which the Internet and the digital evolution have improved people's lives. When it comes to consumer avenues around the world, both of these elements have reduced the methods entailed in purchase and payment to a single click. Thanks to the digital evolution, ecommerce is on the rise and, for active Internet users, this shopping method represents a quick and simple alternative to the task entailed in leaving the house and going to the store. The solution is in their hands.
Everything indicates that, among all the devices available to make purchases online (tablets, desktops, laptops, smartphones), users have shown a strong preference towards smartphones to conduct commercial operations, making way for a new concept/strategy known as m-commerce.
What is M-Commerce?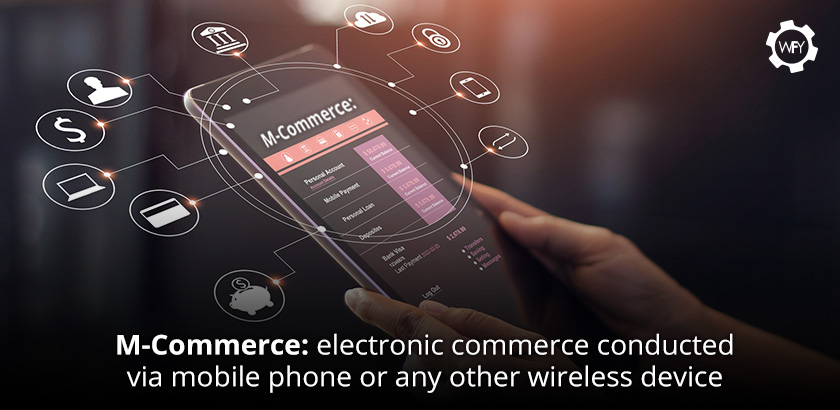 Similar to the birth of the term
ecommerce
, the word m-commerce comes from an abbreviation, this time of the term Mobile Commerce, and while it's comparatively not as developed, the growth of its influence in the digital world is still worth noting. M-commerce is a form of electronic commerce supported by mobile phones or other wireless devices like tablets. Purchases can be made on a browser or an app, allowing easy access to online stores with the use of mobile phones.
The preference for mobile devices when it comes to online shopping is a trend that continues to grow; according to the report released by
Global Digital Statshot
, by October 2018, 57% of the world population was already using mobile devices to go online, a percentage that greatly surpassed the 22% reached by desktop or tablets.
The same report states that the amount of people that take to smartphones to stay active on the Internet is currently at 5 billion users. This, along with other factors, shows that m-commerce is a reality that, if statistics are to be believed, will truly blossom into one of the most popular forms of online shopping in the course of this year.
M-Commerce in 2019: American Users Will Increase the Purchases Made Via Mobile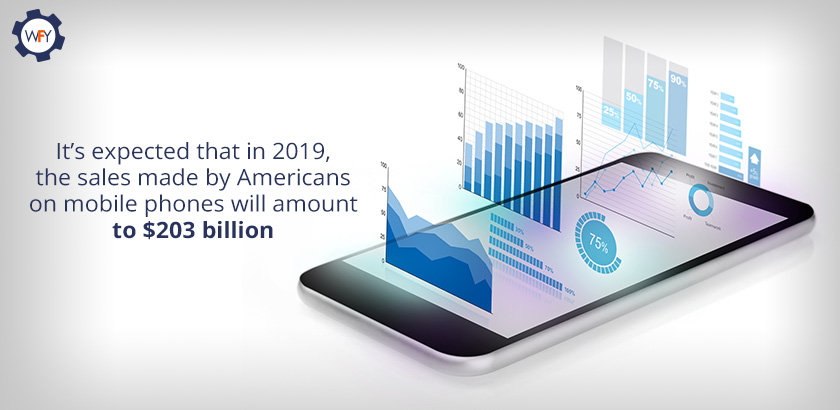 From a more particular perspective, even when desktops are still the most popular device for making online purchases in America, their growth in relation to digital tendencies hasn't been much compared to smartphones and their influence in online operations. In fact, according to a study performed by
eMarketer
, the annual increase of desktop purchases has been only 5%, despite reaching $331 billion in 2019.
Meanwhile, m-commerce will represent 34% of ecommerce sales made in the US this year, and it is expected that sales made by Americans on mobile phones will amount to $203 billion in 2019.
Who is boosting the influence of mobile devices? To provide more information on the rise of m-commerce, the study showed that 61% of users between 18 and 34 years of age (
millennials
) take the lead when it comes to using mobile apps to buy products or services.
Why are These Numbers so Important?
A strong and constant online presence must be a priority for your company when you decide to have a website on the Internet. In this case, you must be aware that m-commerce is the leading trend in online shopping. This knowledge is a useful asset for understanding what the future brings. It's also valuable for determining the best way to use your company's presence on the Internet.
Once we are clear on the fact that the m-commerce phenomenon will continue to grow, it's time to assess whether your business fulfills the needed parameters for users to browse your website on their phones; you need to ensure an optimal experience that is pleasant for consumers. If your website doesn't align with responsive web design, what are you waiting for? You need to apply this technology to start enjoying the advantages of m-commerce to its full capacity.
What is SEO Web Design and Responsive Technology? How can they Help me Succeed in the M-Commerce World?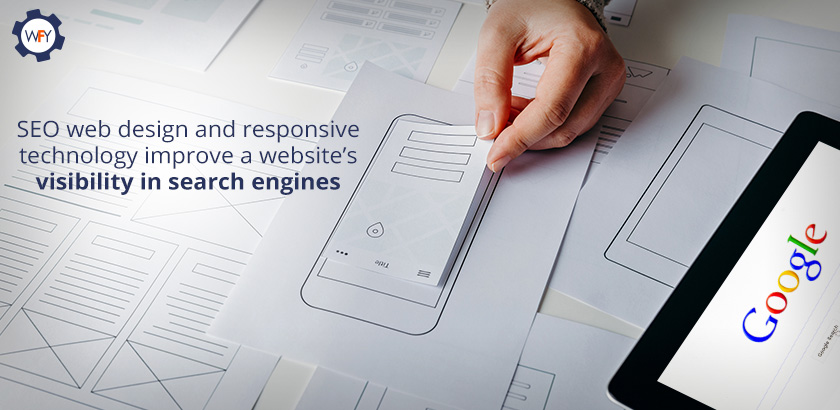 To reach m-commerce success, you need to understand there are many elements at work. While there can be misconceptions concerning the following concepts, each of them has a different role to play in the success of your online store and ecommerce efforts. These concepts are SEO web design and responsive technology.
SEO web design consists of the creation of optimized web designs that ensure easy navigation and adaptability to responsive technology. This is all done to guarantee the correct visualization of a site's content on all kinds of electronic devices, from desktops and laptops to tablets and smartphones. To summarize, this design enables an optimal user experience; as the name indicates, there would be no hurdles for users to enter any section of a website after they've accessed the site on the device of their choice.
On the other hand, responsive technology is what allows a website's design to adapt to tablets or mobile phones. The name 'responsive' comes from the possibility to modify a website's structure according to the device used for visualization. User experience is automatically improved and visualization of graphics and text will be simplified, resulting in more time spent on the website, repeat visits, and a definite contribution to increased conversion rates.
In SEO practice, the implementation of SEO web design and responsive technology for your website is one of the most important strategies; they provide the chance for more visibility on search engines, specially Google, since the tech giant favors websites adapted to responsive technology in its indexation.
WebFindYou, the All-In-One Digital Marketing Technology, Helps you Maximize the Power of M-Commerce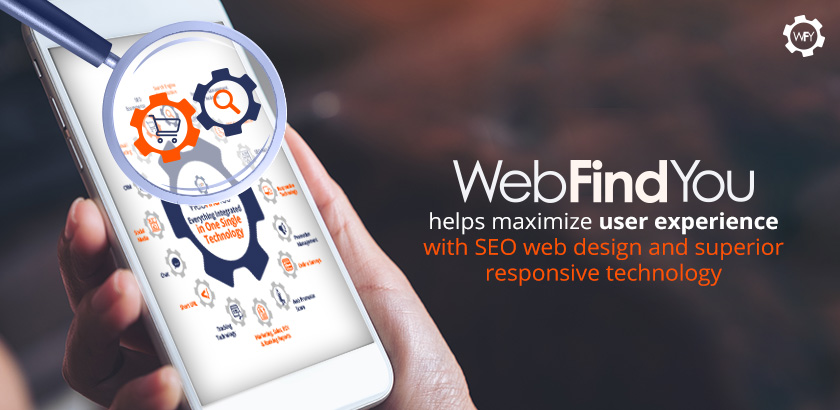 WebFindYou understands the importance of m-commerce and the task ahead of all online companies trying to keep up with the changing tendencies on the Internet. Since 2015, one of Google's primary requirements is a mobile-friendly web design. The more you adapt to the norms set by the most popular search engines, the easier it will be for your website to rank at the top of search results.
Google aims for a safer and faster Internet experience. Your website's design must fulfill the fundamental principles of SEO, like optimized web design for mobile devices, responsive technology, image optimization, fast load speed, and optimal user experience.
This is why WebFindYou integrates our own responsive technology with
20+ digital marketing tools
, helping you maximize user experience, increase the time spent on the website, reduce bounce rates, and maximize SEO ratings and conversion rates. Your website will get more sales and a cost-effective digital marketing spend for your business.
On top of this, we integrate an ecommerce and content management system specifically built and programmed for search engine optimization (SEO), comprising all the resources you need to do true digital marketing in just one click. This means once you have set your online store with WebFindYou, you are guaranteed the most powerful means for maximizing the visibility of your store on the Internet, increasing user interest in your products, which results in more repeat sales.
Our technology includes functional SEO design, easy for users to browse online, with improved conversion rates and a better view of the website, regardless of the device used to access it. All our web designs align with the latest aesthetic trends to attract your target audience, whether locally, nationally, or internationally.
By using SEO web design and programming, we successfully present your information so search engines can make an optimal interpretation of the products and services our clients provide. This translates into increased traffic on your website, a better online interaction, and more growth for your company.
This is how you establish an optimized online store with responsive technology and many other digital marketing tools offered by our technology at an accessible price. Digital marketing and new strategies like m-commerce will be executed with less hassle, reduced costs, and increased revenues.
Join the WebFindYou Technology
Do you want to learn more about us? If you wish to get more information about what we offer with our All-In-One Digital Marketing Technology, you can call us at
1-866-SEO-WEBS (736-9327)
or fill the
contact form
. We'll be very happy to assist you!
If you found this article helpful then let us know in the comments section below. Likewise, feel free to share it using the share options below. Want us to cover another topic of your interest pertaining to digital marketing? If so, then like us and follow us on social media, and post to any of our social media profiles the topic you'd like us to discuss:
Facebook WebFindYou
,
Instagram @WebFindYou
and
Twitter @WebFindYou
.