Assistant Account Manager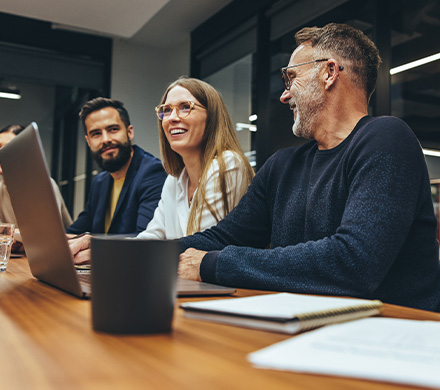 Compensation:
Based on Experience
Employment Type:
Full-Time (Remote)
WebFindYou promotes and educates companies, agencies, and freelancers on the most successful digital strategy called True Digital Marketing. We also provide the Internet's first True Digital Marketing Technology that allows everyone to implement this superior strategy with less hassle, time, and costs.
With WebFindYou, the competitive business landscape is leveled, allowing small and medium businesses to compete with larger ones with greater resources and budgets. One only needs to follow our proven formula via our step-by-step tasks with corresponding video tutorials. They'll be maximizing the True Power of the Internet for their business or that of their clients.
We're looking for a Bilingual Marketing Account Executive Assistant to work directly with the WebFindYou Marketing Department and other internal departments.
Position Summary:
The Assistant Account Manager will work directly with the Marketing team in various roles to help boost the clients and WebFindYou brand's visibility and SEO rankings. Our ideal candidate is an extremely organized professional willing to adapt to multidisciplinary teams.
We are looking for an ambitious individual, a self-starter, a team player, someone with a strong desire to learn and advance their career in digital marketing, someone that wants to make a difference and can put aside, when necessary, what they think they know and be willing to learn a new and more efficient way of implementing Digital Marketing.
Position Duties:
Create engaging content for websites and social media.
Meeting with team members as necessary.
Analysis and reports.
Social media management for businesses.
Meet deadlines.
Other duties as they arise.
Position Requirements:
Minimum Studies: Bachelor's degree in areas such as Marketing, Business Administration, Public Relations, Advertising, and other related areas.
Must manage Social Media Platforms (Facebook, Instagram, LinkedIn, among others).
Prior experience as an account executive or in marketing agencies.
Must have the ability to handle Internet tools and resources.
Must have excellent communication skills, both verbal and written.
Excellent analytical skills and attention to detail.
Must multi-task and work within deadlines.
Skills for organization, analysis and problem-solving.
Proactive, responsible, disciplined and goal oriented.
Ability to work efficiently in a team and ability to establish excellent interpersonal relationships.
Basic knowledge of digital marketing.
A great desire to work and learn.
Work full time remotely.
Excellent internet connection.
Fill out the application form below and upload your resume and examples of your written work in PDF format. If we feel you are a good candidate for this position, we will follow up with you via email or phone for the next steps and a potential interview.