Boost your sales with Email Marketing
Do you want to send emails like the one you just received to help your business?
BOOST YOUR SALES TODAY WITH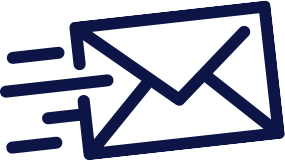 If your answer was yes, then we want to help you boost your sales today through WebFindYou's exceptional email marketing technology.
So, we are a unique, multinational digital marketing and SEO technology company. We have our proprietary technological tool, the WebFindYou SEO Platform, so we can offer you a unique email marketing service that has many integrated tools with multiple advantages such as reaching your potential clients instantly, increasing your customer portfolio, boosting your site's posts visits and more, in an easy, affordable, way that will save you time and money.
WebFindYou's email marketing is different than any other you have ever used, and we will tell you why.
1
Our email marketing service is integrated into the WebFindYou Platform. This makes communication with all your current and potential clients a lot simpler, because your database will be updated in real time and located in one place.
2
Clients who use the WebFindYou Platform will be able to easily manage their email marketing. Creating databases with new clients' emails will be a simple task, and it will be possible to integrate or import existing contact lists from external sources to send massive emails easily and quickly. These databases can be customized according to the marketing strategies to be implemented. The way the WebFindYou platform optimizes databases saves both time and effort.
3
Because our email marketing is integrated to our proprietary web and SEO platform, the WebFindYou Platform, all the information and each of the additional tools are immediately available when you need to send a newsletter, a promotional email, or any other type of email marketing campaign.
4
For our US-based customers, we provide call tracking. This allows us to determine how many calls result from a specific email marketing campaign.
5
WFY's email marketing service has advantages not only for you, but also for your customers. If they unsubscribe to the service at any time, the action is processed immediately. This makes your company look like a responsible business that is aware and respectful of their customer's wishes. Customers who want to stop receiving newsletters or email marketing campaigns can do so with just one click.
6
WebFindYou's integrated email marketing tool generates detailed statistics to describe what happens once the email is sent. It records exactly where recipients click, open and re-open rates, link success rates, time and day when this is done, and more. This information can be used to study your target audience's behavior. Because email activity is monitored, we know which clients have opened the email, those who have clicked on one or several elements, those who never open it, etc. Additionally, you can resend the same email after a specific amount of time has passed to those who never open it the first time.
7
Because we have a comprehensive monitoring system, once enough information is gathered, we can maximize each campaign's efficiency, customizing the email's features and selecting the most appropriate time of the day and the most appealing design to increase the success rate.
8
Here at WebFindYou, we are constantly evolving, looking to offer the best tools and services for our customers. This goal includes, of course, the development and optimization of all the tools integrated to the WebFindYou Platform, such as email marketing. In fact, in the near future, we hope to offer fully-automated email marketing. This will make it possible to set up announcements, newsletters, and campaigns to be sent automatically to clients who didn't open a previous email or didn't click on any links when that first email was received.
9
Moreover, this development will allow for instant emails to be sent when a new blog entry or PR is published on your site, and promotional emails with discounts to people who place items in their shopping cart but fail to complete the purchase after a specific time period.
10
The potential to get new visitors, repeat customers, and followers is endless as we improve our integrated email marketing tool.
If you want to know more about this, and all the other digital marketing services we offer, or if you are ready to unleash the power of the internet through our exclusive email marketing service, give us a call at 866-SEO-WEBS or fill in the form below.