So, if your organization works with Email Marketing, you really need WebFindYou to maximize your success.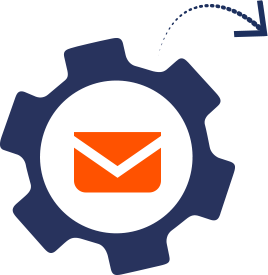 Benefits of WebFindYou's Email Marketing
WebFindYou's Email Marketing is different from any other resource you may have tried in the past, and we will tell you why:
1. Our Email Marketing is integrated to WebFindYou's All-In-One Digital Marketing Technology, which simplifies the communication with all your potential and current customers, as the database is updated in real time and located in a single place.

2. Our technology allows you to have a fully optimized database, sustained from all the registered emails via forms created within the websites: newsletter, shopping, contact form, among others. Therefore, our customers can easily manage the segmentation for those contact groups they want to send their Email Marketing to. Moreover, these databases can be customized according to the digital marketing strategies that the user wishes to implement.
3. By integrating Email Marketing within our technology, all the information and each of the additional tools are immediately available whenever there is need to send a newsletter, a promotion, or any other type of Email Marketing campaign.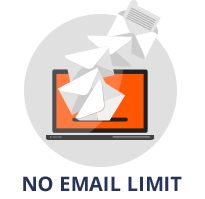 4. WebFindYou's Email Marketing is integrated in our technology, so it is totally free, allowing you to save time and money in your Email Marketing campaigns.
5. For our clients in the United States (and soon for our international clients), we can determine how many calls and forms will result from the delivery and reception of this type of emails.
6. WebFindYou's Email Marketing generates detailed statistics and tracking reports on everything that happens after an email is sent, since it registers the places where recipients are clicking, rates on whenever an email is opened or reopened, rates following on links that catch the recipient's interest, the day and time in which these actions occur, and more. The collected information can be used to study your target audience's behavior, as those customers that open the email, along with those who click on one or several elements, are monitored. After a certain period of time, you can also resend the same email to those customers that didn't open it on the first try.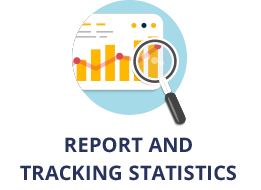 7. We offer better Open Rate/Click Rate; by being able to analyze the obtained data from every email that is sent and performing comparative tests (test A/B), we will have a wider knowledge on what the users want based on the defined objective: what they want, why it is unique, why buying and improving the presentation, subject, and user segmentation for the Email Marketing to be sent. Maximizing more contacts, purchases, and visits to the website.
8. WebFindYou allows you to maximize your chances of getting new visitors, recurring customers, and followers in an infinite manner to current standards, even more so as we continue to perfect this tool.
9. At WebFindYou, we are constantly evolving, since we are always looking for ways to improve the Digital Marketing tools we integrate only to provide the best for our customers. For this reason, we are working on Email Marketing, for it to be automatically sent to customers that didn't open or click on any link after getting the first email.
10. Likewise, this Email Marketing improvement will allow you to send instant emails based on new blog posts, newsletters, or promotional emails with a discount for customers who have added items to their shopping carts but haven't decided on making a purchase after a specific period of time.