Creative Writer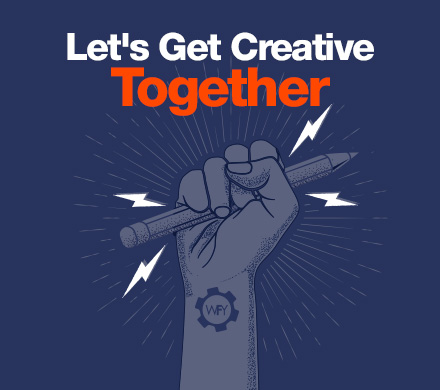 Compensation:
Based on Experience
Employment Type:
Full-Time
WebFindYou promotes and educates companies, agencies, and freelancers on the most successful digital strategy called True Digital Marketing. We also provide the Internet's first True Digital Marketing Technology that allows everyone to implement this superior strategy with less hassle, time, and costs.
With WebFindYou, the competitive business landscape is leveled, allowing small and medium businesses to compete with larger ones with greater resources and budgets. One only needs to follow our proven formula via our step-by-step tasks with corresponding video tutorials. They'll be maximizing the True Power of the Internet for their business or that of their clients.
We're looking for a creative writer that's witty with wordplay, imaginative, and super tech-savvy. You'll be working with a talented and fast-growing team within the WebFindYou marketing department and other internal teams.
Position Summary:
There are several hats you'll be wearing as a creative writer for WebFindYou.
You'll be reporting daily digital marketing and tech news in a concise, helpful, and entertaining way for our 3 Minute Digital Digest articles that help support our soon-to-be YouTube series called "Letting the WebFindYou."
The tone and approach we're looking for in writing these articles should feel like an animated conversation with a friend, just like our
3 Minute Digital Digest
articles do.
The ideal candidate loves to be plugged into what people are talking about in the digital marketing and technology world, doesn't write the news too stiffly, and can't resist adding in a pop culture reference or two in each article.
Like a jazz musician, you'll riff on news headlines with inventive angles and playful prose to summarize the news. The ideal candidate is visionary when it comes to working with a graphic designer to create images for these articles and ideas for video edits or content ideas for our YouTube series.
Lastly, you'll continue the conversation about these articles in our social media posts for our engaged audiences.
The ideal candidate can switch the tone of their writing from conversational to professional on a dime. We're looking for someone who lives and breathes tech, digital marketing and can research any topic even in their sleep.
Someone who's always coming up with fresh and innovative pitch angles for content ideas and topics of interest within digital marketing.
This position also entails writing scripts for the "Letting the WebFindYou" series and help create or pitch ideas for social media content for WebFindYou.
We are looking for an ambitious individual, a self-starter, a team player, someone with a strong desire to learn and advance their career in digital marketing, someone who wants to make a difference, and one that can put aside, when necessary, what they think they know and be willing to learn a new and more efficient way of implementing digital marketing.
Position Duties:
Stay abreast of digital marketing news and technology and be able to churn out multiple articles in a day if necessary.
You must be tech and digital marketing savvy, possess superb research skills and fact-finding abilities.
Write clear, humorous, and engaging error-free content that summarizes digital marketing news and technology.
Write engaging short and long-form copy from a caption, title, social post to an article, blog, or script.
Assist in brainstorming inventive ideas for our "Letting the WebFindYou" YouTube series.
Take video ideas to the production phase and work alongside team members.
Research doable content ideas to come up with out-of-the-box ideas for our video series.
You have an eye for design and can work with our multimedia department for image or video ideas and execution.
Prioritize and manage your time and workload across multiple projects at once.
You'll be assisting other WebFindYou writers and/or teams as an editor and proofreader.
Meet with team members as necessary.
Position Requirements:
A minimum of 2 years of digital marketing experience required.
Must be tech and digital marketing savvy; this is strongly preferred and required.
Portfolio showcasing related material.
An Associate's or Bachelor's degree in Marketing, Communications, or related degree is required.
Prior digital marketing copywriting experience is required.
Must have extensive computer skills, including Microsoft Office.
Must have excellent communication skills, both verbal and written.
Must be familiar with the AP style of writing and assist in editing copy for other team members.
Must have the ability to work with teams in a fast-paced, goal-oriented environment.
Must multi-task and work within deadlines.
English must be your native language.
The ability to read, write, and speak Spanish is a plus.
Must be physically located in the United States.
The ideal candidate is ideally located in Miami, otherwise in South Florida; however, for the right candidate, we are open to other locations as well. Due to the current crisis, you can either work from home or our office in South Kendall or both. If you prefer from home, then you will be required to work from our office on an as-needed basis.
To apply, fill out the application form below and upload your resume in PDF format. If we feel you are a good candidate for this position, we will follow up with you via email or phone for the next steps and a potential interview.