Digital Marketing Copywriter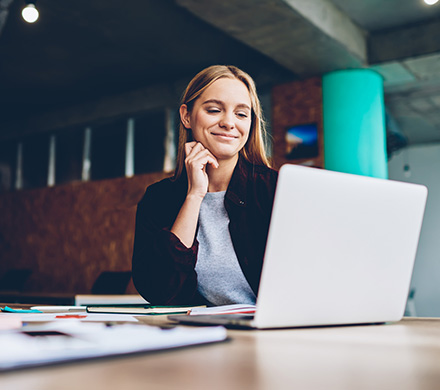 Compensation:
based on experience
Employment Type:
full-time
WebFindYou promotes and educates companies, agencies, and freelancers on the most successful digital strategy called True Digital Marketing. We also provide the Internet's first True Digital Marketing Technology that allows everyone to implement this superior strategy with less hassle, time, and costs.
With WebFindYou, the competitive business landscape is leveled, allowing small and medium businesses to compete with larger ones with greater resources and budgets. One only needs to follow our proven formula via our step-by-step tasks with corresponding video tutorials. They'll be maximizing the True Power of the Internet for their business or that of their clients.
We're looking for a digital marketing copywriter to work with the WebFindYou marketing department and other internal teams.
Position Summary:
The Digital Marketing Copywriter will be responsible for researching and writing blog posts, social media content, web copy, and press releases for the WebFindYou website. The ideal candidate is an extremely well-organized individual that works well with cross-functional teams to deliver outstanding written content.
We are looking for someone with a great understanding of the Internet, search engines, SEO and SEM, social media platforms, CMS, PPC, and the digital market industry as a whole. Must be up to date on the latest trends in digital marketing and able to apply your knowledge to creating solid content for our company using both a creative and fact-based analytic approach. The ability to write clearly, concisely, and with authority about digital marketing and Internet topics is a must. A proven track record and portfolio of your work will be required.
We are looking for an ambitious individual, a self-starter, a team player, someone with a strong desire to learn and advance their career in digital marketing, someone that wants to make a difference, and one that can put aside, when necessary, what they think they know and be willing to learn a new and more efficient way of implementing digital marketing.
Position Duties:
Research and develop keyword-based content
Writing quality SEO-based content in the form of blogs and press releases
Writing engaging social media content
Meeting with team members as necessary
Editing and quality control of all WebFindYou content
Position Requirements:
A minimum of 2 years digital marketing experience required
Portfolio showcasing related material
An Associates or Bachelor's degree in marketing or writing required
Prior digital marketing copywriting experience required
Must have extensive computer skills, including Microsoft Office
Must have excellent communication skills, both verbal and written
Must have ability to work with teams in a fast-paced, goal-oriented environment
Must multi-task and work within deadlines
English must be native language
Ability to read/write/speak Spanish is a plus
Must be physically located in the United States
The ideal candidate will be located in Miami, otherwise in South Florida, however for the right candidate we are open to other locations as well. Due to the current crisis you will be working from home, but once the crisis is behind us you may be required to work from our offices or simply report to them on an as-needed basis if you are located in South Florida, however this decision will be determined in the future.
To apply, fill out the application form below and upload your resume and examples of your written work in a PDF format. If we feel you are a good candidate for this position then we will follow up with you via email or phone for next steps and a potential interview.