Multimedia Producer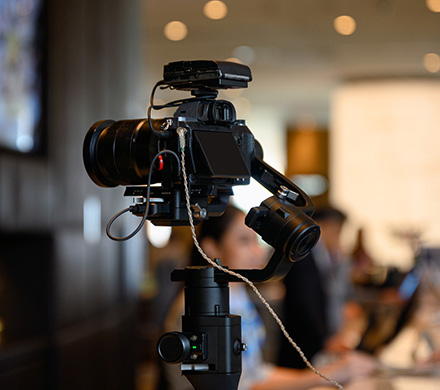 Compensation:
based on experience
Employment Type:
full-time
WebFindYou is All-In-One Digital Marketing Technology that allows you to achieve True Digital Marketing with less hassle, reduced costs, and increased revenues. Ideal for Companies, Traditional and Digital Marketing Agencies, and Freelancers/Independents.
We are the first and only All-In-One Digital Marketing Technology that combines all the necessary components of true digital marketing in one single integrated technology, strategically architected and programmed from scratch, that is designed to help businesses maximize the Power of the Internet by doing Everything Digital. Our unique All-in-One Digital Marketing Technology, which is not available from any other company, is the key to maximizing revenues through SEO, PPC, and Digital Marketing. You will no longer need different providers for Search Engine Optimization, Online Reviews, Email Marketing, PPC, Social Media Management, Tracking Data, etc. With WebFindYou, you have access to one single integrated technology that makes every step more efficient and easier to implement and manage so you can improve your search engine rankings and maximize brand awareness, website traffic, potential clients, and revenues.
Our technology reduces the work required to implement True SEO by 50% and will save you over $1,500 in just the tools and technologies required to implement True Digital Marketing. This makes WebFindYou a superior solution to the traditional means of implementing digital marketing especially since 92% of USA businesses, and similar percentages in other countries, don't have the proper budget to implement true digital marketing.
Our unique technology and step by step video tutorials greatly simplify the process and ensure you always stay on the right path for maximum results. And when Google, Bing or Social Media platforms require changes to your website for maximum visibility and results, WebFindYou will auto-update your website and notify you of any other manual changes you'll need to make. Peace of mind and simplicity!
We're looking for a Multimedia Producer to work directly with the CEO and other internal departments.
Position Summary:
The role of the Multimedia Producer is to work alongside the CEO and the Marketing department to direct, produce, and generate quality videos, create marketing assets, and understands how to reach social audiences effectively. This person can creatively piece together videos, photos, and motion designs to create compelling and engaging material about WebFindYou, its CEO, marketing strategies, and clients. We're looking for someone who is social media savvy and can broadcast live video streams seamlessly. This person must possess solid video producing and editing skills, technical operating of DSLR and 4K cameras and related equipment, excellent with lighting and sets, teleprompters, audio mixing, color grading, integrates interviewing techniques, and has a trending eye for video content.
Position Duties:
Work directly with the CEO and Marketing team to direct and produce video content and post-production, motion graphics, and the selection of appropriate music
Collaborate with the Marketing team to help develop the art and video direction and contribute ideas during brainstorming sessions
Generate engaging social media and website content with impactful videos
Setup camera equipment, lighting, audio, and other production-related material required to achieve desired affect
Ability to work independently and take initiative as well as collaborate creatively with the CEO and Marketing team
Maintain, organize, and archive the digital library of assets
Position Requirements:
A minimum of 2 years of verifiable experience in audiovisual production or film required
Associates or Bachelor's degree in Film and Video Production, Visual Arts, Graphic Design, Multimedia Arts, Advertising, or related certifications in AV production
Proficient skills using video editing software like Adobe Creative Suite (After Effects and Premiere Pro), Final Cut Pro X, and other similar programs
Experience making intros, transitions, banners, taglines, chyrons (lower thirds), and basic animation skills in the post-production process
Basic skills in mixing and syncing audio and color grading if needed
Basic proficiency with photo editing and illustrating software is a plus
Technical knowledge of digital film and editing workflows for efficiency
Must multi-task and work within deadlines for team deliverables
Must be located physically in Miami, preferably in the Kendall area
Must be able to commute to on-site shooting locations if necessary
English language comprehension is required
Ability to read, write, and speak Spanish is a plus
To apply, fill out the application form below and upload your resume. If we feel you are a good candidate for this position then we will follow up with you via email or phone for next steps and a potential interview.