WebFindYou Adds IDX Integrations For Real Estate Companies and Agents
This new feature allows the real estate industry to use WebFindYou to maximize brand awareness, leads, conversions, and sales while showing real-time MLS data on their website.
MIAMI — 06/28/2022 9:00 AM EST — WebFindYou, the global leader in True Digital Marketing Technology for businesses, agencies, and freelancers, has added IDX (Internet Data Exchange) integrations to its software to help further support real estate companies and agents to maximize brand awareness, leads, conversions, and sales online.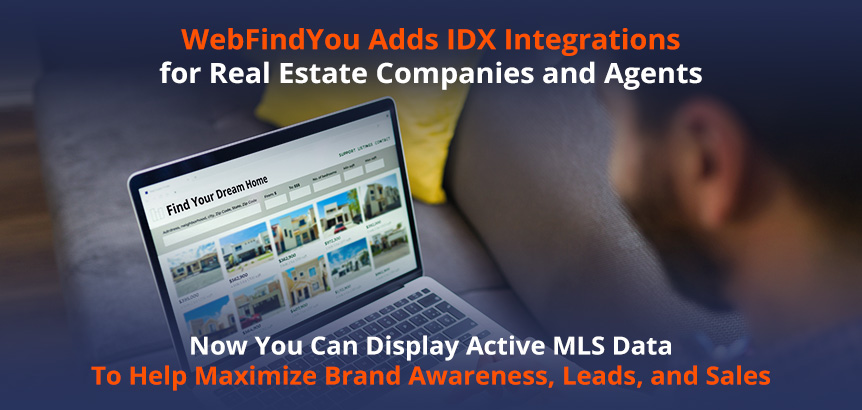 WebFindYou's Technology enables companies, agencies, and freelancers to implement the most successful digital strategy there is — True Digital Marketing — in the most simplified and cost-effective manner possible. This thereby allows businesses of all sizes to maximize brand awareness, leads, conversions, and sales via a True Digital Marketing web platform that provides step-by-step and easy-to-follow tasks with supporting video tutorials without relying on third-party plugins and/or apps.
WebFindYou's Technology has long supported real estate companies, brokers, and agents in the past. However, now with this new IDX integration, they can enrich their websites even more with real-time property searches using MLS data to display detailed featured real estate listings to further drive visibility, traffic, and growth for their online presence.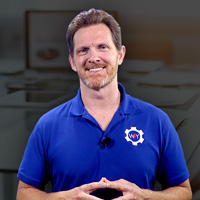 To celebrate the Technology's latest component, WebFindYou's CEO, Robert Blankenship, stated, "Our clients in the real estate space highly requested this feature. So we're excited to have integrated IDX into our True Digital Marketing Technology, which was the missing piece to make us the preferred web platform and digital marketing technology for the real estate industry. This latest development will help increase session times and repeat visits and further enrich the content on the websites of real estate companies and agents to ultimately increase their leads, conversions, and sales."
The value of WebFindYou's IDX component and functionality goes beyond showing active property listings via the MLS database on real estate websites. Featured property listings are presented to potential homebuyers in a variety of ways.
Clients can execute basic and advanced searches to filter out homes that don't match their search criteria. Users can view homes with detailed information and see gallery images of the properties as well as see similar properties based on their searches. They can interact and view listings on a map with the ability to draw a polygon to define a search location. Potential buyers could tour properties virtually and attend live-streamed open house events; realtors with WebFindYou have the choice of only displaying featured properties with virtual tours as well.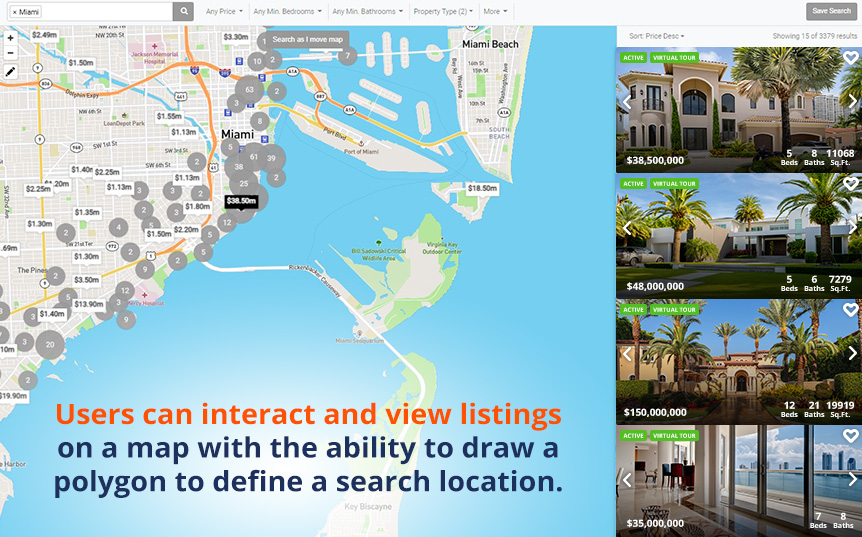 Those interested in viewing a home can schedule a tour with the real estate agent or broker on their website, and visitors can select their preferred date. If a client has a question, they can enter a message for the realtor to learn more about the property. Users also have the ability to share listings on their social media and save their favorite homes and searches.
The purpose of IDX is to keep the potential homebuyer on the realtor's website versus pointing them to a third-party real-estate marketplace site (e.g., Zillow). Keeping clients on the realtor's website helps protect their contact information from third-party solicitations. This provides peace of mind, and they can confidently share their data with the real estate agent or broker.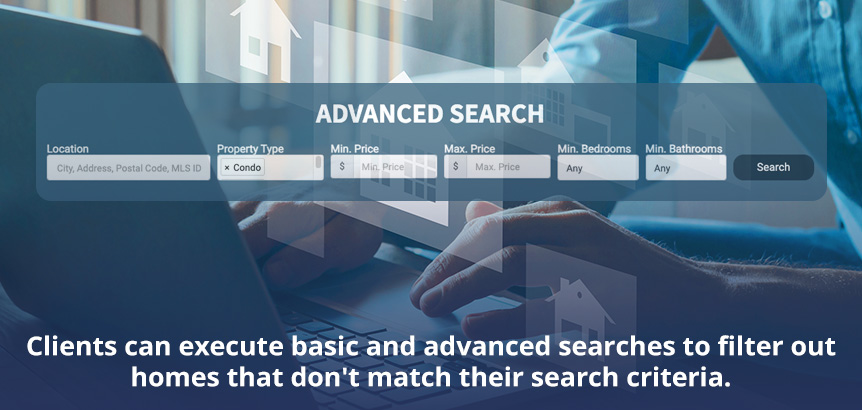 Real estate agents or brokers with WebFindYou will spend less time on complicated, frustrating, and arduous SEO tasks. The reason is that the True Digital Marketing Technology reduces the SEO process by 50% to what WebFindYou calls "Simplified Content Marketing." And because it is True Digital Marketing Technology, it comes already equipped with its own optimized and interconnected digital marketing toolset to achieve True Digital Marketing, such as optimized social media marketing and ad management, pay-per-click optimizations and ad management, email marketing, live chat, blog management, a customer relationship management (CRM) system, tracking technology, analytics, and so much more. It also minimizes the distribution of said content to a few simple clicks of the mouse.
Those in real estate can now focus more on the management of their clients and the selling of homes, while their website management and digital marketing activities are greatly simplified and more effective due to the power of the True Digital Marketing Technology by WebFindYou.
Anyone in real estate interested in learning more about WebFindYou's True Digital Marketing Technology and the new IDX integrations can visit their website at
www.webfindyou.com
or call WebFindYou toll-free at 1-866-SEO-WEBS (736-9327) or directly at (786) 347-2770.
Want to read this in Spanish?
Spanish Version >>