WebFindYou Launches WebFindYou Pay To Provide Superior Rates and Streamlined Payment Processing
WebFindYou Pay is a fixed-rate plan for both in-person and online transactions and allows companies to pass on the processing fees to their customers if they choose.
MIAMI — 06/17/2022 9:00 AM EST — WebFindYou launches WebFindYou Pay to provide businesses utilizing its
True Digital Marketing Technology
with a more streamlined payment processing solution, superior credit card transaction rates, the ability to pass the processing fees onto their customers' purchases, a free virtual terminal, fraud protection, and so much more.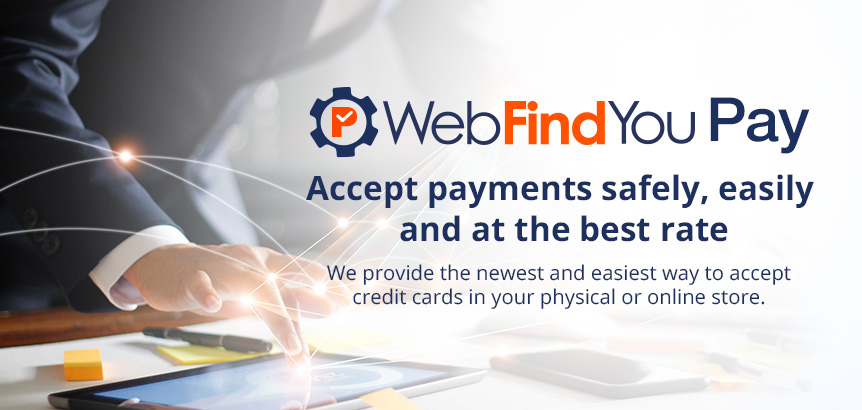 What makes WebFindYou Pay seamless is its integration into the WebFindYou Technology. Users have one less interface and company to use for merchant processing and fewer login credentials to remember.
WebFindYou's Technology enables companies, agencies, and freelancers to implement the most successful digital strategy — True Digital Marketing — in the most simplified and cost-effective manner possible. This allows businesses of all sizes to maximize brand awareness, leads, conversions, and sales via an optimized web platform that provides step-by-step and easy-to-follow tasks with supporting video tutorials without relying on third-party plugins and/or apps.
Unlike most payment processing vendors, with WebFindYou Pay, there are no signup costs, annual contracts, or monthly statement fees, its processing rates are fixed versus variable, the pricing is simple versus confusing, it comes with a free virtual terminal, and it provides the ability to pass the processing fees onto the user who is purchasing.
WebFindYou's CEO, Robert Blankenship, when asked about why he launched WebFindYou Pay, said: "I've seen how confusing and frustrating merchant processing can be for companies, and one of the core attributes of the WebFindYou business model is to simplify digital marketing for all businesses, and merchant processing is a core piece of that puzzle. So it made sense to provide a payment processing solution, hence why we launched WebFindYou Pay. We're providing businesses with WebFindYou a seamless way to handle transactions at the best rates in the market," said Blankenship.
WebFindYou Pay is a fixed-rate plan (not variable) for in-person and online credit card transactions. WebFindYou equips businesses with a free mobile card reader to manage in-person purchases with the option of other hardware and point-of-sale (POS) systems. The in-person rate is 2.5% plus 10 cents, and the online rate is 2.89% plus 25 cents. However, merchants can also choose to pass the processing fees onto the user, thereby eliminating their credit card transaction fees altogether and saving them even more money, making WebFindYou Pay even more attractive.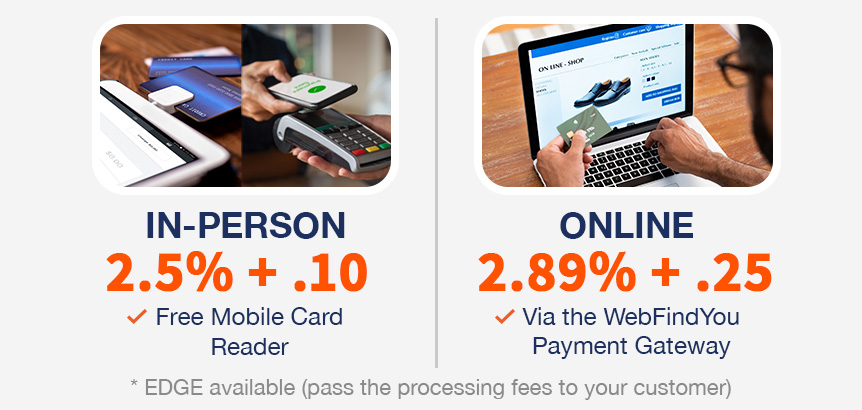 WebFindYou Pay uses the payment processing infrastructure of PayProTech, a registered ISO/MSP of Wells Fargo Bank, which is responsible for billions of dollars of transactions per year. Merchants, therefore, have the confidence that WebFindYou Pay is backed by a solid foundation for accepting credit cards in a safe and 100% secure way.
WebFindYou clients using WebFindYou Pay can also easily add on additional payment options for free like Google Pay, Apple Pay, PayPal, Zelle, Buy Now and Pay Later, as well as auto-renewal functionality and more.
WebFindYou clients using WebFindYou Pay will have a completely secure credit card interface built directly within their website to ensure conversions are maximized, and their customers can store payment methods while ensuring PCI compliance for faster and one-click checkouts to help further boost repeat purchases, conversions, and sales. In addition, it has built-in and state-of-the-art fraud protection so merchants can have greater peace of mind with their online stores.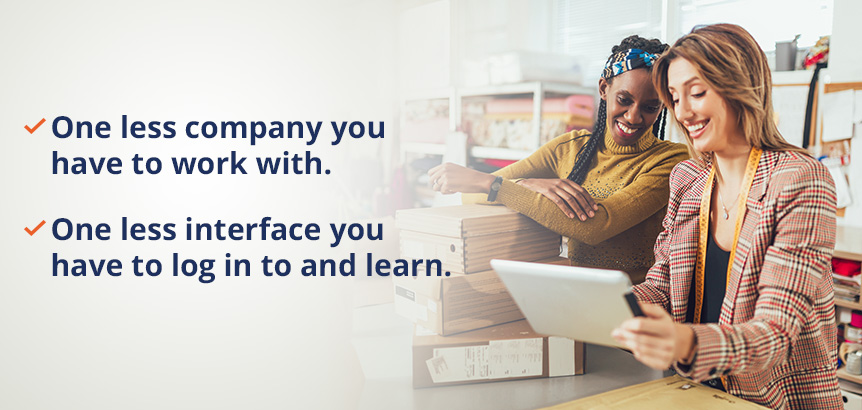 WebFindYou clients simply log in once to their standard WebFindYou administrative back-end and can view their pending and past transactions, void transactions, and issue partial or complete refunds, all while automatically adjusting required inventory. Furthermore, they are equipped with a virtual terminal at no additional cost. Within this same back-end, they can manage all their add-on payment options like Zelle, PayPal, Google and Apple Pay, and more. They can also set convenience fee values for each payment option to pass applicable transaction fees onto the paying customer. This is one of the critical pieces that truly sets WebFindYou Pay apart from any other payment processing option.
Additionally, WebFindYou Pay will soon be available for non-WebFindYou users who wish to take advantage of the company's superior technology and payment processing rates.
WebFindYou Pay provides next-day funding, exceptional customer service, superior technology, and so much more.
To learn more about or to signup for WebFindYou Pay, visit
www.webfindyou.com/pay
or call WebFindYou toll-free at
1-866-SEO-WEBS (736-9327)
or directly at
(786) 347-2770
.
Want to read this in Spanish?
Spanish Version >>