WebFindYou Makes Its FREE True Digital Marketing Master Class Now Available at Any Time!
Due to popular demand, the class is now available for users to watch at their leisure.
MIAMI – 11/22/2021 9:00 AM EST – WebFindYou experienced tremendous success with its live FREE True Digital Marketing Master Class, which took place in English on Nov. 4 and in Spanish on Nov. 11. Hosted by WebFindYou's founder and CEO Robert Blankenship, the virtual class taught businesses the exact roadmap to maximizing leads, sales, and conversions by implementing True Digital Marketing, the most successful form of digital marketing in the simplest and most affordable way possible.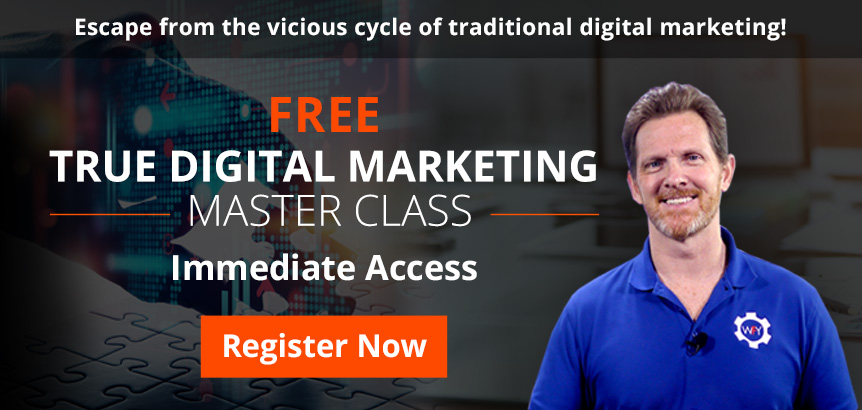 Based on popular demand and a multitude of requests, the company is excited to announce it is now offering immediate access to watch the class on-demand any time, any place. Those interested in accessing the class must simply fill out the
registration form for the English class
or the
registration form for the Spanish class
. Once registered, users will unlock the "Master Classes" private area to gain immediate access to the True Digital Marketing Master Class.
"Our live class was a huge success in both English and Spanish, but we also understand businesses, freelancers, and agencies have busy schedules. This is why we are offering access for everyone to take the class now at the time most convenient for them," said Blankenship. "I'm confident taking this class will be one of the best business decisions one could make, as it provides the exact roadmap to maximizing success with digital marketing."
Those who register will also unlock other future FREE Master Classes by WebFindYou, including how to maximize success with ecommerce, paid social media ads, how to start a successful digital marketing agency, and much more.
WebFindYou's True Digital Marketing Master Class was created to help better educate the market on why True Digital Marketing is the most successful way of doing digital marketing. The goal is to create more transparency and fix the tainted digital marketing industry by giving people the proper knowledge and tools to do things correctly.
Unfortunately,
92% of businesses in the U.S. don't have the budget to afford True Digital Marketing
. Small and medium-sized companies are losing out to bigger companies with larger budgets and resources to do digital marketing the right way. Now that inflation is on the rise, businesses are struggling even more, and marketing budgets are thinning out.
True Digital Marketing means doing everything digital, and it is required to maximize the true power of the Internet for any business. Without True Digital Marketing, businesses miss out on having a steady stream of leads and sales that they can rely on, especially in times of crisis like the current pandemic.
Attendees will learn the exact formula that has generated over $10 million per year for one of WebFindYou's clients using True Digital Marketing. Individuals can even change careers or earn supplemental income by handling True Digital Marketing for other businesses as well. There is no other class like it. For more information on what the class will cover,
see the WebFindYou True Digital Marketing Master Class information page
.
Want to read this in Spanish?
Spanish Version >>