SEO Website Provider WebFindYou Unveils New Features to its Web and SEO Platform
SEO Website
provider and expert Search Engine Optimization Company, WebFindYou, releases yet another enhancement to its Web and SEO Platform, the WebFindYou Platform, which provides companies and small business owners insight into which online marketing campaigns are the most successful. With this information, ineffective marketing dollars can be reduced in order to maximize marketing ROI.
WebFindYou is next generation Web Development, Management, and Internet Marketing all in one. WebFindYou creates websites built for search engines, hence SEO Website, via its proprietary Web and SEO platform, the
WebFindYou Platform
, equipped with Content Management, Statistics, Sales and Marketing Insights, Customer Support,
SEO Ecommerce
, and more to maximize online success.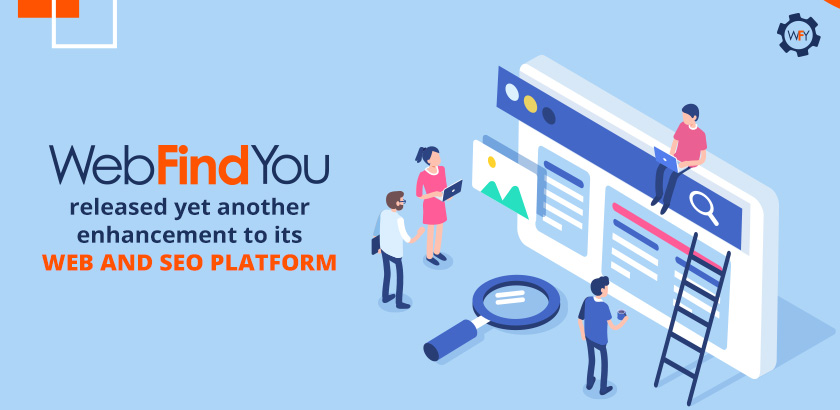 "Most businesses make poor online marketing decisions or spend more money than is necessary due to lack of knowledge. Whether your objective is to improve your SEO, Pay-Per-Click, Banner or Text link advertising, this new WebFindYou feature will give you the insight you need to achieve that goal.", stated Robert Blankenship, CEO of WebFindYou.
This newly released feature by WebFindYou is accomplished via Http Referrer tracking. Upon entry into a website using the WebFindYou Platform, the website, external link, or keyword search that brings a visitor to the website, along with the date and time of each access, is logged. Once the visitor takes action on the website, either by filling out a form, registering, signing up to the website newsletter, or adding a product to their shopping cart, this information is sent to the WebFindYou client via email. They can also access this information via the Client Administrative Interface provided by the WebFindYou Platform. For more information on this new feature visit
WebFindYou Http Referrer Tracking
.
WebFindYou is a unique SEO company that applies technology, coupled with nearly 20 years of Internet Marketing experience, to provide tailored-fit SEO solutions to businesses. WebFindYou can provide fully managed SEO to a company or simply consult with them on how to implement their own SEO Website by using the WebFindYou Platform. If a business has their own internal marketing department or technical team, then the WebFindYou Platform will provide them a more cost-effective SEO solution and better tools to maximize the ROI from their online marketing campaigns. For more information visit
www.webfindyou.com
or call 866-SEO-WEBS.