WebFindYou Becomes World's First True Digital Marketing Technology
The Most Successful Digital Marketing Strategy There Is Just Became Easier and More Affordable To Implement
MIAMI — 09/28/2021 9:00 AM EST — True Digital Marketing is the most successful form of digital marketing there is. It's the concept of maximizing a company's online presence, and therefore leads and sales, by doing "Everything Digital" via optimized interconnections. This allows each element of the complete and complex digital marketing puzzle to help support and maximize the other in the most cost-effective and efficient way possible. Only 3% of the market ever attempts to implement True Digital Marketing because it is very complicated, time-consuming, and expensive to do so. However, this has now changed as WebFindYou just added the missing component of its All-in-One Digital Marketing Technology with its
new survey component
to officially claim the title, and the first in the world to be able to make such a claim as a True Digital Marketing Technology.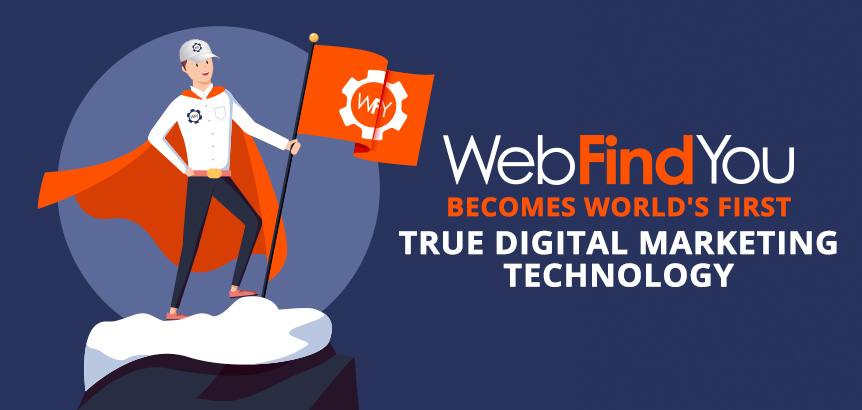 Currently,
92% of the market fails at digital marketing
because they implement what is called Traditional Digital Marketing, which is the concept of implementing the digital channels you are capable of based on your current knowledge, time, and budget. This then leads companies, agencies, and freelancers into the vicious cycles of Traditional Digital Marketing and SEO, where they try different digital channels and support staff until something works. They then try new things later because what used to work doesn't work as well anymore, or simply not at all. This occurs because the digital world and algorithms are always advancing, evolving, and becoming more competitive every day.
However, the True Digital Marketing model, and the essence of True Digital Marketing Technology, can handle the digital evolution to ensure companies, agencies, and freelancers are maximizing leads, conversions, and sales while minimizing time and costs regardless of how digital shifts. Essentially, once algorithmic changes occur, as previously mentioned, a digital marketing technology like WebFindYou will auto-update the website using the technology and then immediately inform the owners of these websites of any manual adjustments they need to make.
Robert Blankenship, the founder and CEO of WebFindYou, states, "What most companies, agencies, and freelancers fail to understand with their digital marketing is each digital channel should not be viewed and treated as its own unique and stand-alone channel, but rather as a thread of a much larger and interconnected fabric. Once you understand this, you'll understand why if you want to truly be successful with digital marketing, you have to implement True Digital Marketing. And I'm thrilled to be able to announce today that my dream has been fulfilled to finally provide the world with a way to implement the most successful digital marketing strategy there is in now a simplified and affordable way, allowing not just 3% of the market, but now all of the market to implement True Digital Marketing."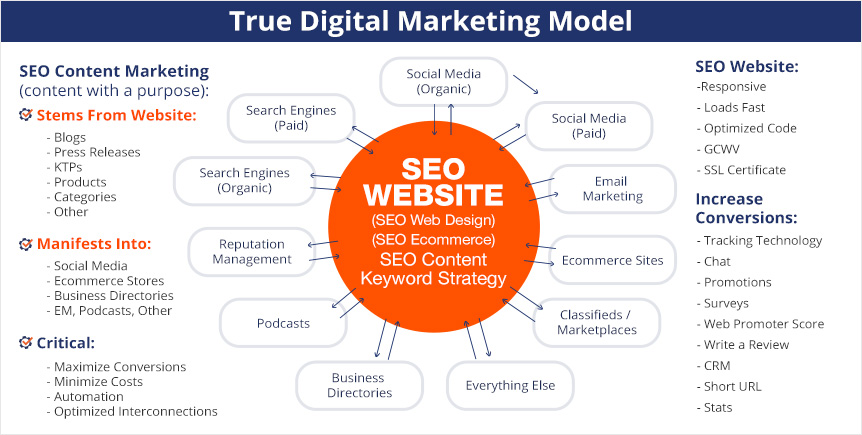 One example of how the True Digital Marketing model is superior to Traditional Digital Marketing is Google or Facebook Ads. What many companies, agencies, and freelancers do is focus purely on what most of the internet promotes as it relates to these paid digital channels, which is focus on good ad copy, landing pages, and the offer. You will see more advanced explanations also discuss the need for follow-up automated email marketing and text messaging to help drive the potential customer farther down the sales funnel.
Now, these strategies are good, but as competition continues to increase and costs per click continue to rise, you need to add additional push mechanisms to help the potential customer convert to a paying customer. These additional mechanisms come in the form of ensuring that all your Internet presence points are maximized. Examples include:
Having a professional website with amazing content to show that you are authoritative about the products and services you provide.
That you are doing reputation management with online reviews to ensure you are seen as trustworthy.
That you conduct online surveys, so your customers see that you care about their preferences and opinions.
Etc.
All of these additional mechanisms will further increase your conversions. Then add on additional conversion concepts like live chat, or add superior tracking technology over just what Facebook and Google provides, and then you have the deepest insights to maximize conversions and make the proper tweaks to your paid campaigns. This is precisely what True Digital Marketing and True Digital Marketing Technology provide. Furthermore, with True Digital Marketing Technology, you don't need to pay for these other add-ons, services, and tools like a separate landing page service for your paid ads and a myriad of other things. In fact,
you'll save over $1,500 per month with WebFindYou
as your new True Digital Marketing Technology once you make the switch.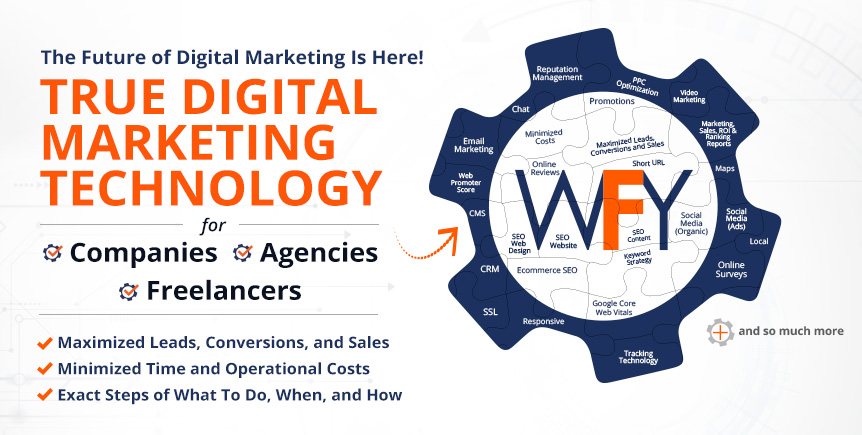 In addition, what makes a digital marketing technology a True Digital Marketing Technology, now like WebFindYou, is the fact that it provides the exact steps you need to take, in the proper order, with accompanying video tutorials, in order to achieve True Digital Marketing. Meaning, that you no longer need to invest in a myriad of online courses or surf the web for hours on hours trying to figure out how to do something, only to later be frustrated because you didn't implement it correctly. Simply make the move to WebFindYou, and everything you need to know you will learn as you are following the correct step-by-step formula.
Don't have the time to implement WebFindYou for your business? Simply tap into the international marketplace of agencies and freelancers that are certified WebFindYou, and you'll have the assurance that what is being implemented for you is the proper and most optimal way of implementing digital marketing for your business. To learn more about WebFindYou, visit
www.webfindyou.com
.
Want to read this in Spanish?
Spanish Version >>