WebFindYou Adds Multi-Channel Support to Its Live Chat Component
This latest feature enhances the live chat option of WebFindYou to further help increase conversion rates 24/7.
MIAMI — 07/26/2022 9:00 AM EST — WebFindYou, the global provider of True Digital Marketing Technology for businesses, agencies, and freelancers, has added multi-channel support to its live-chat component to allow website owners, administrators, and their customers to choose their preferred live chat option (Website, WhatsApp, Facebook, Telegram), which will further increase conversion rates and help do so 24/7.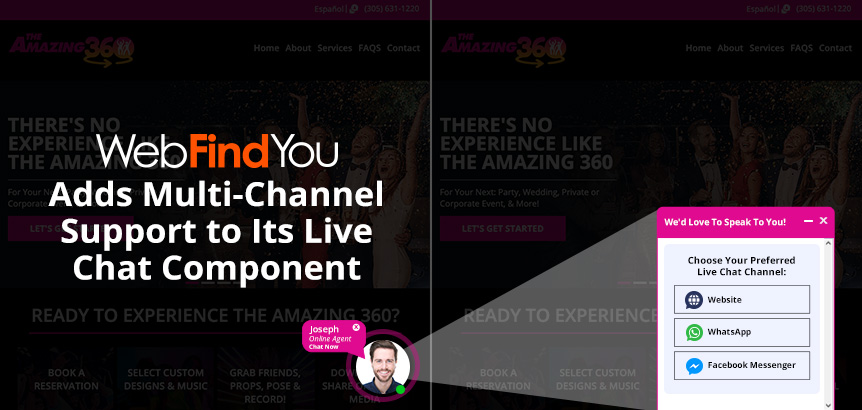 WebFindYou's Technology enables companies, agencies, and freelancers to implement the most successful digital strategy there is — True Digital Marketing — in the most simplified and cost-effective manner possible. This thereby allows businesses of all sizes to maximize brand awareness, leads, conversions, and sales via a True Digital Marketing web platform that provides step-by-step and easy-to-follow tasks with supporting video tutorials without relying on third-party plugins and/or apps.
In 2021,
WebFindYou added its live chat component
to help its clients seamlessly, and at no additional cost, add live chat to help increase conversion rates by up to 40%. The new live chat component was a success with current and new clients and further positioned WebFindYou's Technology as the premier solution to maximize visibility, leads, and sales with optimal conversion rates in mind.
Now, the company's latest integration to its True Digital Marketing Technology enables website owners and administrators to configure with just a few clicks of their mouse various live chat channels, including but not limited to, Website, WhatsApp, Facebook Messenger, and Telegram, and then have their customers select which channel is best for them. Upon doing so, website conversion rates are predicted to increase even more and do so 24/7 versus offering live chat only during normal business hours.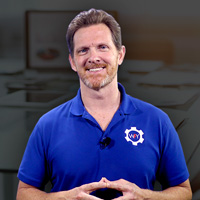 Robert Blankenship, founder and CEO of WebFindYou, was thrilled to announce this latest addition to its True Digital Marketing Technology. He said, "By continuing to provide additional features that help increase conversion rates, we are helping our clients get better returns on their paid and organic digital campaigns, further positioning WebFindYou as the preferred technology for any business doing digital marketing."
Speaking with customers online and in real-time has become a vital factor for businesses to increase their conversions, return on ad spend (ROAS), and return on investment (ROI). WebFindYou's multi-channel live chat component also gives companies better insights into their customers' journeys with the brand and website since it provides fully integrated tracking and page tracking information to therefore know what digital marketing channel the customer came from and what pages and/or products they saw before beginning a live chat.
Businesses using WebFindYou can easily configure all the live chat channels they wish to activate and when they should be used with simply a few clicks of the mouse. This makes it extremely easy for any website administrator or digital marketing manager to essentially flip a switch and begin increasing conversions.
WebFindYou's multi-channel live chat component also helps businesses minimize the operational support and therefore costs needed to communicate in real-time without sacrificing user experience, customer satisfaction, or conversions.
To learn more about WebFindYou's newest addition to its Technology, visit their website at
www.webfindyou.com
or call 1-866-SEO-WEBS (736-9327).
Want to read this in Spanish?
Spanish Version >>