Best Times to Post on Facebook and Twitter for Maximum Effect
3 min read
January 06, 2015
When Tweeting on Twitter or posting to your Facebook account, the timing of your posts is an important factor to consider. Since the purpose of using social media is to better connect with your audience, if you're not posting at the most strategic times, you're making a big mistake and likely will not achieve your desired results. Due to the various factors involved, deciding on the best times to post can be complicated. However, paying attention to the characteristics and routines of your targeted audience members can help put you on the right track.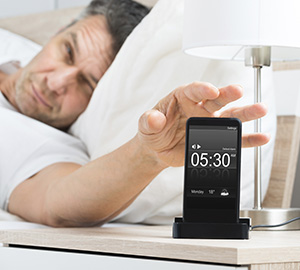 Every morning when you wake up, what's the first thing you do? If you're like 80% of people, you probably check your phone. It's likely that you then spend a few minutes scrolling through your Twitter and Facebook feeds before getting out of bed. For this reason, posting on these sites in the morning is definitely a good idea. Even though some people wake up in a rush and may not get to check their social media accounts right away, it's likely they'll pull out their phone and check them whilst being stuck in traffic or in line at the coffee shop during their morning commute.
As a result, we recommend you schedule your first social media post of the day to go out between 8:00 and 9:00 A.M. However, while posts during this time slot will likely be seen by many of your followers, don't expect too much engagement since your audience may either be too rushed or too busy to comment or click links.
People often use the middle of the day as an opportunity to catch up on social media. As a result, according to KISSmetrics, the
best time to post on Facebook and Twitter
is around 12:00 P.M. At this time, there is a noticeable spike in the number of posts being shared on Facebook. This is likely because, as people take a break from work to eat their lunch, they have time to fully read articles they find interesting, and then want to share them with their friends.
Tweets also experience a significant spike in engagement around noon - this is when the click-through rate hits its highest point for the day. Take advantage of this on both Facebook and Twitter by publishing your most important posts between 12:00 and 1:00 P.M.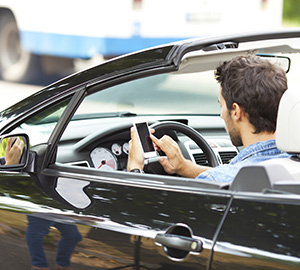 On their drive home from work, it's likely that your audience is, once again, back on social media. This is especially true for Twitter since the bite-sized format of Tweets makes them much easier to read while on the road as opposed to the longer posts typically found on Facebook. As a result, around 5pm is when the highest number of Retweets occurs. While Twitter is buzzing during the early evening, Facebook gets more active a little later on when people are relaxing at home, which is why around 7:00 P.M. the number of shares on Facebook tends to increase dramatically. Once people are all caught up on social media, typically by around 8pm, engagement on social media begins to significantly decline and doesn't pick back up again until around 8:00 A.M. the next morning.
When deciding when to post on social media, time of day isn't the only factor to take into account - you should also pay attention to day of the week. For best results on Facebook, post later in the week since engagement tends to increase as the week goes on and is typically almost one third higher on weekends. This could be because, at the start of the work week, people tend to be more focused at work and thus don't have time for Facebook. This trend is also true for Twitter, although to a lesser extent. On Twitter, weekend engagement only increases by approximately 17%. However, this can vary based on your audience, which is why it's important to keep the routines specific to your own audience members in mind. For example, if your posts are being directed at other businesses, you'll likely see a different trend in CTR, shares, and Retweets than if you're targeting a different market sector.
With all the research, analysis, and time involved, creating and implementing an optimized social media strategy can often be time-consuming and overwhelming. Need help? WebFindYou can take care of it for you. Simply follow these easy to follow steps to get started:
You'll receive an email to access the WebFindYou platform for your website.
Follow the very easy to follow videos to implement WebFindYou for your business.
For questions, please call us at 1-866-SEO-WEBS (736-9327), fill out our contact form, subscribe to our newsletter or follow us on social media to stay informed of everything WebFindYou including webinars and live speaking events.
If you found this article helpful then let us know in the comments section below. Likewise, feel free to share it using the share options below. Want us to cover another topic of your interest pertaining to digital marketing? If so, then like us and follow us on social media, and post to any of our social media profiles the topic you'd like us to discuss:
Facebook WebFindYou
,
Instagram @WebFindYou
and
Twitter @WebFindYou
.