Conversion Funnels: What You Need to Know and Why You Should Use Them
min read
July 16, 2019
There's no doubt that understanding the behavior of consumers is one of the most important steps you can take when it comes to acquiring customers and building your brand. There are various ways you can approach gathering the data you need to do this, but in the end, you have to analyze that data in a meaningful way if you want it to be of any value. One very effective way of doing this is by using the metaphor of a funnel. The conversion funnel, or marketing funnel as it was referred to in traditional marketing, was created by ad agency executive Elías St. Elmo Lewis in 1898. It has since grown to become one of the simplest, most useful tools for monitoring consumer behavior, thereby allowing you to tailor your marketing efforts to cater to those behaviors.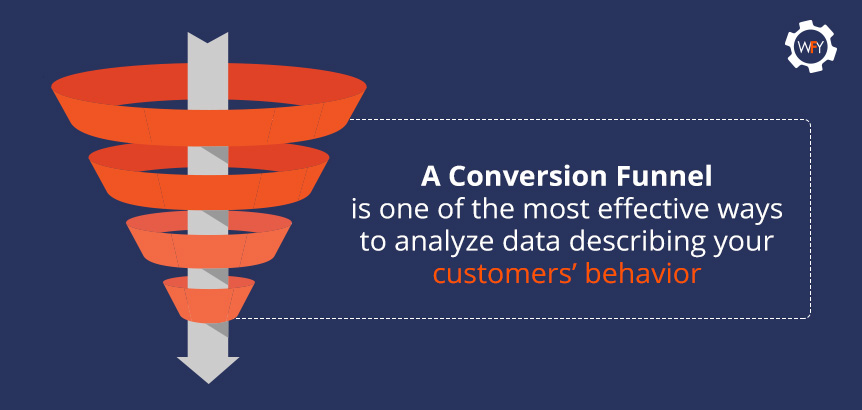 What are the Stages of a Conversion Funnel and what do they Mean?
Visualize the funnel with the widest end up, broken into four section: Awareness, Interest, Desire, Action. You may hear this referred to as AIDA, an acronym for the various stages of the consumer's journey. This funnel system has been used in traditional marketing since its invention. With the rise of the digital age, the marketing funnel became known as the conversion funnel to more closely match its role in the digital age. The concept remained the same. If you do a quick search in Google, you might see variations on this metaphor. AIDA is the standard. Some marketing gurus have added or revised the wording of the funnel sections, making it a bit more complex and detailed, but the basic concept of the conversion funnel works with the AIDA model.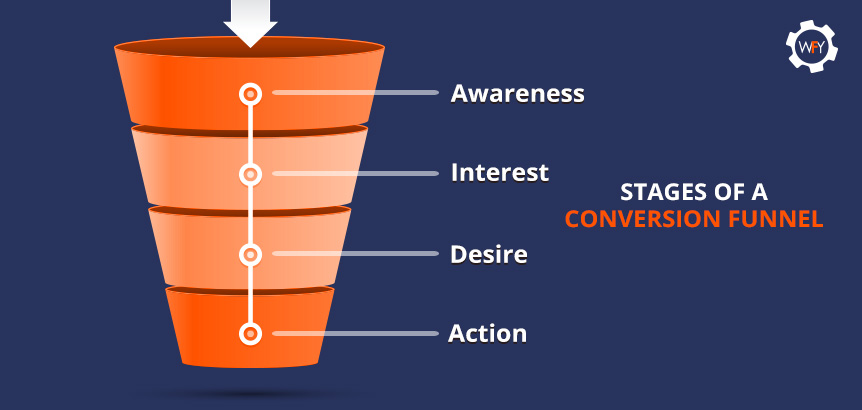 Awareness:
This is the first phase of the funnel. This is where the potential customer becomes aware of your brand. A company needs to capture the attention of consumers at this stage. A common term in advertising for this phase is "disruption," which literally means to disrupt the consumer's normal routine. This can be accomplished by placing ads in locations consumers frequently visit (social media, for example). Another way to grab the consumer's attention is by shocking them into paying attention. This method entails creating ads with shock visuals or a shocking headline meant to make consumers want to click on your ad. This method can be touchy and should be approached with caution. Personalization is another way to grab consumer attention. This is best used with current customers and through email efforts. At this phase you might use online surveys or give something away to get consumers to give you contact information.
Interest:
If you are successful with the awareness phase of the funnel, you have the interest of your audience. Now that you have them interested, it's time to deliver your message (sales pitch). Do this in a way that either comes across as humorous, informative, or in some way engages the audience.
Desire:
Now that consumers are interested, you're halfway there. It's time to make them desire what you have to sell. Make them want it. This is where you want the consumer to make a decision to buy your product or service. There are numerous tactics companies use to instill the need to buy your product, but the key is to make the product irresistible to consumers. Give them a reason they need it. What will it do for them, how will it change their lives, why can't they live without it?
Action:
This is the defining moment. If you've kept consumers on the hook up to this point, you've successfully navigated the conversion funnel. If they choose to buy your product or service, you've converted them. You've gained a new customer.
How Does the Conversion Funnel Data Help?
By analyzing each of the data from each of these stages, you can determine how well your initial ads are working, how well you are doing at building interest and desire in the customers you've attracted, and how many of those numbers are actually converting. If you lose a significant amount of potential customers anywhere during this "trick down" phase of the conversion funnel, you can determine where you are losing them and put more focus on tweaking that area of the funnel. Maybe your initial ads aren't attracting enough potential customers, or maybe you're doing well gaining customers, but you are falling short when it comes to building their desire to purchase. By using the funnel method and working with the data you collect, you get a big picture of what needs to be done with your digital marketing efforts in order to be more effective gaining and keeping customers.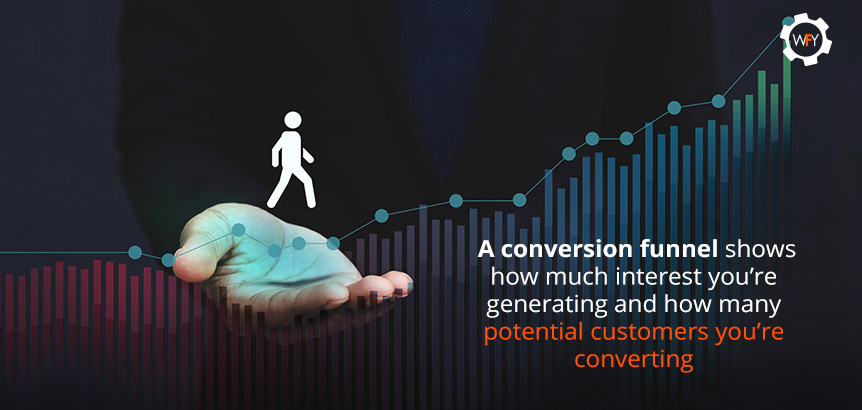 The funnel is just a visual conception of the process. You start with attracting customers and funnel down until you are converting customers. Using the funnel model is simply the most obvious way to view the information. From there, it's all about analyzing the information and putting it into practice with a digital marketing campaign that gives you the best possible chance for success in the ever-challenging and ever-changing world of the Internet and consumer buying habits. Without an adequate way to compile and look at data from all sources, getting a clear picture of where you're at can be difficult.
WebFindYou Comes to the Rescue
WebFindYou is the answer you're looking for. We provide everything you need to implement true digital marketing. In fact, our All-in-One Digital Marketing Technology is the first and only way to ensure your company's marketing meets the demands of the digital age. We provide all the essential components necessary to not only implement true digital marketing, but to accurately track and measure your success at each and every level of the conversion funnel. SEO web design with responsive technology, social media marketing, email marketing, SEO e-commerce, PPC optimization, online surveys, customer relationship management (CRM), promotion management, and extensive reports, including marketing, sales, and ROI reports, WebFindYou's All-in-One-Digital Marketing Technology is everything you need to track, understand, and manage your customers, all in a single integrated technology that works cohesively to give you the best possible approach to digital marketing and customer acquisition. By using our technology, you get all of this with less hassle, reduced costs, and increased revenues.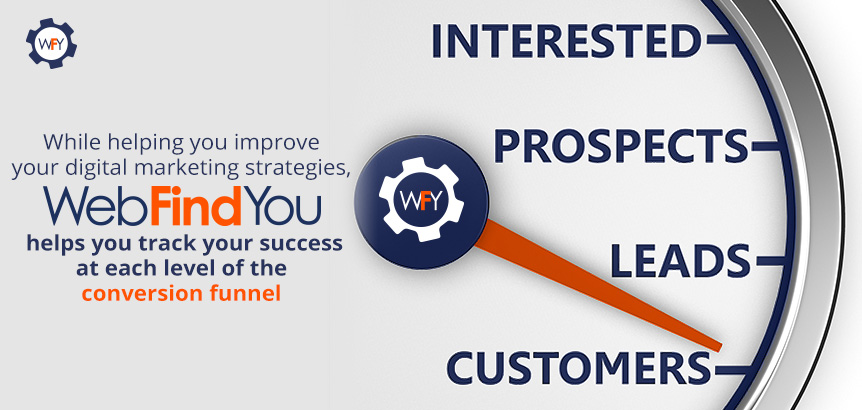 WebFindYou is the only company world-wide offering this tremendous time-savings and less-complicated value. We are the only All-in-One Digital Marketing Technology that exists, offering everything you need to implement a complete digital marketing solution. If you are not using WebFindYou for your business, we suggest you follow our
Latest News
and
Blogs
,
subscribe to our newsletter
, and follow us on social media to be informed of the important issues affecting digital marketing and how WebFindYou continues to make them less complicated, with lower costs and greater revenues.
Simply follow these easy to follow steps to get started:
You'll receive an email to access the WebFindYou platform for your website.
Follow the very easy to follow videos to implement WebFindYou for your business.
For questions, please call us at 1-866-SEO-WEBS (736-9327), fill out our contact form, subscribe to our newsletter or follow us on social media to stay informed of everything WebFindYou including webinars and live speaking events.
If you found this article helpful then let us know in the comments section below. Likewise, feel free to share it using the share options below. Want us to cover another topic of your interest pertaining to digital marketing? If so, then like us and follow us on social media, and post to any of our social media profiles the topic you'd like us to discuss:
Facebook WebFindYou
,
Instagram @WebFindYou
and
Twitter @WebFindYou
.