Digital Summit Philadelphia 2018 Will Mark The End of July With the Most Ground-breaking Digital Marketing Strategies
4 min read
July 02, 2018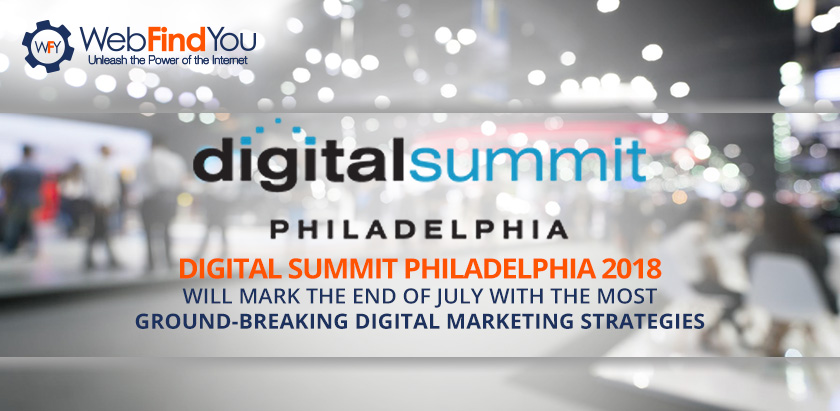 The countdown has already been set for one of the biggest Digital Marketing events celebrated within the United States. Philadelphia will be the last city to host the Digital Summit during the month of July, with sessions that will delve into all the resources encompassed in digital marketing and presenting all the strategies needed to improve a brand or business of any kind. Running from July 31st to August 1st at the Pennsylvania Convention Center,
the Digital Summit Philadelphia
provides a great opportunity for entrepreneurs and technology-oriented companies alike.
As the opening event to a new series of events scheduled for August in different corners of the country, the Digital Summit Philadelphia will include over 50 sessions and workshops presenting the most updated resources to get ahead on the modifications implemented by the most influential digital companies, as well as strategies to redefine content for promotion and enhance a client's experience with a business. Moreover, there will be presentations for some of the most incredible innovations in technology, showing how such developments can be applied in a company's marketing strategy.
Each Digital Summit celebrated in the United States comes with the input of speakers representing the country's leading brands, alongside marketing experts, content creators, and email & analytics professionals describing ways to adapt different marketing strategies to the promotion of a product or a service in order to reach more people within a certain target audience.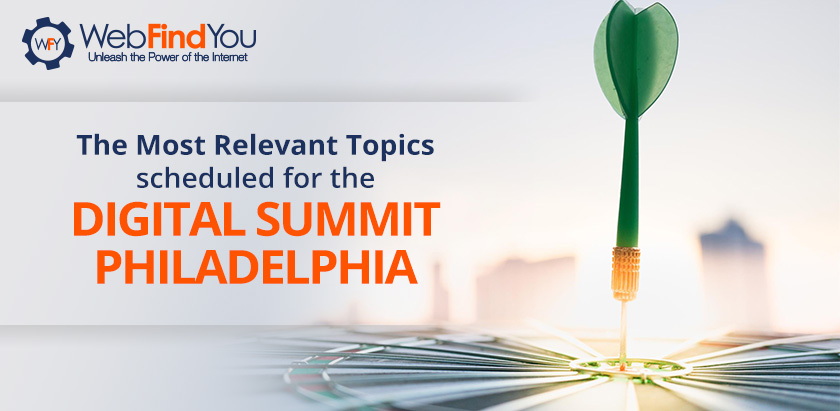 Here are some of the most relevant topics to be addressed on the many conferences scheduled for the Digital Summit Philadelphia:
Content Creation
A great number of sessions within the main conference will deal with the content, either of an isolated piece of media, or of an entire brand. This topic covers a lot of aspects, so it will be touched on in different ways during many of the workshops. Content can be addressed as details to consider during the conception of a message, an ad, or a site, to create a product that's cohesive and engaging enough to connect to the audience. Likewise, it can be discussed through the more technical aspects, and the ways its structure can change to fit the innovations introduced in the market. The Digital Summit program comes with a variety of resources to learn from regarding the topic.


B2B & B2C Strategies
Specialists from renowned brands in technology, marketing, and communication will share strategies to optimize a company's internal organization and to ensure the creation of effective marketing campaigns. All these resources are heavily related to the ways in which a company engages its customers, relying on knowledge of the target audiences for a strategy to be effectively implemented. The relation between a brand and its audience will determine the way a product or service is received in the market. In a similar way, an understanding of all the variables contained in a Digital Marketing campaign is vital to determine which methods to use and which technologies to apply within a business. Most of the sessions and workshops will present their plans in relation to such factors.


Data & Analytics for Social Marketing
Workshops will explain the usage of technology to predict the audience's expectations and adjust to them. Email marketing, video and AI technology are emphasized, as they provide new means to make a site more inclusive and effectively connect to customers. Four workshops in the summit will focus on the discussion of SEO optimization plans to reflect a site's relevance within organic search results. The sessions will present different resources to make a site more accessible to all users, and important aspects to keep in mind when adapting content to the customer's preferences. In the same manner, strategies will be discussed to adapt the content of a site to Google's recent algorithm changes.

There will also be ample discussion on plans designed to gain visibility according to the specific structure of social media platforms like Twitter, Instagram, and LinkedIn, with two workshops solely focused on Facebook's algorithm changes, and the resources needed to optimize the impact of a post within this site.


Networking Opportunities
In a consistent effort to encourage an entertaining experience for all attendees, the event will provide resting periods with meals, receptions and opportunities to interact with speakers through exclusive meet & greets. People will get a chance to establish contacts to boost their business by interacting with any of the marketing, communication, and technology experts gathered in the same place throughout the summit. As a complement to these networking resources that are ingrained in a congregation of such a scale, the Digital Summit's alumni program offers registration discount for future conferences, along with additional resources for members to gain professional experience, updated information on marketing strategies, and notifications for similar events.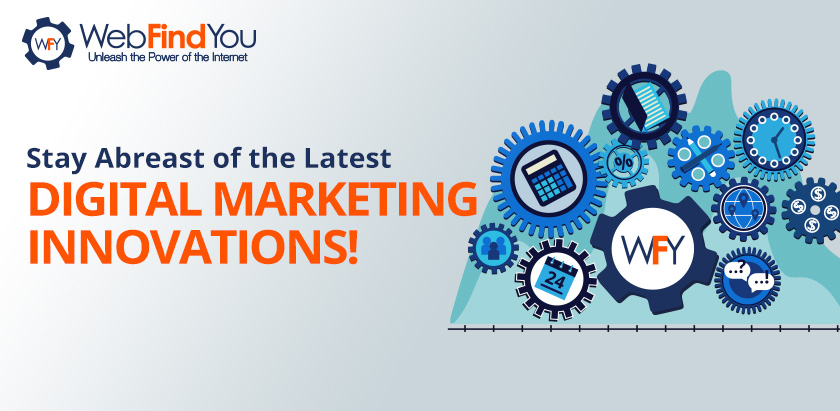 Stay Abreast of the Latest Digital Marketing Innovations!
Digital marketing strategies pose a great influence in establishing a brand, as well as positioning and maintaining a company in the market. With how much the landscape changes when it comes to digital marketing, there will never be a surplus of new resources to learn from. You will always encounter new information with a frequency that might be hard to keep up with when you have a business to run. To increase the effectiveness of a digital marketing campaign, your business will require resources, time, and dedication to possibly adapt its strategies. If you lack the time and resources to keep up with the evolving digital marketing world, then your business might suffer. Luckily, WebFindYou exists, whose mission has been to greatly simplify the complexities of digital marketing and always keep you on the right path to success. If Google's formula changes, we change our technology and/or aware you of changes you must apply to your website running on the WebFindYou Technology.
Are you ready to bring a significant improvement to your digital marketing strategy? Simply follow these easy to follow steps to get started:
You'll receive an email to access the WebFindYou platform for your website.
Follow the very easy to follow videos to implement WebFindYou for your business.
For questions, please call us at 1-866-SEO-WEBS (736-9327), fill out our contact form, subscribe to our newsletter or follow us on social media to stay informed of everything WebFindYou including webinars and live speaking events.
If you found this article helpful then let us know in the comments section below. Likewise, feel free to share it using the share options below. Want us to cover another topic of your interest pertaining to digital marketing? If so, then like us and follow us on social media, and post to any of our social media profiles the topic you'd like us to discuss:
Facebook WebFindYou
,
Instagram @WebFindYou
and
Twitter @WebFindYou
.