Discover 5 Essential Tips for SEO
January 18, 2019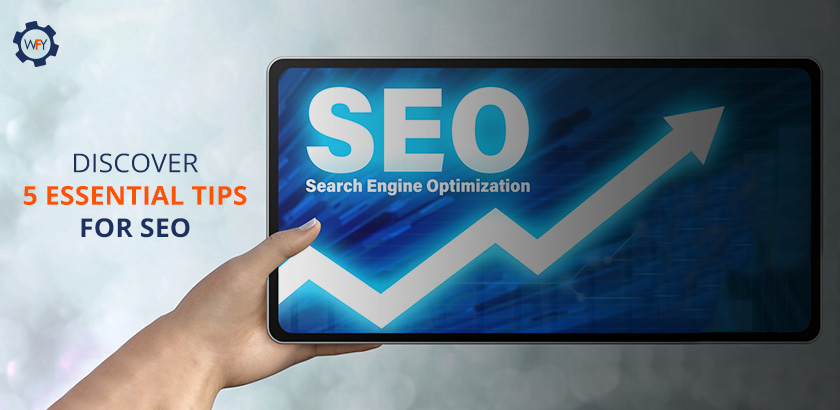 In a world where an Internet presence is imperative for businesses, SEO has become one of the main channels for enhancing the influence of a company's online platforms. The tactics developed for SEO help organic growth in traffic while supporting other digital marketing strategies. SEO, however, involves a process that's constantly evolving and must remain ingrained in the website's structure. Where some businesses manage to cement their online presence above companies with more time on the net, others are overlooked in the sea of websites users are faced with daily.
Above everything else, companies must be aware of the constant changes that are introduced regularly. The efficiency of an SEO strategy is determined by the capability to modify a site's features after each new change and regulation. Companies must adapt their websites to those changes and update their strategies accordingly in order to effectively maintain their website's presence on the Internet.
With this purpose, we present recommended SEO tactics used by some of the most successful corporations in the market:
Small Changes to Progressively Maximize your SEO ResultsAs the biggest online search engine in the world, Google shared some key strategies that have proved to be successful for the 7,000 websites owned by the company. The evolution of Google has always been marked by the aim to accurately position the websites in its search engine, with innovations destined to favor valuable content that matches the user demands.

With a history of endeavors focused on this purpose, the tech giant recommends a process of small incremental changes that progressively optimizes the SEO strategy set for the website. This steady process of consistent improvements offers more opportunities for organic traffic, leading to a strong presence within the search engine. We need to remember that SEO strategies will always be needed if we expect to sustain our website in the long run, so the progressive implementation of these small changes is a way to maintain a website's high position in the search engine while adapting to new developments and trends.


Link your Sources and Encourage Inbound LinksRenowned marketer and influencer Neil Patel highlights the importance of sharing valuable content and linking trustworthy sources of information for users to utilize. This method encourages an exchange between websites because they support their content with complementary information from authoritative sources and contribute to an increase in organic growth.

Inbound links (links to your website from another site) provide the important advantage of improving a website's rank in search engines. The website's position rises according to the amount of links it gets from other sites. Once again, the credibility of the site giving you an inbound link determines how valuable your website becomes in the search engine and, as such, the link must lead to content that appropriately supports the information on the page.


Use the Correct KeywordsThe use of keywords is a delicate process where many factors must be assessed beforehand to ensure positive results. The Content Marketing Institute states the importance of setting keywords according to search intent, in a way that this intent is matched by the content provided in a particular section of your website. It's effective to include the words people would logically write in the search bar and avoid adding words that, while unique or catchy, don't assist the user in any way. Keywords are only useful to your website in relation to how relevant they are to the information/content you offer, so they must be set according to the needs you aim to satisfy for the audience.

A convenient approach is the evaluation of the algorithms in each of the main search engines to define their tendencies. While Google allows for a wider range of keywords to match based on context recognition, keeping exact keywords is the safest bet if you want to stand out on Bing and Yahoo.


Use of Correct SEO MetricsAccording to Forbes, many complications concerning the use of keywords result from misconceptions at the time of assessing SEO metrics. Metrics are vital for the creation and progressive development of an SEO strategy. Many of these misconceptions have spread throughout the market, cemented themselves as true, and led to poorly implemented metrics that ultimately bear no benefits for the companies in charge of SEO campaigns.

When it comes to SEO metrics, many mistakes derive from seemingly low percentages for certain keywords and search engines. These percentages usually don't represent user preferences, nor conversion rates, and high search volumes favoring a particular set of keywords are not always a product of organic traffic.

Lack of technical knowledge is also a common cause of poor metrics evaluation, leading to mistakes in content and link management. A good idea can still devolve into a flawed strategy if features about a platform/search engine are not fully understood and properly utilized when the strategy is applied.


Consolidate the Content in a WebsiteWhile it is common and even recommended to use multiple websites to provide particular services depending on geographic location and/or language, there are many cases in which multiple websites prevent organic growth with duplicate content that ultimately confuses users. In addition, search engines tend to find this duplicate information hard to decipher, making sites rank lower in their results. In many cases, and depending on the industry in which your company operates, the content becomes more effective when consolidated in a single website where all digital marketing strategies can be properly optimized.
WebFindYou Helps you Implement the Best SEO Strategy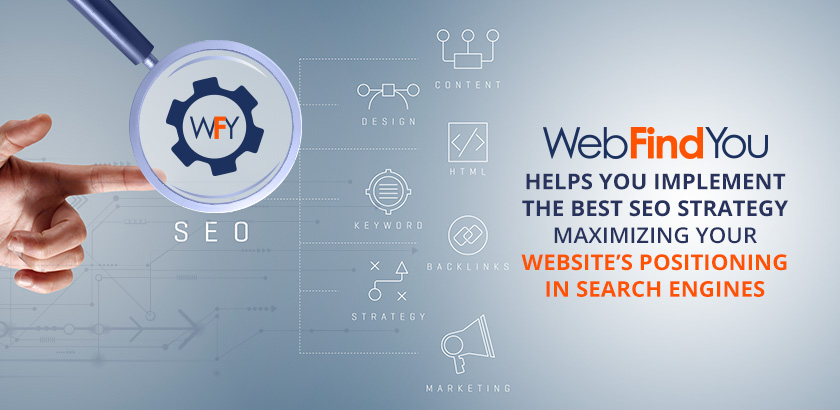 WebFindYou is the solution you need to maximize your website's positioning in search engines. Our technology simplifies the management of all technical requirements in your SEO strategy and the implementation of your website's digital marketing campaign. With 20+ digital marketing tools integrated in our technology, all the resources are heightened with SEO design and programming. This means your content will be more effective, and the process you establish for your SEO will be more efficient.
Because all the digital marketing tools you need are integrated in one single place, our technology provides all the information you need to recognize the strategies that work on your customers, with data showing where each lead comes from. This lets you track the user response and measure the success of your digital marketing campaign while your website continues to rank higher in search engines.
WebFindYou's content management and ecommerce platform was developed for search engine optimization. Your leads and sales will be maximized, and it will take you less time and money to manage your online store to full efficiency. Our All-In-One Digital Marketing Technology seamlessly integrates all the essential resources for digital marketing (responsive technology, PPC, URL shortener, and more) and we will continue to perfect our technology as new modifications are introduced to Google's algorithm.
If you want to implement the best SEO strategy for your company with less hassle and reduced costs, you don't have to wait any longer! Call us at
1-866-SEO-WEBS (736-9327)
or fill the
contact form
. We will be happy to answer all your questions!
If you found this article helpful then let us know in the comments section below. Likewise, feel free to share it using the share options below. Want us to cover another topic of your interest pertaining to digital marketing? If so, then like us and follow us on social media, and post to any of our social media profiles the topic you'd like us to discuss:
Facebook WebFindYou
,
Instagram @WebFindYou
and
Twitter @WebFindYou
.