Do You Have a Mobile-Friendly Website? Discover the Importance of Responsive Technology
min read
August 06, 2019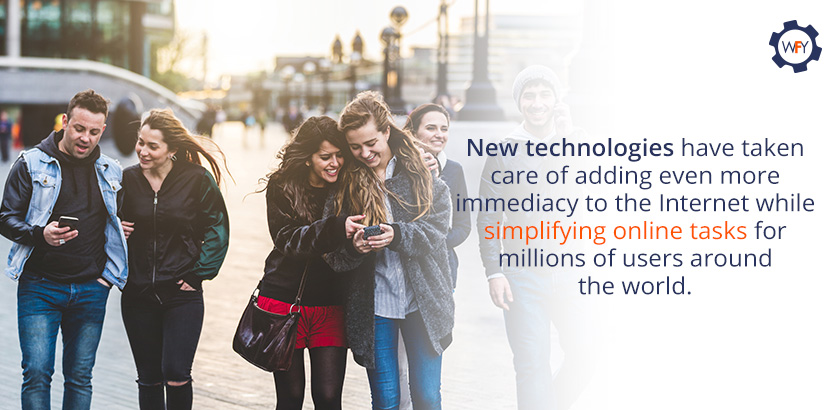 Let's take a moment to look back into the past, specifically at the time when the Internet cemented its role as the World Wide Web: a 'public domain' service open for many purposes that eventually expanded beyond the initial intent of its creation. Those who lived during that time can attest that computers, desktops in particular, were the only devices that allowed easy access to the wonders of the Internet. In today's world things are very different.
Why are we putting such emphasis on this? Because through the years the strong connection between real world and digital world has relegated desktops to the background. New technologies have taken care of adding even more immediacy to the Internet while simplifying online tasks for millions of users around the world.
Tablets, smartphones, and even laptops are the result of this progress. Thanks to them, users carry all the advantages of the Internet in their pockets and inside their bags, along with the ability to get information about any topic in no time. Navigation via smartphone has grown to the point that in in January of this year, there were already 5 billion active users going online with their smartphones. This is an increase of 2% in relation to last year's numbers (
Digital 2019
).
As we mentioned above, a big percentage of people have left desktops behind while making smartphones their preferred means to access the web. In terms of ecommerce, adaptability to this trend is an essential component you must add to your efforts if you want to sell your products on the Internet. We can't stress how important it is for your online business.
Adaptable Websites: A Fundamental Requirement in Today's Ecommerce
While it didn't seem like a priority just a few years ago, adaptable websites can currently define the results generated by your online presence.
This might sound extreme, but imagine the following scenario: a user is interested in what you have to offer after consulting a search engine from their mobile. They click on your website only a distorted version of what it's supposed to look like. If this happens, the most likely outcome will be the potential customer leaving your site frustrated and dissatisfied. Remember the current number of smartphone users and imagine just how many people can repeat this scenario in the course of a few days.
Setting a website configuration adapted to the screens of desktops, laptops, tablets, and smartphones is the best way to stop this from happening. By "setting," however, we don't mean creating a mobile version of the website and being done with it. This decision can actually be counterproductive for your business. When we talk about adaptable websites, we are referring to responsive technology.
What is Responsive Technology?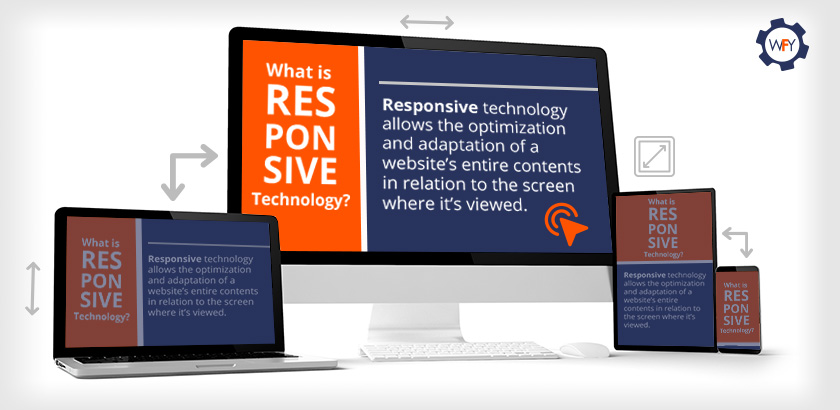 Responsive technology or responsive web design is a technique that allows the optimization and adaptation of a website's entire contents in relation to the screen where it's viewed. If a user is browsing your website on a tablet, for example, this technology automatically sets the resolution of all the pages, pictures, text, and videos to fit the tablet's screen. The user can go through any section of the website and their path is never interrupted or stalled by distorted content.
At this point you may ask, "What's the difference between this and making a mobile version of a website?" Many companies take the second option without fully understanding the consequences of this decision. A mobile version entails nothing but a different URL, adding the risk of penalization on grounds of duplicated content. This will obviously damage your SEO (Search Engine Optimization) efforts considerably.
In contrast, responsive technology works on your original website, adapting its structure and resolution to match various digital devices. Now that you're clear on what responsive technology is, let's take a closer look at the advantages it provides:
What are the Advantages of Implementing Responsive Technology?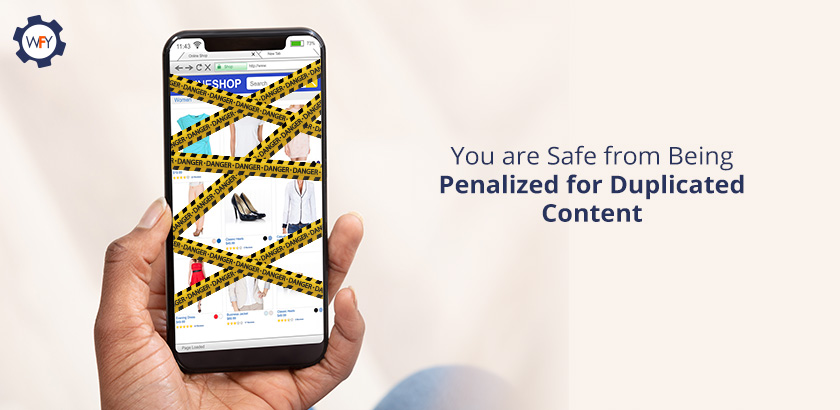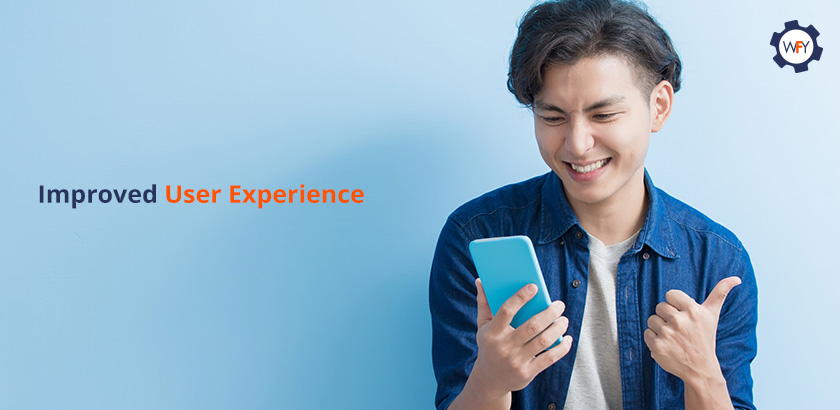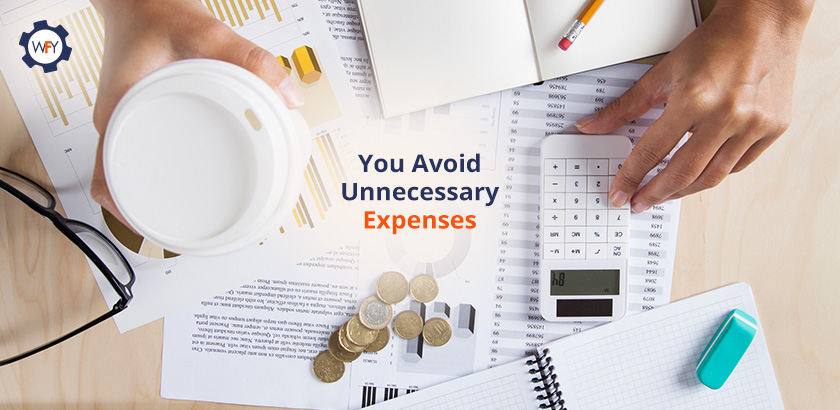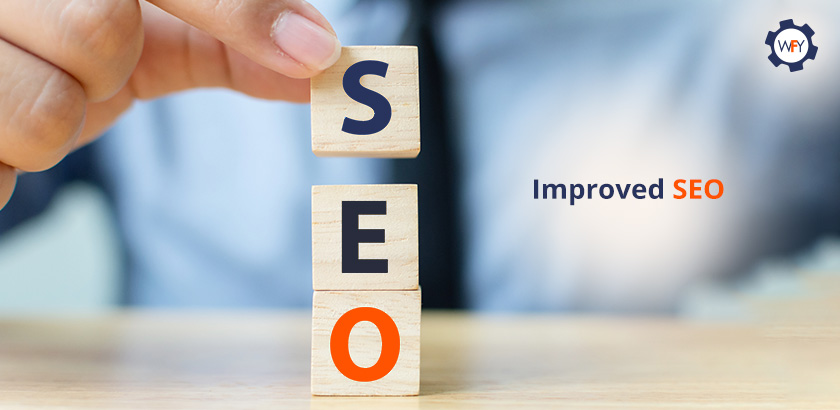 You are Safe from Being Penalized for Duplicated Content
Since responsive technology works on your original website, there's no need to create an independent version, saving you from risking a penalization and harming your SEO.


Improved User Experience
According to the research released by Google, 53% of mobile visitors leave a page that takes longer than three seconds to load. This will likely happen if you don't have an optimized adaptable website. With WebFindYou's responsive technology, load times will be reduced and users will get optimal experience while visiting your site.


You Avoid Unnecessary Expenses
Since you don't need the independent website versions we mentioned above, you won't have to spend money building another website from scratch. Remember, responsive technology is set to adapt the original site to different devices, so you'll be saving money just by going with this option.


Improved SEO
In April 2015, Google released a statement explaining new changes that would affect search results via mobile. The announcement invited websites to incorporate adaptable formats tailored to each digital device in order to be favored during indexation. This means the chances of ranking higher on the search engine are connected to your capacity to offer a responsive website that users can browse comfortably. This, along with the lack of duplicated content, will do wonders for your website's SEO.
SEO Web Design and Responsive Technology: Key Elements for your Online Presence
Since we are already on the topic of SEO, it's important to note that the optimization of web design for search engines is essential to successfully implement responsive technology. Both resources complement each other to ensure your website is 100% user-friendly and easy to navigate.
Search engine optimization entails fast load speed, a well-structured web design, responsive technology, and other elements that can simplify the user's navigation. This is why you must keep in mind that as long as your website fulfills these requirements, your chances of gaining visibility on the Internet will grow.
WebFindYou Can Help you Maximize your Visibility with an Adaptable SEO Website!
At WebFindYou, the All-In-One Digital Marketing Technology, we integrate our own responsive technology in our 20+ digital marketing tools, maximizing user experience, increasing the time spent on your website, reducing bounce rates, and maximizing both SEO and conversion rates. Your website will generate more sales and a more efficient digital marketing expense for your business.
The most common technology in the market is currently "Bootstrap," a free open-source framework for web development. This technology, however, was designed to manage the response capacity in a wide-ranging manner instead of under SEO web design. In light of this, the expert engineers at WebFindYou created "WebFindYou Responsive," a code library optimized for SEO. This technology holds fewer lines of code than Bootstrap and eliminates many of the flawed experiences that often result from using Bootstrap's technology.
WebFindYou Responsive integrates SEO web design to optimize user experience, improve conversion rates, and offer optimized visualization regardless of the selected device (desktop, laptop, tablet, smartphone). All our SEO web designs are created with the latest aesthetic trends to catch the attention of your target audience on a local, national, and international scale.
Join the WebFindYou Technology!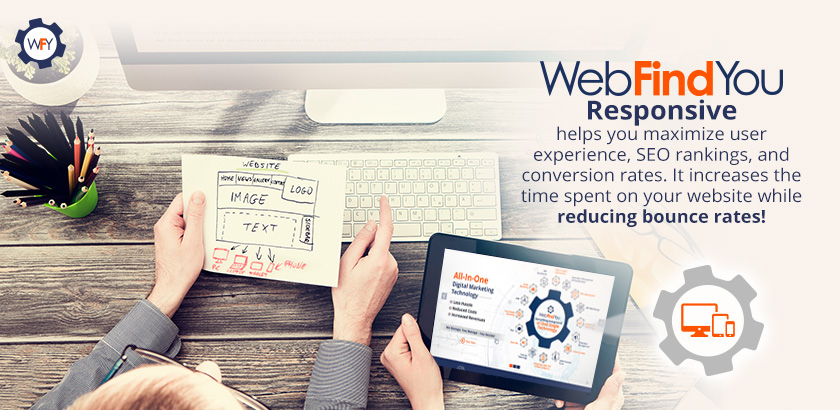 Get your own adaptable SEO website with WebFindYou's help! For more information about all the benefits provided by our technology, you can contact us calling
1-866-SEO-WEBS (736-9327)
or by filling out our
contact form
. We will be happy to guide you down the road to success!
If you found this article helpful then let us know in the comments section below. Likewise, feel free to share it using the share options below. Want us to cover another topic of your interest pertaining to digital marketing? If so, then like us and follow us on social media, and post to any of our social media profiles the topic you'd like us to discuss:
Facebook WebFindYou
,
Instagram @WebFindYou
and
Twitter @WebFindYou
.