Ecommerce: its Unstoppable Evolution and Worldwide Acceptance
6 min read
September 10, 2018
The Internet has become an essential tool in people's lives, as well as the main source for satisfying nearly any type of need. Ecommerce has gone through a tremendous evolution over the past 30 - 40 years. Currently a considerable percentage of the world's population prefers online shopping versus visiting a physical store.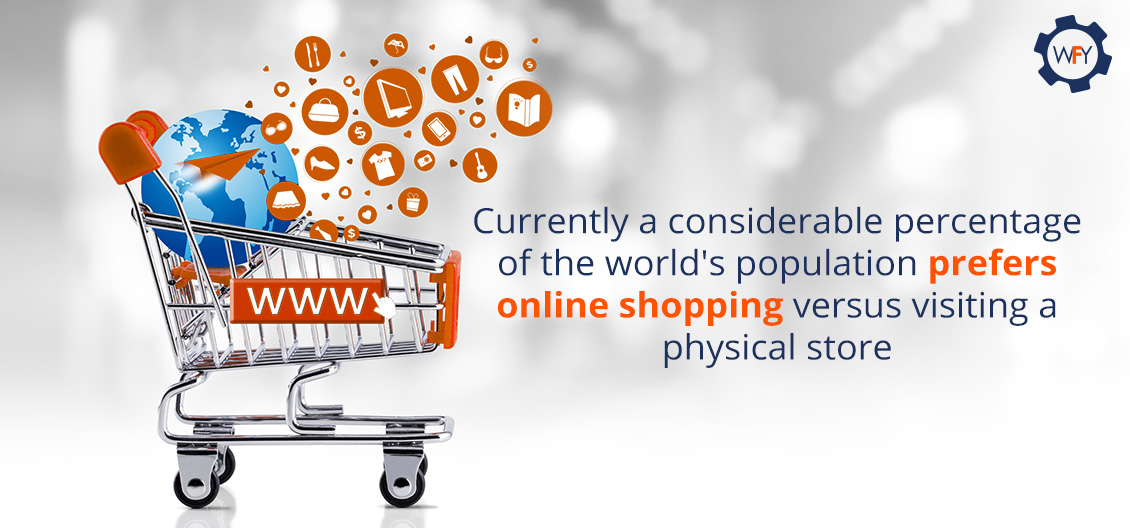 Ecommerce consists of product or service sales via the Internet or other technological means. In addition, many people see it as a useful and versatile tool. It's an accessible option for people with smartphones, computers, or tablets wishing to buy a product/service in just one click, with no need to get up and head to an actual place.
The Beginnings of Ecommerce
Every invention has a history; the history of ecommerce dates back to 1970, when a British entrepreneur named Michael Aldrich started an experiment by connecting a TV, a computer, and a phone to sell his supermarket products. This approach was unsuccessful but still became the first sign of a new way to sell items with the aid of an electronic device, leaving behind the days of catalogue sales that had been the main method for distance selling since 1920.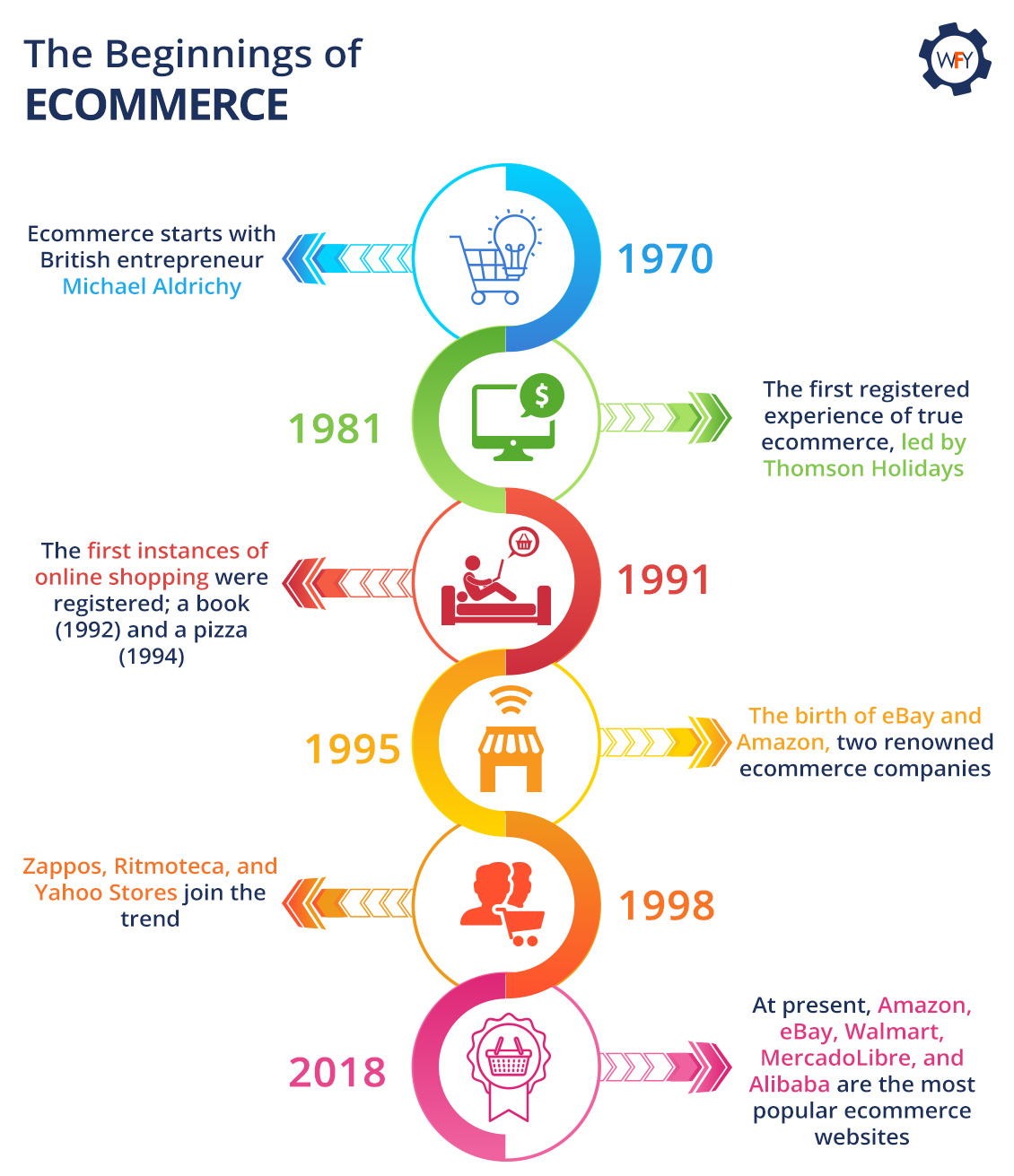 In 1981, the first registered ecommerce experience took place when Thomson Holidays, a travel agency owner, connected all his agents so they could appreciate his catalogs and offer reservations instantaneously. Despite this, the Internet remained restricted for commercial use until 1991, when the NSF (National Science Foundation) finally allowed the Internet to be used for commercial purposes, followed by the first registered online purchases: a book (1992) and a pizza (1994).
It wasn't until 1995 that ecommerce was revolutionized in an unprecedented way with the birth of eBay and Amazon, two renowned ecommerce companies that paved the way to the tremendous worldwide popularity of online shopping today. In 1998, they were joined by Zappos, Ritmoteca, and Yahoo Stores, contributing to the massive evolution of ecommerce.
Ecommerce Today
Amazon, eBay, Walmart, MercadoLibre, and Alibaba are the most popular ecommerce websites on the Internet today. Why are they so successful? Because they go through a constant evolution and development in order to offer a better service every day. This entails product guarantee, promotions, discounts, safe and efficient delivery, excellent after-sales services, etc.
With over
4 billion people using the Internet
and
200 million active websites
, the Internet has turned into a global marketplace giving us the opportunity to create online businesses and to allow consumers to make purchases from the comfort of their home, office, workplace, etc.; all you need is a tablet, a smartphone, or a computer with Internet access.
Ecommerce has Gained a Growing Worldwide Acceptance
We live in a digital world, so the culture of online shopping is becoming more cemented with each passing day. Ecommerce offers many opportunities that had been impossible in the past: comfort, readiness, safety, easy payment, while omitting hour restrictions, queues, and crowded conditions that may be stressful for some people.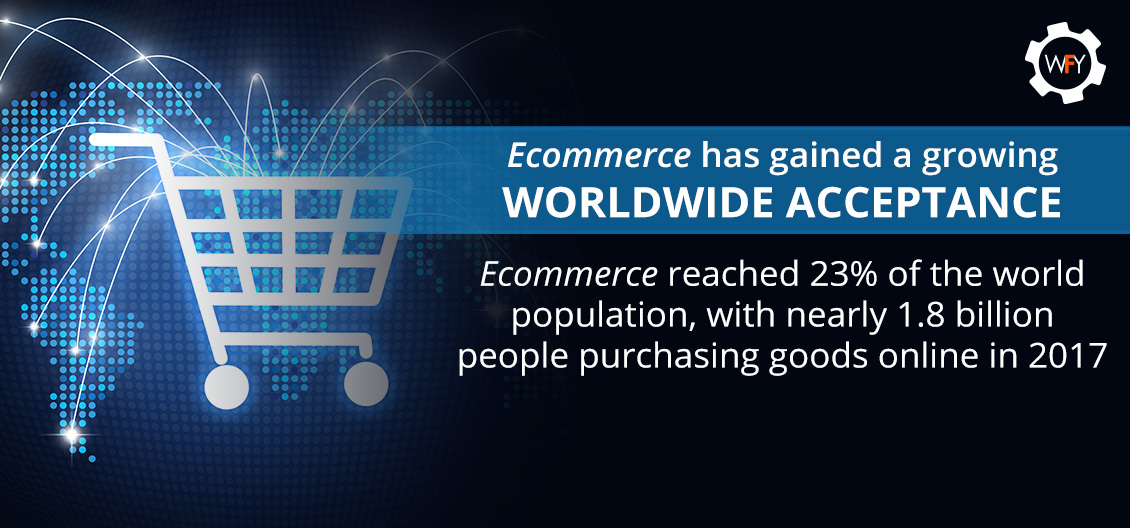 Ecommerce has given birth to a completely new shopping experience based on comfort and ease; there is always time to browse the net in search for food, clothing, plane tickets, furniture, so it's easier to satisfy any need in an instantaneous manner.
According to a report by WeAreSocial in collaboration with Hootsuite and Global In
, by 2017 ecommerce had reached 23% of the world's population with nearly 1.8 billion people making purchases online. This is an increase in comparison to the previous year's ratio and proof of this tool's growing popularity.
Brazil, Mexico, and Argentina Take the Lead in Latin America
Surprising as it might be, Latin America stands out among the locations where ecommerce has become most developed. Thanks to a
report made by Business Insider
about the status reached by ecommerce in Latin America, the countries within its territory follow Asia-Pacific as some of the regions with the biggest estimated growth worldwide in the area of ecommerce. According to this report, by 2019 Latin America will generate $85 billion in sales.
Brazil was mentioned as the leading country in sales via ecommerce within Latin America, representing 42% of online sales and generating $47 billion with them. Mexico takes second place with 12.3% of online sales. Argentina is the third country with the most significant ecommerce growth and its registered increase is expected to go from 8.9% to 14.6% in 2019.
Europe Also Shows an Increased Percentage
Ecommerce in the European continent has gone through ups and downs, showing a significant increase limited to areas like the UK, Denmark, and Germany. Nevertheless, the European territory at large has also been taken by this easy and practical form of online shopping.
According to a study conducted by the
Ecommerce Foundation
, Europe billed around $602 billion euros in ecommerce during 2017, which would mean a 14% increase in comparison to the $530 billion euros registered in the previous year. This noteworthy rise is clear proof that companies have decided to bring their businesses to the next level, opting to offer their products and services online. The study states that in 2017, 67% of European companies had a website and 13% of them made online sales. Presently, 18% of companies sell their products/services online and 77% have an online presence. A big step forward, isn't it?
USA is Among the World's Ecommerce Leaders
Ecommerce in the USA is notably efficient on a worldwide scale. The country is viewed as the world leader in cross-border ecommerce thanks to its constant technological achievements and the general preference among its population favoring online shopping. Ecommerce leading brands, eBay and Amazon, are from the USA and remain undefeated by their competitors, so it could be said that online shopping has always been relevant in the country.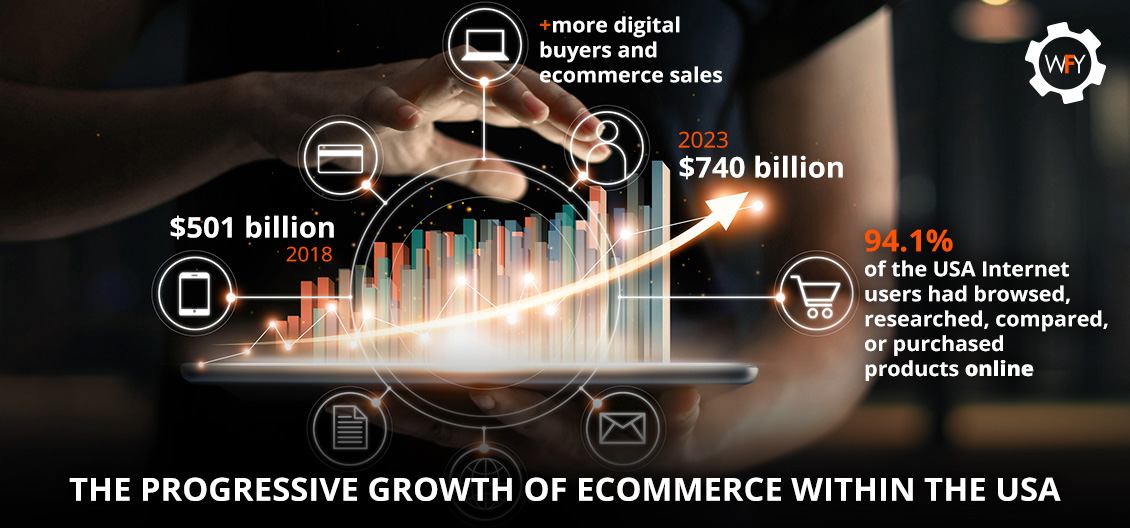 To get a better understanding about the progressive growth of ecommerce within the USA,
Statista's research
showed that ecommerce sales in 2018 reached $501 billion and is expected to grow to $740 billion in 2023. It also showed that of the 275 million USA Internet users in 2018, 94.1% of them (258.9 million) had browsed, researched, compared, or purchased products online. It is estimated that by 2022 the USA will have more than 310 million internet users which equates to even more digital buyers and ecommerce sales.
With Online Sales Increasing, What Can I Do for My Business?
Ecommerce has certainly continued to increase sales as the years go by, so if your business still lacks a website, the time has come for you to enter this world. Ecommerce can bring a great number of lucrative benefits to your business; the key lies in knowing how to manage this resource to make the best of it. Here are some important ways ecommerce can benefit your company:
Online presence - An essential tool in the digital era.
Reduced costs.
More reach and proximity to customers.
More business opportunities.
Increased revenues.
WebFindYou and its SEO Optimized Ecommerce Technology
If you've already made the decision to turn your business to ecommerce, you need to choose the right technology to help you not only implement ecommerce but do so in a way that will maximize your product and service visibility and sales. WebFindYou is the only "true"
SEO ecommerce
platform that will help your products gain visibility within search engines. The other ecommerce platforms out there like Shopify, Volusion, 3dcart, Magento, and others do not provide true SEO and Digital Marketing power like WebFindYou does. They do provide some SEO and Digital Marketing options but they are not an
All-In-One Digital Marketing platform
like WebFindYou is, and this is an extremely important point to understand.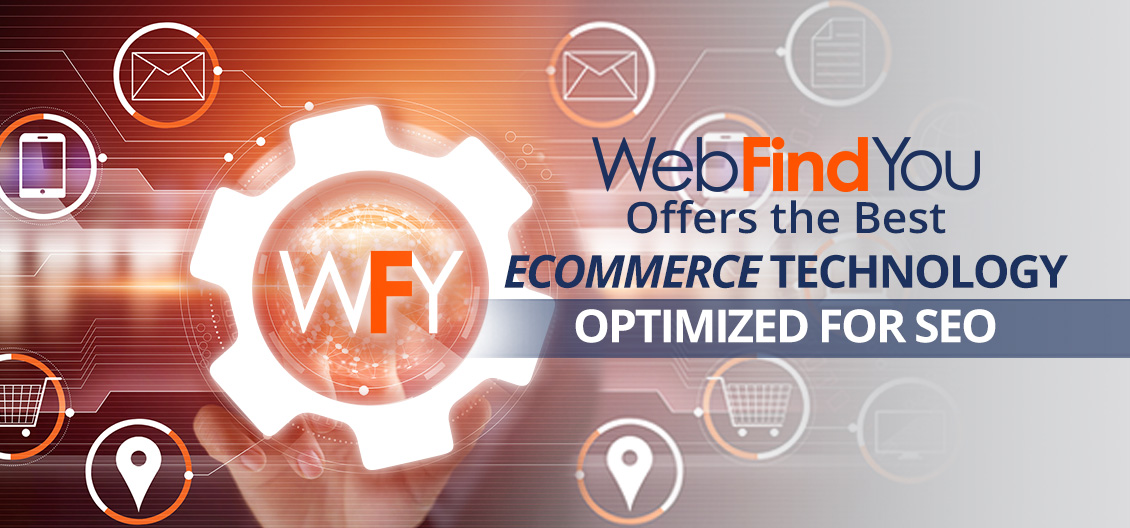 If you build an ecommerce website with one of the other services mentioned above, then you will have a website and most likely no one, or very few people, will find you unless you pay thousands of dollars per month to a digital marketing or SEO agency, and not many companies have this additional monthly budget. In fact,
did you know that 92% of the USA Market Doesn't Have the Budget Available to Pay for True Digital Marketing?
However, if you use WebFindYou then you'll have all the necessary components, technology, and guides to greatly enhance your digital visibility and thus grow your product leads and sales with less hassle, reduced costs, and increased revenues.
It's why so many businesses are moving away from these other ecommerce platforms and going to WebFindYou
.
What does WebFindYou's Ecommerce Technology Offer You?
With WebFindYou's ecommerce platform you'll have shopping cart technology, inventory management, categories, subcategories, order tracking, promotion management, sales reports, integration with UPS and FedEx, order processing via Authorize.Net, FirstData, BluePay, Payeezy Gateway, or PayPal, and so much more. Our ecommerce technology is optimized for SEO and Digital Marketing, and will therefore greatly help increase your leads and sales. For everything WebFindYou offers, see our
About Our Technology
section.
WebFindYou is the only company world-wide offering this tremendous time-savings, less-complicated, and greater, revenue-generating ecommerce solution. We are the only "true" All-in-One Digital Marketing Technology that exists, offering everything you need to implement a complete digital marketing solution for an ecommerce website. If you are not using WebFindYou for your business, we suggest you follow our
Latest News
and
Blogs
,
subscribe to our newsletter
, and follow us on social media to be informed of the important issues affecting ecommerce, digital marketing and how WebFindYou continues to make them less complicated, with lower costs and greater revenues.
Simply follow these easy to follow steps to get started:
You'll receive an email to access the WebFindYou platform for your website.
Follow the very easy to follow videos to implement WebFindYou for your business.
For questions, please call us at 1-866-SEO-WEBS (736-9327), fill out our contact form, subscribe to our newsletter or follow us on social media to stay informed of everything WebFindYou including webinars and live speaking events.
If you found this article helpful then let us know in the comments section below. Likewise, feel free to share it using the share options below. Want us to cover another topic of your interest pertaining to digital marketing? If so, then like us and follow us on social media, and post to any of our social media profiles the topic you'd like us to discuss:
Facebook WebFindYou
,
Instagram @WebFindYou
and
Twitter @WebFindYou
.