Effectively Implement Promotions this Holiday Season to Attract New Clients and Increase Sales
5 min read
September 27, 2019
The holidays, and in particular the Christmas holiday season, are a time of big business. The period between the end of November and early January is a time businesses look forward to all year long. That's because it's a time when consumers are ready to spend their money. According to a Reuters report,
US holiday shoppers spent a record of 126 billion dollars online in 2018.
Getting a piece of this pie is always the goal of retailers and other businesses, but it doesn't just fall into your lap. It requires the implementation of promotions and other digital tactics to attract customers during the holidays, and planning those digital tactics should start well before the season begins.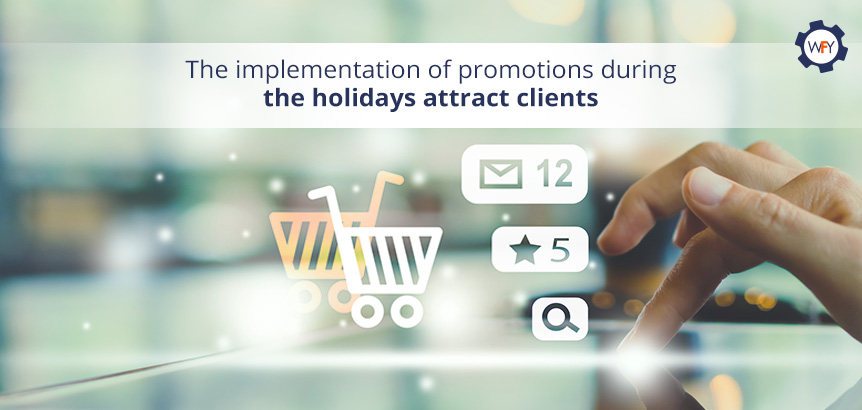 Why Promotions Are So Important During the Holidays
The simple answer is that consumers like a good deal. Holiday shopping is centered around getting the best values available. Promotions are an opportunity for businesses to bolster the holiday spirit and give consumers the deals they're looking for. It's a competitive time of the year, though, and a poorly implemented strategy will not be effective.
According to RetailMeNot study
, "8 in 10 shoppers use up to six channels to find the best holiday deals and promotions . . ." The channels include search engines, deal apps, mobile web, retail apps, word of mouth, and newspapers. The study shows an emphasis on email, social media outlets, and search engines. The same study also places emphasis on the mobility of the consumer today and states that retailers and other businesses need to be ready to cater to that aspect. Now more than ever, consumers shop from their phones and other mobile devices. This means promotional strategies need to take that into consideration. Decisions by consumers to make a purchase are made faster than ever.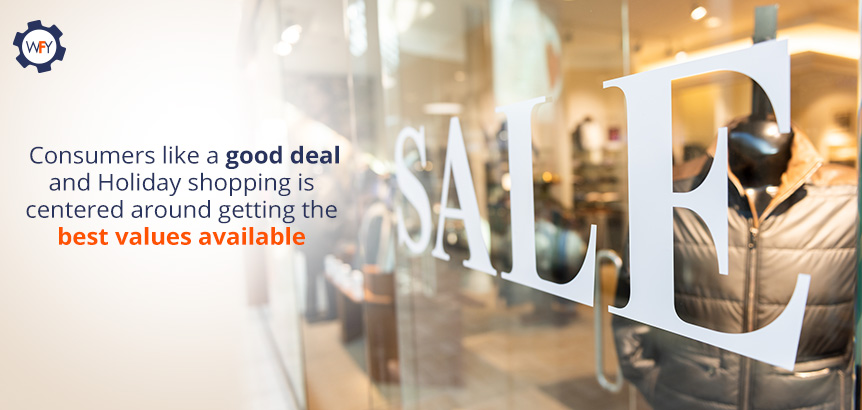 Implementing Promotional Ideas
There are numerous ways to promote your business and garner your share of sales. Gift cards, social media contests, discounts, blast promotions, special offers like free shipping, and personal emails built around the holiday theme are just some of the ways to implement a promotional strategy for getting consumers to spend their money with you. What makes holiday promotions so much different than other promotions throughout the year is that you have a limited window in which to make them work. This means you can't afford to miss anything. This is when people are spending money, so you should start early in your preparations to make sure you're ready to go. All of the best promotional ideas and opportunities in the world won't make a difference if you haven't successfully implemented them so that they reach consumers.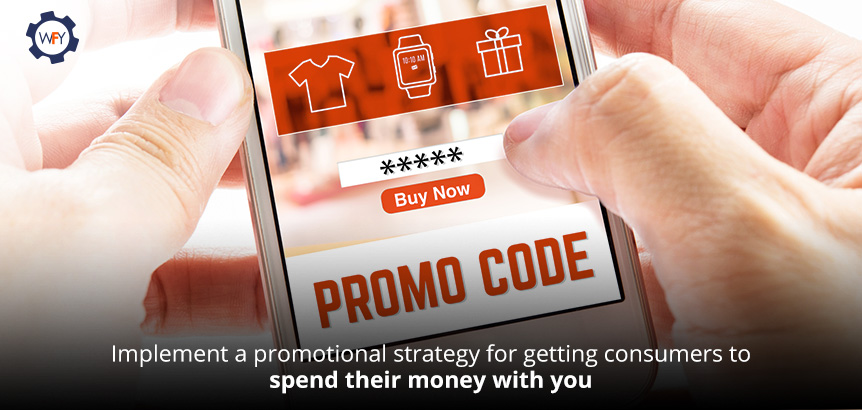 Of course, your return on investment (ROI) is the end goal of your holiday marketing efforts. There are some key things you need to do to ensure you spend enough to do an effective job without killing your budget.
Start Early – The holiday season for your business should start well before the actual holiday season. In fact, the more prepared you are the better. If you already have an effective digital marketing strategy in place, you're more than halfway there. All you need to do is focus those efforts toward holiday promotions. The more organized and complete your strategy, the better results you can expect to achieve when the holidays roll around.


Do Your Research – This is important. Check out social media and see what the competition is doing and do it better. Generate new ideas or put a classic spin on what you see happening everywhere else. Sometimes just taking a look at the competition can give you fresh ideas.


Check Your Budget – Take a look at your budget. How much is left to spend at the end of the year for the holiday season? The Small Business Association recommends companies that bring in under 5 million annually spend about 7 percent of gross revenue on marketing, but the percentage you set aside for holiday advertising varies from one company to the next.


Track Your Success – If you've tracked the success of your campaigns in the past, you already have the information necessary to help you implement optimal promotional efforts during the holiday. Always be aware of the performance of your marketing channels to see where your conversions come from and to monitor if that information changes and under what conditions. It's important that you know what is successful or what isn't. Are your sales stronger organically, through display ads, social media efforts, or PPC? Focus your efforts and your ad spend on those avenues that have consistently shown the biggest success, then determine what you can spend on holiday promotional efforts.
Of course, doing all of the things that need to be done is easier said than done. Your promotional efforts need to be focused and targeted, but how do you make sure this is the case? Hopefully you've been working with a company that tracks promotions from previous holidays so you have the valuable information you need to tailor your latest holiday promotions around the information gathered from previous years. Creating random holiday promotions isn't enough. Why? Because if they weren't effective in previous efforts, they are likely to be ineffective in your current efforts. Which of your previous promotions resulted in sales, which efforts failed to produce satisfactory results, and which of your campaigns were easiest to implement with the highest return? Knowing this information and using it year after year allows you to skip the ineffective methods and use only those methods that work, thereby saving you money and time. All of this information is easy to track, analyze, and use for more effective holiday promotions when you have the tools you need to do it.
WebFindYou's technology offers promotional management as one of its tools, allowing you to easily and efficiently create, manage, and track your all website promotions. With our technology, you can tie your promotions into Pay Per Click campaigns on Google, Bing, Facebook, or any other Ad platform to help those campaigns convert at higher rates as well, and because you can track how effective each campaign is doing, you can use only those campaigns that are making money for your company. This is important because the longer you are with WebFindYou, the more you know about what is working and what isn't.
Promotional codes, targeted emails with holiday themes, social media marketing, and banners on your e-commerce-ready website are ways WebFindYou can bring customers in during the holidays, but there's more. Because the ability to implement these strategies is already built into our technology, you can implement all of it with a few clicks, and since our technology has the ability to track and update your successes and failures in real time, your current promotions can be tailored to those promotional methods that bring you the best return on your investment (ROI). Year after year, you will know exactly which promotional efforts pay off and you will be ready for each holiday by being prepared for the season rather than having to start from scratch for each holiday. Your promotions will be in synch both on your website and all of your social media outlets, maximizing reach and getting the most from any promotional campaign you implement.
WebFindYou is the Answer
WebFindYou makes effective digital marketing affordable for all businesses to implement a strong promotional strategy not only during the holidays, but all year round. That's because WebFindYou is the first and only All-in-One Digital Marketing Technology that combines all the necessary components of true digital marketing in one single integrated technology.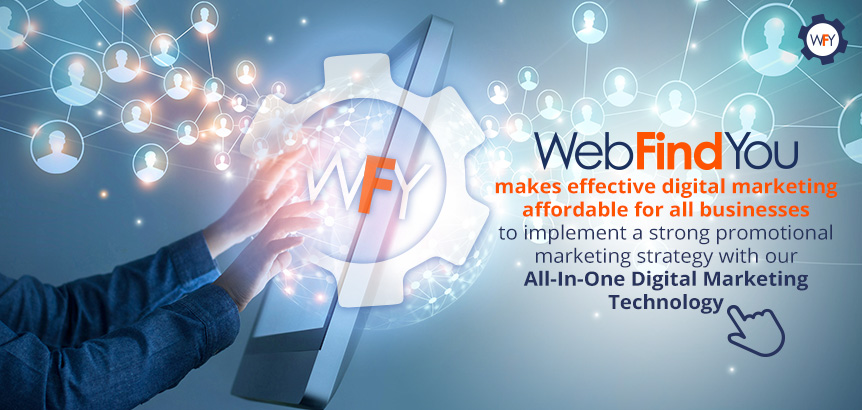 WebFindYou's All-in-One Digital Marketing Technology includes promotion management, email marketing, SEO e-commerce, PPC optimization, reputation management, social media marketing, responsive web technology for making sure your website is optimized for every device, SEO web design, a full range of reports, and a lot more. What makes all of this so special and effective is that everything is integrated into one technology that has everything you need to implement promotions during the holidays or any time of the year.
Are you ready to discover the True Power of the Internet and maximize digital marketing revenues with WebFindYou? Simply follow these easy to follow steps to get started:
You'll receive an email to access the WebFindYou platform for your website.
Follow the very easy to follow videos to implement WebFindYou for your business.
For questions, please call us at 1-866-SEO-WEBS (736-9327), fill out our contact form, subscribe to our newsletter or follow us on social media to stay informed of everything WebFindYou including webinars and live speaking events.
If you found this article helpful then let us know in the comments section below. Likewise, feel free to share it using the share options below. Want us to cover another topic of your interest pertaining to digital marketing? If so, then like us and follow us on social media, and post to any of our social media profiles the topic you'd like us to discuss:
Facebook WebFindYou
,
Instagram @WebFindYou
and
Twitter @WebFindYou
.