Find Out Why Technology has Played a Major Role in Russia During the 2018 World Cup
5 min read
June 27, 2018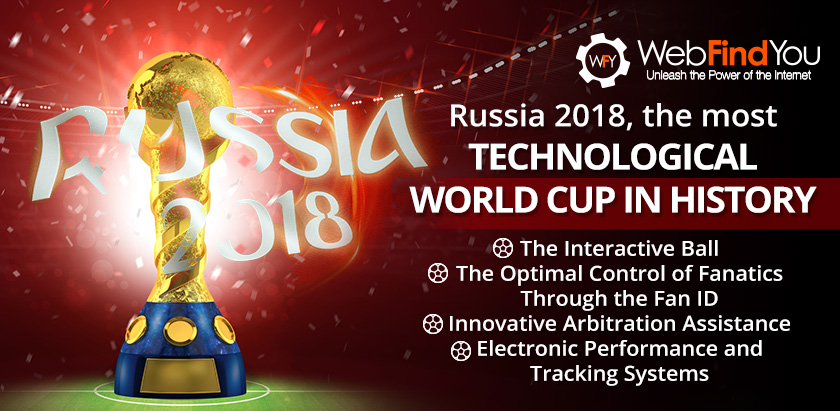 For many years, technology has been an important part of our lives. Through their rapid evolution, technological tools have vastly improved different work fields by granting us easier ways to perform tasks that would otherwise be difficult to do.
Not only is technology capable of simplifying complicated tasks, gives us the ability to keep track of occurrences when they exceed our human capabilities. A good example of this is the implementation of technology in soccer, a sport where technological advances made it a more interactive experience for both participants and fans alike.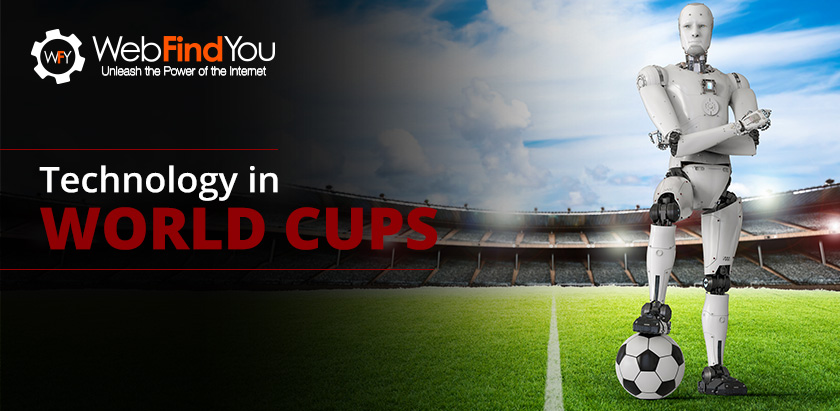 Technology in World Cups
Technology in soccer has always been a popular topic, mainly because people involved with the scene believe that any drastic changes can have a negative effect over the essence of the sport. However, objectively speaking, these changes can only bring great benefits to the decision-making process during the matches and improve the viewer's experience.
Bearing in mind that technology can make matches fairer to players and more accessible to spectators, the Fédération Internationale of Football Association (FIFA) opted to invest in the development of technological tools to improve the overall quality of their tournaments. As such, the first technology that was officially implemented to assist during the Brazil 2014 World Cup's soccer matches was the Goal-line Technology (GLT), which proved to be an excellent tool to let referees know whether the ball had crossed the goal line or not. Had this technology been present in South Africa 2010, the controversy surrounding the phantom goal during the England vs Germany match could have been easily avoided.
Since then, the FIFA has been testing new technologies to improve the flow of the soccer matches. Today, only four years after the GLT was implemented, Russia's 2018 World Cup has completely changed the image of the tournament by becoming the most technological Soccer Cup in history.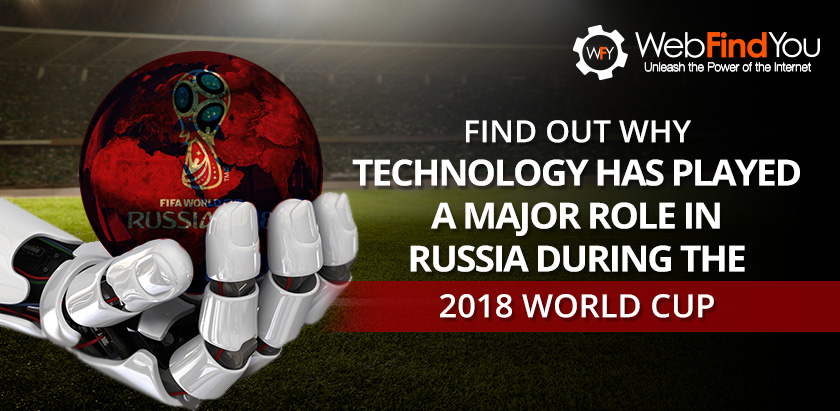 Russia 2018, the Most Technological World Cup in History
From interactive balls and the broadcast of matches in 4K to smart IDs for fans who are traveling to Russia to enjoy the matches, this year's World Cup has brought with it large-scale technological innovations to offer both spectators and participants a new experience where safety, comfort, and fair play prevail. Here are some of the note-worthy advances seen in this World Cup:
The Interactive Ball
It is impossible for a soccer match to take place without the ball, so in Russia's World Cup, the organizers made sure to not only make it appealing in terms of looks, but also include interactive functions for the spectators. The Telstar 18 (as they named it) was designed by Adidas and, unlike in previous years, it contains a chip with Near Field Communication (NFC) technology, which allows smartphone users to interact with the ball and access exclusive content. Fans can purchase this product for US $180.
The Optimal Control of Fanatics Through the Fan ID
Russia's government and the World Cup's organizers worked together to create a new way of handling the influx of tourists who wanted to see the matches. This also served as a means to encourage tourism within the host country. The Fan ID can be requested for free as long as the person has received a ticket or a ticket confirmation. It is similar to a passport in the sense that it allows fans to enter Russia without needing a visa. These IDs are very helpful to organizers as well, since they can easily access the owner's information by scanning a chip that is part of the card. One of the biggest benefits provided by the ID is that tourists have free access to public transport to attend matches.
Innovative Arbitration Assistance
This year, the arbitration of matches has been supported by sophisticated technologies to ensure that the assessments made by referees are clean. Some examples of this are the use of Hawk-Eye camera systems and Hublot smartwatches, which are often-used by referees to make sure the ball has crossed the goal line.

Another technology that has been a subject of several controversies during the World Cup 2018 is the Video Assistant Referees (VAR), which possess the ability to display in detail plays that may have gone unnoticed by the human eye.
Electronic Performance and Tracking Systems
Now both soccer coaches and team analysts can monitor players in real-time through a device that tracks, processes, and shows information about their performance. This allows team coaches to make decisions based on the received data or take notice of any irregularities present during the match.
Technology as a Tool to Improve Experiences and Results in Your Business
As we have seen, the implementation of technology across different fields, such as sports, medicine, business, etc., can facilitate any process for those who take advantage of it. When it comes to businesses, it is well known that not keeping up with technological advances and how the competition handles them can result in failure.
Russia had to spend close to 10 billion dollars to guarantee the best experience to those attending this world-class event. By carefully preparing the stadiums and tourist areas with all the necessary equipment, the country created the most technological and innovative World Cup in history.
This means that, much like Russia, keeping your business up to date with current market trends can turn it into a strong competition for other companies, while generating more revenue and improving the user experience. How can you achieve this? It is all about taking part in these new trends and investing in technological tools to support the members of your team to improve their results.
Technology in Digital Marketing
In this case, the greatest proof of how technology has taken over – in a good sense –everything in its path is how traditional marketing has been supported, and sometimes entirely replaced, by Digital Marketing in the last decade. Digital Marketing adopts, transforms, and perfects all offline strategies to fit the online medium, bringing great solutions when it is properly executed. Unfortunately, when many companies decide to establish their presence on the Internet, they do not know how to do it correctly, resulting in frustration and loss of capital.
WebFindYou, the All-In-One Digital Marketing Technology
Upon analyzing these problems and realizing how the market could not keep up with the rapid evolution of Digital Marketing in an efficient manner (in terms of investment and management), we decided to create WebFindYou, the only All-In-One Digital Marketing Technology that integrates more than 20 tools in a single place, allowing you to launch a true Digital Marketing campaign to promote your brand or business with less hassle, reduced costs, and increased revenues.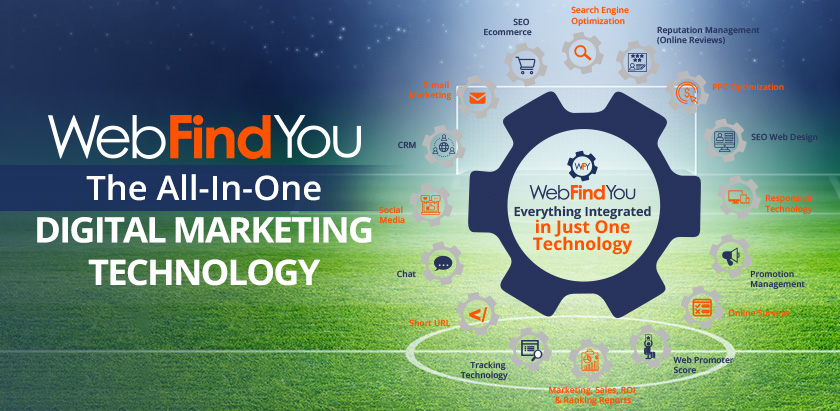 WebFindYou is the only Technology that revolutionizes the way of doing Digital Marketing in today's market. Why? Because
92% out of a total 30 million businesses in the United States do not have the budget to afford a true Digital Marketing campaign
, which means 27.6 million businesses are desperately looking for a way to implement Digital Marketing that is fitting for them in terms of time, resources, and available budget. If they fail to find it, their business is more likely to fail because traditional ways of marketing no longer yield positive results.
Are you ready to bring a significant improvement to your digital marketing strategy? WebFindYou can help you maximize your online presence. Simply follow these easy to follow steps to get started:
You'll receive an email to access the WebFindYou platform for your website.
Follow the very easy to follow videos to implement WebFindYou for your business.
For questions, please call us at 1-866-SEO-WEBS (736-9327), fill out our contact form, subscribe to our newsletter or follow us on social media to stay informed of everything WebFindYou including webinars and live speaking events.
If you found this article helpful then let us know in the comments section below. Likewise, feel free to share it using the share options below. Want us to cover another topic of your interest pertaining to digital marketing? If so, then like us and follow us on social media, and post to any of our social media profiles the topic you'd like us to discuss:
Facebook WebFindYou
,
Instagram @WebFindYou
and
Twitter @WebFindYou
.