Google Presents New Updates: Google Ads and Google Marketing Platform, Replacing Adwords and Doubleclick
July 03, 2018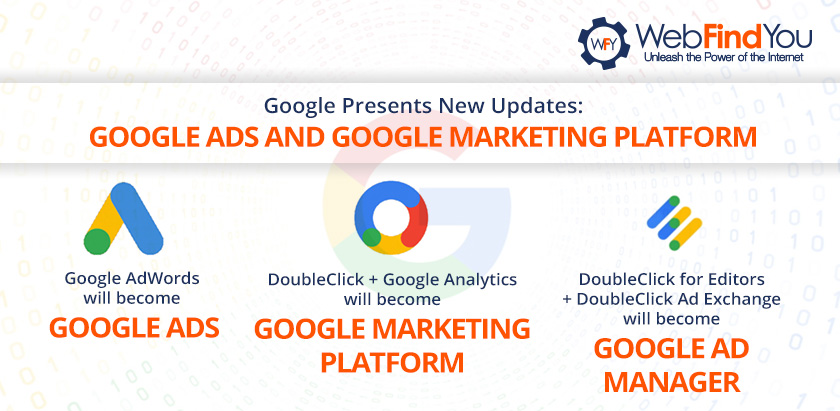 Google, the project that began as a simple thesis research developed by Larry Page and Sergey Brin, has become the most valuable brand on a worldwide scale. This internet giant, as many people call it, is known for constantly innovating and reinventing itself. Through the years, Google has proven that it possesses the power it is notorious for and each day it continues to update its apps and tools to make an easier and improved experience for the people using its services, along with the resources used by companies to support their digital marketing strategies.
This is how Sridhar Ramaswamy, Senior Vice President of Ads & Commerce at Google, surprised the company's faithful users by announcing some changes that will be implemented on apps and platforms destined to help publicists, with the purpose of improving the result measurement and simplifying the different resources provided by Google into one single tool, easing the way into deciding which strategies to put forth.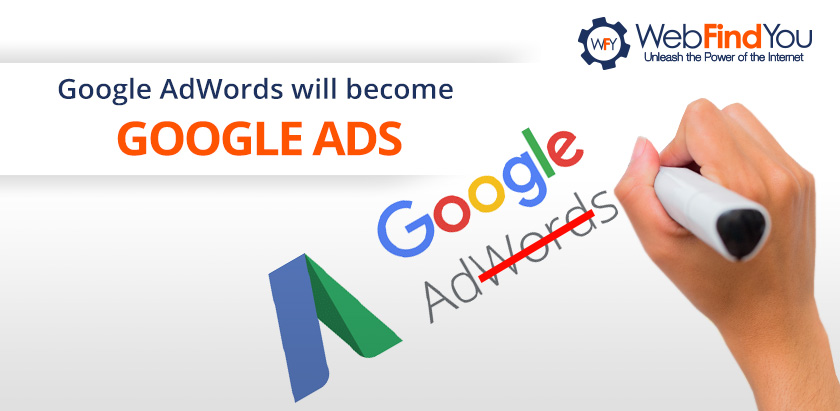 Google AdWords Will Become Google Ads
Created in 2000, Google AdWords is (or was) Google's PPC platform that provided thousands of businesses of all kinds with the chance to place publicity or ads through keywords in their search engines. With the passage of time, this tool has been progressively perfected to such a level that it's become necessary to eliminate "words" from its name, since Google AdWords currently offers not only text-based announcements, but videos, remarketing, app installation, displays, shopping, and more. This is also the reason why Ramaswamy introduced Google Ads, a new version of the platform destined to provide a more thorough representation of the app's capacity to improve people's companies and businesses.
In the same vein, one of Google Ads' strong suits is that this new version of Google Adwords will be intended to maximize the company's reach as they use it, meaning that companies will be given the opportunity to connect in many ways with the thousands of users searching or inquiring in other properties of Google. According to Sridhar, Google Ads will also include an advantage to small businesses: a new type of campaign that will work through e-learning and simplify the implementation of digital marketing in your business, with minimal effort and a small budget.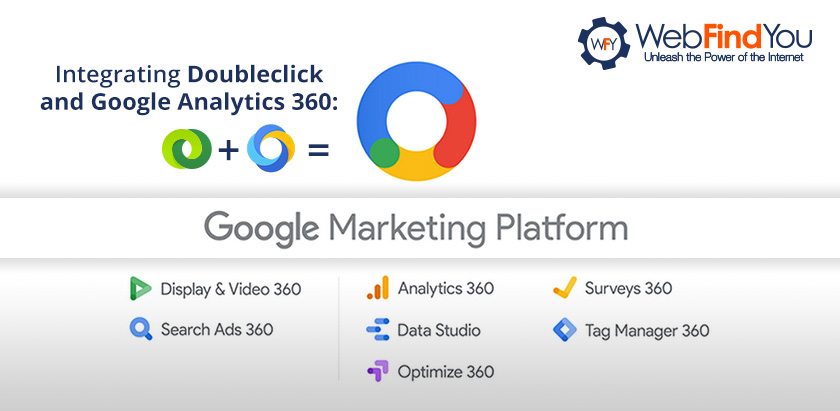 Unifying Doubleclick and Google Analytics 360: Google Marketing Platform
In the face of all the excellent results that many companies got after using the Doubleclick and Google Analytics 360 package in their marketing strategies, Google made the decision to simplify the process and turn said apps into one powerful marketing platform, integrating an array of very useful tools for businesses that will allow them to plan, measure, and optimize the user's experience from a single place.
As a part of the Google Marketing Platform, Ramaswamy announced the implementation of other tools like Display & Video 360, Search Ads 360, Analytics 360, Data Studio, Optimize 360, Surveys 360, Tag Manager 360, among many others, all of which include the needed elements for agencies, companies, or marketing personnel to measure and craft campaigns in a comfortable manner from one single platform.
Sridhar stated that these updates will be thoroughly explained around mid-July through his Google Live platform; moreover, they are scheduled to be released immediately.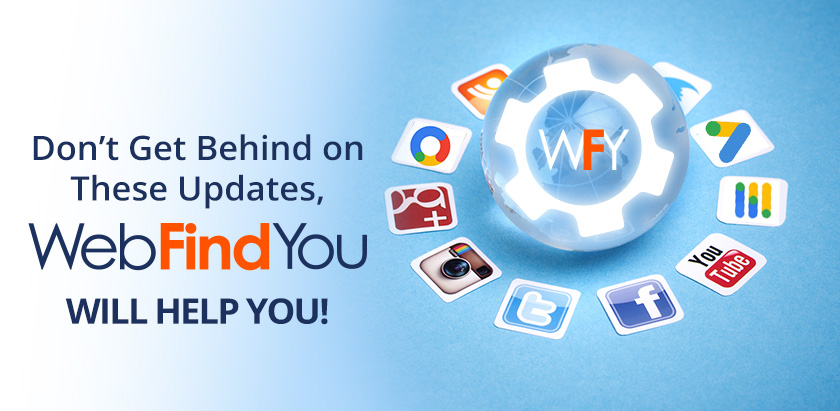 Don't Stay Behind on These Updates, WebFindYou Will Help You
We know that Google loves innovation and it will always be looking for ways to optimize the apps, tools or functions to improve the experience for both users and clients; so you, as a growing business, must keep up with these updates and make the most of them to maximize the results of your strategy.
However, not everyone has the time to keep up with all these changes, do they? This is why WebFindYou was created. Our purpose is simplify the implementation of true digital marketing via our unique All-In-One Digital Marketing Technology in an effort to provide our clients with the best and most extensive support. Likewise, if you are using or want to start using these new apps from the constantly changing giant that is Google, and if you require support from experts in the area, you can contact us by filling out the
contact form
below. You can also call
1-866-SEO-WEBS (736-9327)
. We will be happy to attend to your needs!
If you found this article helpful then let us know in the comments section below. Likewise, feel free to share it using the share options below. Want us to cover another topic of your interest pertaining to digital marketing? If so, then like us and follow us on social media, and post to any of our social media profiles the topic you'd like us to discuss:
Facebook WebFindYou
,
Instagram @WebFindYou
and
Twitter @WebFindYou
.