Instagram Hides Number of 'Likes'
min read
July 25, 2019
Instagram is an app that came onto the scene in October of 2010. The app was designed to be a new form of social media that put its focus on the visual rather than text-based communication. It wasn't long before Instagram grew to become the sixth most popular social platform in the world. With Instagram, users could quickly capture the moments of their lives and upload them to share with the world. It was the first social media to put such an emphasis on this visual approach to communication, and to this day it is still one of the best ways to share the moments of your life with photos. It wasn't long before celebrities and brands discovered the power of using Instagram for promotion.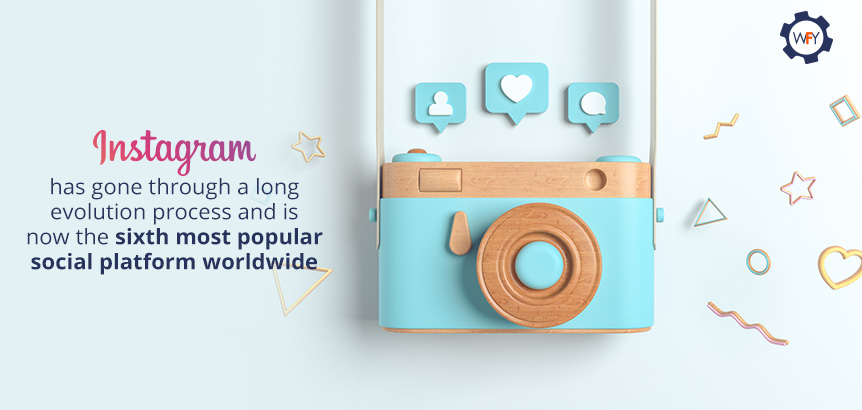 Another social media giant, Facebook, purchased Instagram in 2012. Even though Instagram wasn't generating significant income at the time Facebook purchased it, the company is now worth 100 billion dollars. Clearly there was potential there and Facebook recognized that potential. Facebook put the app through a series of changes, tweaking the platform to make it the marketing tool it currently is. Today, Instagram is considered one of the best ways for companies to engage with consumers in a meaningful way.
How Effective Is Instagram as a Marketing Tool?
According to a Statista report entitled
Number of Monthly Active Instagram Users
, there were more than 100 million active users on Instagram in 2018, with that number expected to be near 111 million in 2019. That's a lot of potential customers, which makes using Instagram an essential part of your brand development and customer acquisition.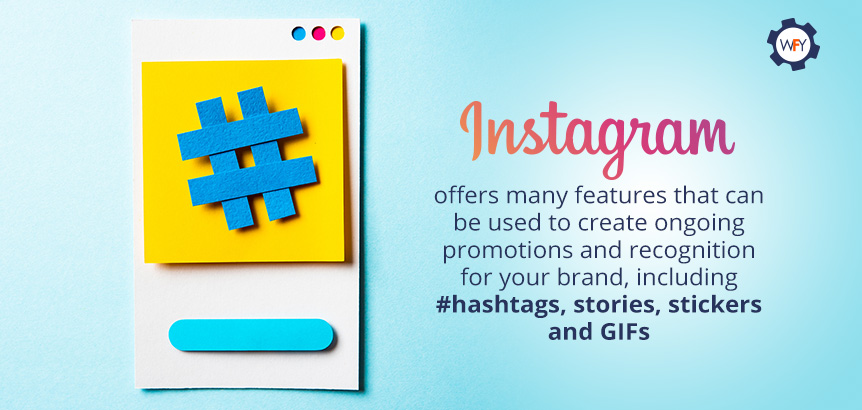 There's more, though. Instagram offers many features that can be used to create ongoing promotions and recognition for your brand, including #hashtags, stories, a large number of influencers, the introduction of promotional posts in 2015, IGTV, surveys, question stickers, and GIFs. All of these elements give brands a way to interact with consumers in a way that engages and entertains while drawing consumers their way.
According to the Retail Touchpoints article entitled
72% of Users Make Purchase Decisions Based on Instagram Content
, the platform has more influence on consumers than Snapchat (1%), Twitter (3%), Pinterest (22%), and Facebook (23%). This is huge information for businesses that want to make the most of social media for their marketing.
The Instagram "Hidden Likes" Controversy
Everybody knows what a "like" is. Facebook is a big one for "likes." This is how we let a poster know we like what they have posted. The more likes a post gets, the more popular it is. That's the way social media works, right? Well, recently Instagram began testing the concept of keeping "likes" hidden from the public, which has stirred up a big controversy. While users themselves can see the likes on their posts, the general public can't. For users, this is no good. We want people to see how many likes we have. We want people to see how popular we are. For brands, it's important that others see how much the brand is liked by others, right?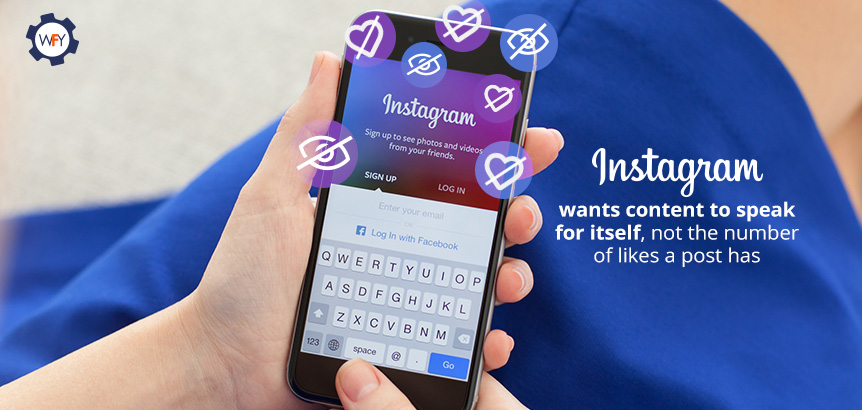 That is exactly what Facebook and Instagram are trying to change with this particular test. The basic idea is to let the content speak for itself, not the number of likes a post has. The test sets out to prove or disprove the "crowd mentality" theory. Do consumers like something because they see that others are liking it or are they making the decision themselves? With Instagram, since the likes are hidden, any likes a post generates will come from consumers who are focusing specifically on the content. While the average user on Instagram may not see the value of this at all, it can work to the benefit of brands who are looking for a more accurate overview of how their content is appealing to consumers or not appealing to them. Any engagement they receive can be seen as based solely on what they are viewing as opposed to likes that may have been given simply by those who are going along with the crowd.
The results of this test have not yet been concluded and are still being tested, but for companies who want to make the most of the platform, the approach is simple: create good content that engages consumers and inspires them to come to your brand based on the content you're producing, not what others think of the content you're producing. Hidden likes put the focus back on the content itself rather than on popularity as indicated by how many likes a post gets. This is a plus. Likes really aren't a true measure of how well your brand is doing anyway. It's the conversions that matter, and if those likes aren't translating into conversions, they're nothing more than "likes."
Let WebFindYou Put You on the Road to Success
There's always something changing when it comes to digital marketing and staying ahead in the competitive world of doing business online. Whether it's Instagram hiding likes or Google making changes that can affect the way your company ranks in the SERPs, companies today are always challenged to stay on top of digital marketing. At WebFindYou, we know how important, yet difficult, it is to keep up with everything going on in the digital world. We understand how important it is to have a digital marketing platform capable of doing everything digital while responding to the latest Google changes and marketing trends, which is why WebFindYou was created in 2009, and why we have been consistently enhancing our technology ever since. By using the WebFindYou technology, you can be sure your website and digital marketing are always be in line with Google's changes and the latest marketing trends because either the WebFindYou technology will auto-update to manage these changes for you or you will be notified of changes that need to be made with simple step by step text and video guides for you, your internal team, your marketing agency, or someone you contracted from the WebFindYou Marketplace.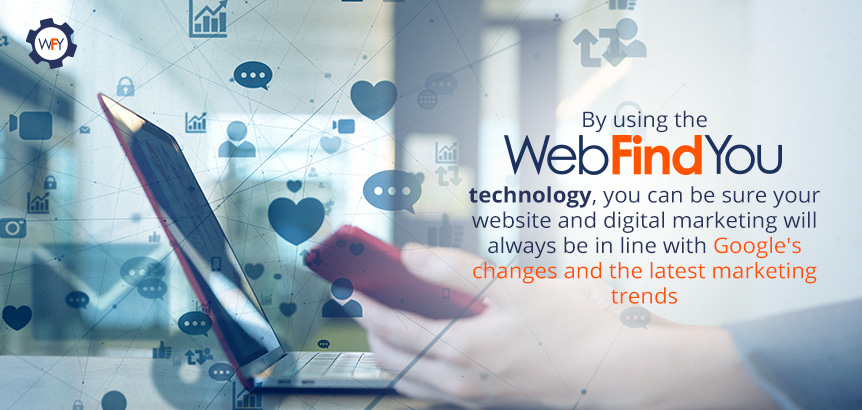 At WebFindYou, we provide everything you need to implement true digital marketing. The WebFindYou All-in-One Digital Marketing Technology is the first and only way to make sure your company's marketing meets the demands of the digital age. Everything you need means just that – EVERYTHING. Our platform comes with an SEO web design featuring true responsive technology, PPC optimization, SEO e-commerce, social media marketing, email marketing, CRM, reputation management, short URL, chat, promotion management, marketing, sales, ROI, ranking reports, tracking technology, and much more. As you can see, we provide all the essential components necessary for success in today's online world, but the most important part is, all of this is included in one integrated package that allows you to cohesively implement and manage true digital marketing, all with less hassle, reduced costs, and increased revenue. This means you can't beat WebFindYou's All-in-One Digital Marketing Technology if you want to stay ahead today.
WebFindYou is the only company world-wide offering this tremendous time-savings and less-complicated value. We are the only All-in-One Digital Marketing Technology that exists, offering everything you need to implement a complete digital marketing solution. If you are not using WebFindYou for your business, we suggest you follow our
Latest News
and
Blogs
,
subscribe to our newsletter
, and follow us on social media to be informed of the important issues affecting digital marketing and how WebFindYou continues to make them less complicated, with lower costs and greater revenues.
Simply follow these easy to follow steps to get started:
You'll receive an email to access the WebFindYou platform for your website.
Follow the very easy to follow videos to implement WebFindYou for your business.
For questions, please call us at 1-866-SEO-WEBS (736-9327), fill out our contact form, subscribe to our newsletter or follow us on social media to stay informed of everything WebFindYou including webinars and live speaking events.
If you found this article helpful then let us know in the comments section below. Likewise, feel free to share it using the share options below. Want us to cover another topic of your interest pertaining to digital marketing? If so, then like us and follow us on social media, and post to any of our social media profiles the topic you'd like us to discuss:
Facebook WebFindYou
,
Instagram @WebFindYou
and
Twitter @WebFindYou
.