Outbound Marketing and Inbound Marketing (What are the Differences?)
min read
June 06, 2019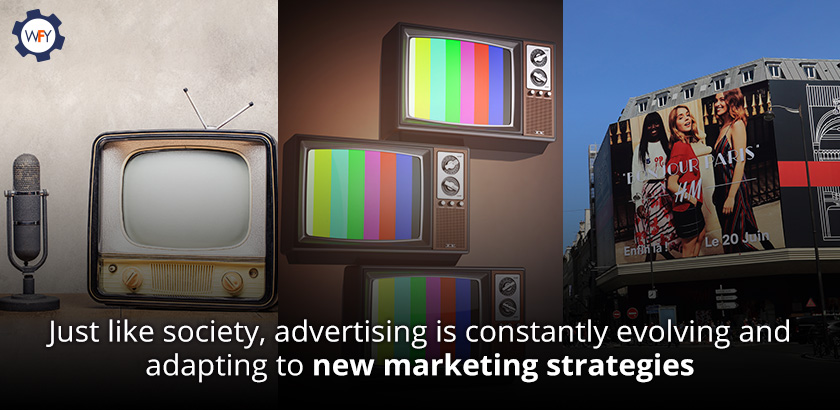 A few years ago, marketing experts referred to traditional media as the industry's "Holy Grail."It was considered the most effective source of sales and an ideal way to reach new customers. Newspapers, magazines, correspondence, TV, and radio were the primary resources used by brands to introduce and promote their products/services, hoping for the best results in their campaigns. We can't deny the success achieved by many of these brands using traditional advertising, but many changes have happened since these methods were the standard, and there's no way to avoid using new methods as they arise, especially when society is also in a state of constant evolution. For a business to stay afloat, it has to adjust its marketing strategies to better suit new tastes, trends, innovations, and technological breakthroughs.
For example, shortly after traditional marketing cemented itself as the most popular marketing method, the introduction of technology (the Internet) allowed the discovery of new ways to reach the audience in terms of sales; email, banner ads, and those famous pop-up pages were some of the pieces that comprised the new type of traditional marketing —one that leaned more toward a digital audience. The list of new marketing concepts continued to grow as technology and all its innovations introduced new opportunities, tools, and resources, all of which presented advantages for both marketers and companies striving to create the ideal marketing campaign to increase sales, traffic, popularity, and reach.
Digital Marketing; the Current Trend to Make Sales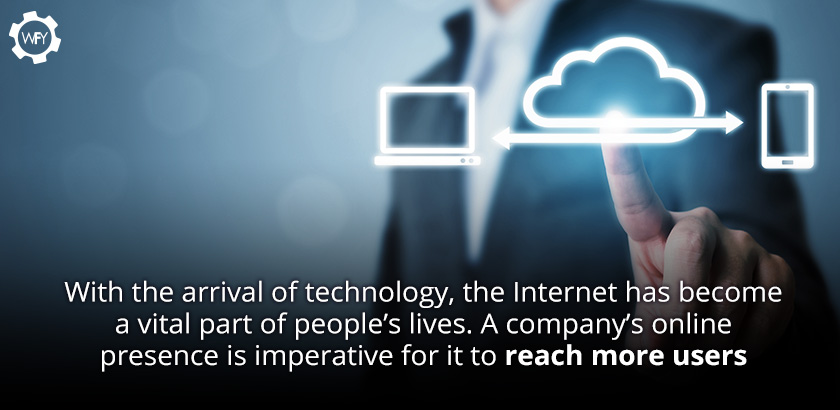 Now that the Internet is such a vital part of people's lives, businesses have grown aware of the importance of an online presence to increase their influence. Whether with the creation of a website or the online promotion of your physical store, digital marketing must be an ally throughout the whole process. The problem comes with choosing a marketing strategy to implement in order to attract our target audience.
Those who decide to boost their websites and become part of the digital marketing world usually get confused during this stage of the process. There are different types of marketing that need to be applied on the Internet, which can be a disconcerting fact for those still getting familiar with the topic. In essence, there are two important terms that stand out when we discuss digital marketing: outbound or inbound?
Today, we will focus on making a clear distinction between outbound marketing and inbound marketing. These are two opposing concepts, but at the end of the day, the goal is the same—to attract more customers and to translate those customers into future sales.
What are the Differences between Outbound Marketing and Inbound Marketing?
Outbound Marketing
Let's start with the oldest of the pair, outbound marketing.
Outbound marketing is a type of marketing known by just about everybody, even by those who aren't overly familiar with marketing. This type of marketing takes an aggressive approach to reaching customer and making sales. It's generally linked to traditional advertising: radio slots, TV commercials, mail delivered to the client's mailbox, and even promotional phone calls.

In short, outbound marketing represents the more traditional marketing method. It's online counterpart is not very different when it comes to the ways in which the product is promoted: emails, banner ads, and pop-up windows meant to surprise the users when they least expect it. Some of these tactics can easily be seen as a disruption and can annoy potential customers, but the goal is to sell the product.

Some of the traits of outbound marketing are:



Not focused on selling a product or service.

The audience receives an impersonal message, which means no interest in segmenting the audience or defining a target.

There is no company-customer interaction because the message is delivered unilaterally.

There's no way to measure the results of a campaign.

A big budget is required in order to implement outbound marketing and afford the costs of radio, TV, magazines, and any other medium needed to spread an ad.

Inbound Marketing
Unlike outbound marketing, inbound marketing goes for the least intrusive way to reach the customer. This is done with content marketing, as well as with the inclusion of tools, resources, and relevant articles to attract users to a sale. If possible, it aims to create a bond with users so they become returning customers. This stengthens customer loyalty in the process.

This is the most popular digital marketing strategy for online businesses because it has proven to be an effective tool where the users' needs go above the goal of making sales. At the very least, it disguises the selling process to treat potential customers with an experience that is pleasant, informative, and rewarding enough to indirectly lead their attention to the product or service you're selling.

Some of the traits of outbound marketing are:



Users' needs take priority over the sale of a product or service. The main focus rests on attracting the target audience.
It's executed in a more organized manner than outbound marketing. It takes its time defining the target audience, their preferences, their needs, their interests, hobbies, and it ends with delivering appropriate content.

Follows the motto: "Attract, convert, close, and delight".
Interactive communication between customer and company, thanks to the resources used to share the message (social media, blogs, videos, live streaming, etc.)
It's possible to measure the results of a campaign.
Inbound marketing doesn't require as big a budget as outbound marketing, making it more accessible for those businesses lacking money to apply their digital marketing efforts.
Which is the Best Option for Digital Marketing?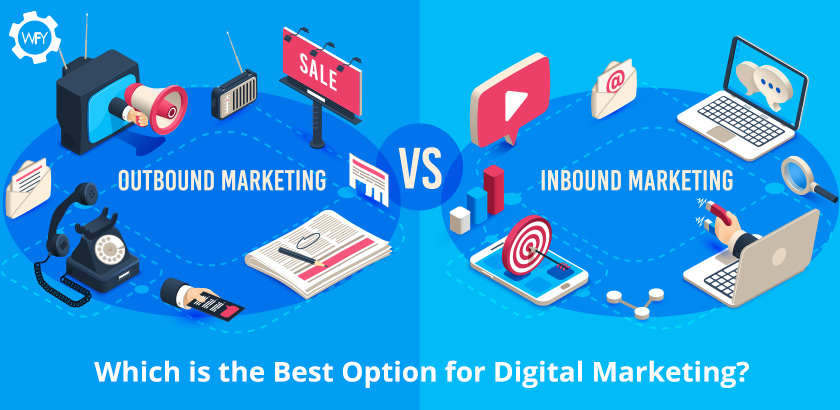 After looking at the methods behind each of these terms, we can clearly tell that inbound marketing and outbound marketing are two vastly different marketing techniques. While outbound marketing tries to hit users from every angle with their product, inbound marketing uses interactive content to provide information about the product's advantages, applying text and/or visuals to arouse user curiosity about the product.
These are the main differences between these two concepts and what you should consider before making a choice for your digital marketing campaign. In today's world, online users are very demanding; they have evolved to become smart consumers, so they are careful about their online shopping decisions. According to a survey conducted by The Economist Group,
71% of buyers feel disconnected to content that resembles a sales pitch
.
This why it's so important to be cautious when approaching these smart consumers if you want a positive response. Outbound marketing is not the kind of method that allows this level of subtlety, whereas inbound marketing offers a nice experience for users and company alike. It's a careful process where you get to thoroughly know your users and provide valuable content to satisfy their needs.
Do You Want to Implement Inbound Marketing? WebFindYou's Technology Helps You Accomplish It!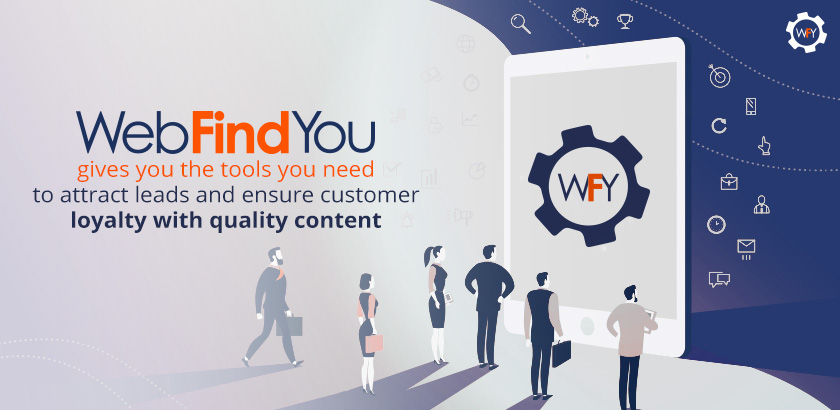 WebFindYou is the first and only All-In-One Digital Marketing Technology created to be the digital marketing solution for online businesses. It integrates more than 20 essential digital marketing tools (like SEO, email marketing, social media management, content marketing, CMS, etc.) to execute successful digital marketing campaigns with less hassle, reduced costs, and increased revenues.
Since our technology includes 20+ tools designed to execute true digital marketing, you'll get the opportunity to maximize your inbound marketing campaign at a lower cost. We know that
92% of the market doesn't have the budget to pay for true digital marketing
, so our All-In-One software is a way for all these companies to craft a successful digital marketing campaign with the tools needed to attract quality leads and ensure customer loyalty.
You can personalize your content marketing, email marketing, SEO, and social media marketing strategy. Our technology gives you all the tools and reports you need to understand how your digital marketing tactics are performing on every level.
Do you want to know more about our technology? For more information about everything we offer, go to our
All-In-One
page and you'll find detailed descriptions of all our digital marketing tools. Also, if you want to contact us, you can call
1-866-SEO-WEBS (736-9327)
or fill the
contact form
in our website. We will be happy to assist you!
If you found this article helpful then let us know in the comments section below. Likewise, feel free to share it using the share options below. Want us to cover another topic of your interest pertaining to digital marketing? If so, then like us and follow us on social media, and post to any of our social media profiles the topic you'd like us to discuss:
Facebook WebFindYou
,
Instagram @WebFindYou
and
Twitter @WebFindYou
.