The Phygital Experience: Integration of the Online and Offline World
min read
January 09, 2020
These days a huge emphasis is put on being online to survive as a business in the digital age. This could leave the impression that physical locations of a business don't matter and that success can only be achieved if you are an online business. This couldn't be further from the truth. You can, in fact, have a business that is based primarily in the offline world (i.e. brick and mortar stores) and have great success, but at some point, the physical existence of your business needs to have an online existence for the best chance of success in today's competitive market. There's a word that has come to describe the combination of both worlds. It's "phygital." The word is an obvious combination of the words "physical" and "digital."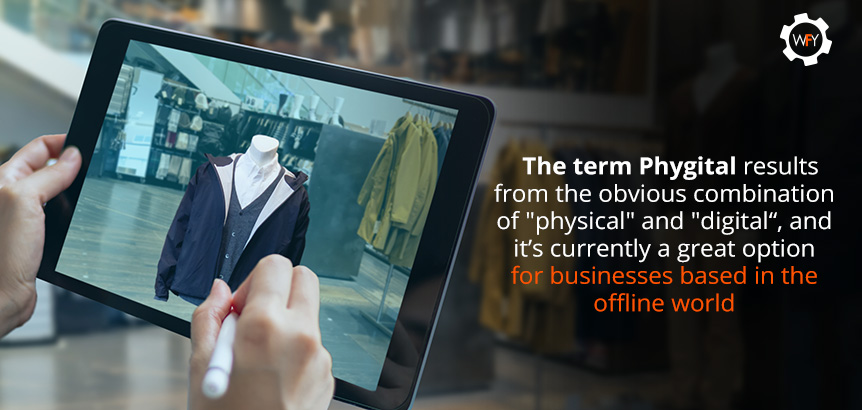 Why Is Phygital Marketing So Important Today?
Offline experiences combined with digital experiences in marketing gives consumers the best possible experience. This is absolutely essential to the survival of brick and mortar retail outlets who have struggled in the last decade or so to compete with the world of e-commerce. The main reason is because many consumers these days prefer to make their purchases online. Even if they are visiting brick and mortar outlets, most consumers still go online when it's time to buy. Even Amazon, a leader in online sales, has embraced this concept, going in the opposite direction. Amazon Go stores are physical locations where customers go to shop without cashiers, cash registers or even checkout lines. The stores use computer vision, deep-learning algorithms, and sensor fusion technologies that allow customers to enter a store, check in with their smart phones, and walk out with whatever they want, with payments being made automatically through Amazon. The benefits of such an operation is that it is time saving and offers consumers an improved shopping experience in a physical location. The primary goal of the phygital experience is to combine the online and offline world in such a way that it offers a better experience for consumers, and the Amazon Go experience seems to do just that.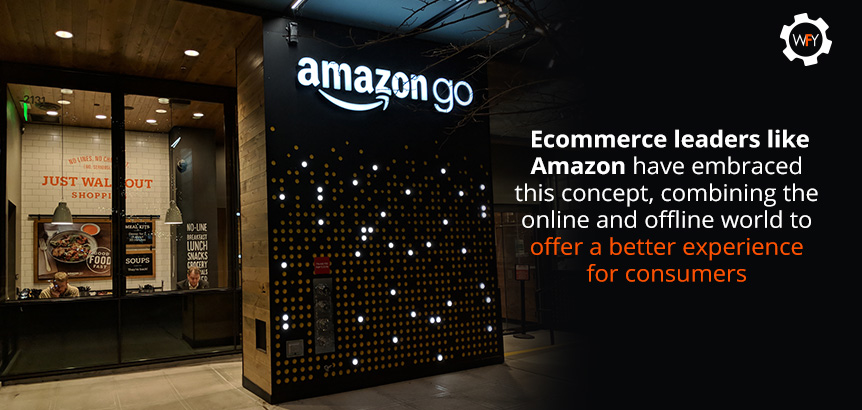 Finding ways to Implement Phygital Marketing
While it's always been understood, at least by those companies who are successful, that digital marketing is essential these days to the survival of your business, the concept of phygital marketing is still a relatively new concept. Many companies are still finding ways to bring the physical and digital worlds together. Nike, for instance, has taken to using demographics data to open brick and mortar stores that cater to specific demographics. This is a clever way to ensure the company is catering to the needs of customers in specific locations, which results in a better customer experience and better revenue for the company. By catering to a specific demographic, a physical location can be maximized with product that sells as opposed to product that can't be moved. This is a more efficient way to make the most of a physical location.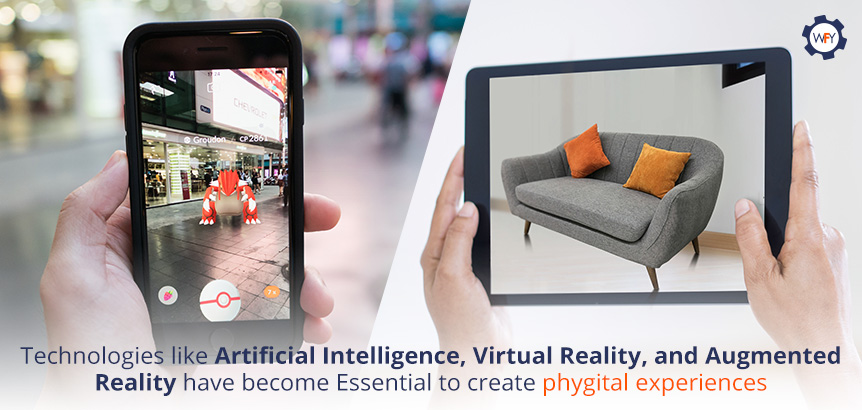 Technologies like Artificial Intelligence (AR), Virtual Reality (VR), and Augmented Reality (AR) have become some of the leading technologies used to create phygital experiences that appeal to consumers. Many of us know what virtual reality is but not augmented reality. Have you heard of the game Pokemon Go? This is augmented reality in action. Pokemon go is an AR game that, according to a Statista report entitled
Pokemon Go Global Android Apple Users
had 379 million users between 2016 and 2019. With this app installed, users wander around trying to capture Pokemons in their real world environment. Imagine putting this to use from a retail standpoint.
Live chat is a forerunner of the phygital experience and still a part of the overall experience, with many consumers preferring to speak to live customer service reps. According to an e-Marketer article entitled
Chatbots May Ease Consumers Customer Service Concerns
, 62% of consumers would state "they liked email and messenger chatbots that collect information and get the right support agent," while 75.9% say "chat-based messaging would be a preferred means to contact customer service if they knew they would get an immediate response."
Location-specific push notifications are another way the physical and digital worlds are colliding. The technology is pretty neat. Locations-specific push notifications allow businesses to target consumers based on their specific location. Push notifications are activated by working with Bluetooth beacons installed in a physical store. These beacons track mobile users and send out push notifications when a user is near a specific store. These notifications could be anything from discounts to reminders that you have visited the store before. This is a pretty powerful example of the phygital experience.
Digital Marketing is Key
As we mentioned earlier, phygital marketing is still in its infancy but growing rapidly because of all the new technologies popping up. It can only grow in importance from here, but one thing that hasn't changed is the importance of your digital marketing efforts. In order to be a part of the phygital marketing movement, or even if you are strictly online, you must have a strong digital presence. There are varying elements of what people understand to be digital marketing. For some companies, having a great-looking website with e-commerce capabilities is their understanding of an online presence. Others understand the importance of incorporating social media, email marketing, and PPC. All of these things are important, but they are only a few pieces of what is a very large puzzle.
WebFindYou has addressed all of these needs and many others to create what we call All-in-One Digital Marketing Technology. With our technology, we provide everything you need to implement true digital marketing. The WebFindYou All-in-One Digital Marketing Technology is the first and only way to ensure your company's marketing meets the demands of the digital age because we provide all the essential components necessary for success in today's online world. A user-friendly SEO optimized website with responsive technology, SEO e-commerce, social media marketing, email marketing, Customer Relationship Management (CRM), reputation management, chat, and tracking technology are just some of what you get with WebFindYou All-in-One Digital Marketing Technology. You also get extensive marketing, sales, ROI, and ranking reports, and because everything is integrated into one technology, all of it works together seamlessly. This means you always know what's happening with your digital marketing efforts. All of this comes with less hassle, reduced costs, and increased revenues.
There's simply no better way to implement true digital marketing than with the WebFindYou technology. We are the only company world-wide offering this tremendous time-savings and less-complicated value. We are the only All-in-One Digital Marketing Technology available that offers everything you need to implement a complete digital marketing solution.
If you are not using WebFindYou for your business, we suggest you follow our
Latest News
and
Blogs
,
subscribe to our newsletter
, and follow us on social media to be informed of the important issues affecting digital marketing and how WebFindYou continues to make them less complicated, with lower costs and greater revenues.
Simply follow these easy to follow steps to get started:
You'll receive an email to access the WebFindYou platform for your website.
Follow the very easy to follow videos to implement WebFindYou for your business.
For questions, please call us at 1-866-SEO-WEBS (736-9327), fill out our contact form, subscribe to our newsletter or follow us on social media to stay informed of everything WebFindYou including webinars and live speaking events.
If you found this article helpful then let us know in the comments section below. Likewise, feel free to share it using the share options below. Want us to cover another topic of your interest pertaining to digital marketing? If so, then like us and follow us on social media, and post to any of our social media profiles the topic you'd like us to discuss:
Facebook WebFindYou
,
Instagram @WebFindYou
and
Twitter @WebFindYou
.