The Success of Memes and their Role in a Digital Marketing Strategy
January 22, 2019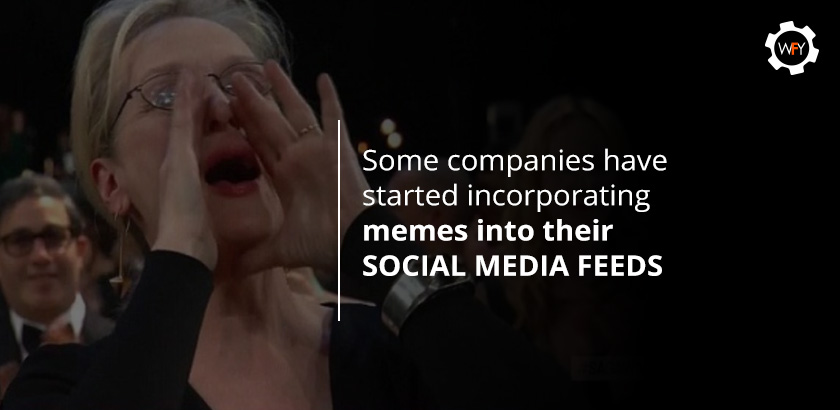 With the 21st century, humorous pieces that were initially created to entertain audiences wound up becoming an important part of the Internet's history. Nowadays, a good meme can be a simple photo or a line of text, as long as it conveys emotions and scenarios that are relatable to a great number of people. Memes charm audiences with content that's catchy, straightforward, and unforgettable in its ingenuity.
Younger audiences (15-35 years of age) are the main demographic for memes. Despite this, memes have persisted on the Internet and usually generate favorable reactions with people of all ages and social backgrounds, even if some references are overlooked by certain parts of the public. They have the potential to reach any user on the Internet using a single picture or a short video that portrays a myriad of habits, ideas, and/or pop culture references.
Thanks to their influence on the public, memes have become a part of what's known as viral marketing: a form of marketing that reaches the audience with content spread via word-of-mouth and social media. In light of the advantages offered by memes to spread information quickly and draw certain age groups, companies have started studying their influence in order to create content that is powerful enough to go viral.
Some businesses have progressively started incorporating memes into their social media feeds, while others create entire campaigns surrounding the reinvention of a meme that's popular at the time. Either way, the examples found on the Internet serve as case studies to assess the results of including memes in a digital marketing campaign.
A Brief History of Memes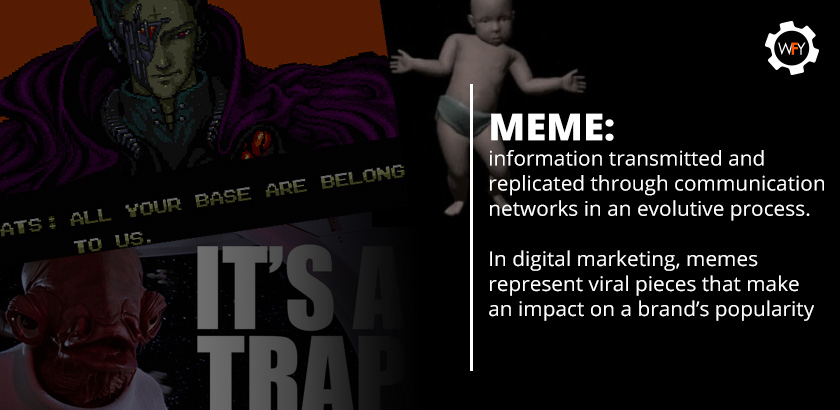 In a term originally coined by Richard Dawkins in 1976, memes are defined as information transmitted and replicated through communication networks in an evolutive process akin to biological genes.
While the study of memes had spent almost two decades in development, the combination of technical and cultural circumstances that took place during the late 90's was what ultimately paved the way for memes to become what they are today, with the reinventions of melodies, quotes, movie scenes, etc.
Some of the first memes that went viral and became Internet sensations between 1998 and 2000 were
All your base are belong to us
(from the mistranslation during the opening scene of the Japanese arcade game
Zero Wing
),
The Dancing Baby
(from the short video of a 3D baby dancing to the song
"Hooked on a Feeling"
), and
One does not simply walk into Mordor
(a quote from a scene in the film
Lord of the Rings: The Fellowship of the Ring
); the latter is still a common sight on social media platforms to this day.
After the first humorous images spread on the Internet, the cultural phenomenon of memes started evolving at a more rapid pace, taking different appearances and showing up on different online spaces. With this, memes started being placed in subcategories, depending on their formats and purposes, with many examples that serve as more than brief forms of entertainment.
Nowadays, memes are regularly used as part of different online projects, with varying levels of success. There've been many instances where their popularity goes beyond the Internet. We see memes on magazines, TV sketches, etc. As such, it's no surprise that they've found a place in digital marketing, especially when we consider the impact a viral image/video can make on a brand's popularity.
Memes as Effective Digital Marketing Tools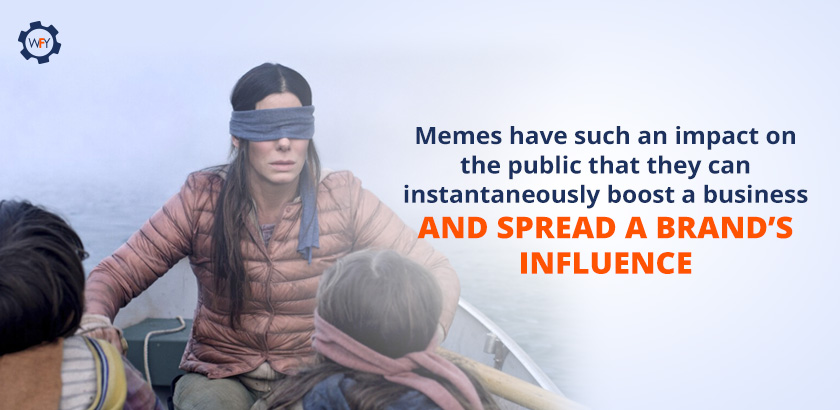 Twitter, Instagram, and Snapchat are the main platforms used by businesses to launch their meme marketing. The features implemented in these platforms favor visual content, helping spread memes very quickly to millions of users. According to the Pew Research Center,
these three platforms are greatly preferred by Americans between 18 and 24 years of age, with Snapchat being used by 78% of young adults
. In light of this, it's no surprise that many brands have started using memes to improve their online presence and grab the attention of younger audiences.
As reviewed by
Entrepreneur
, a recent example of the power of memes came from the
"Bird Box challenge"
and other related trends borne of Bird Box, a Netflix feature film that caused a social media phenomenon shortly after the film was released. This resulted in millions of streams on the Netflix platform despite the poor critical reception originally garnered by the movie.
Memes have such an impact on the public that they can instantaneously boost a business and spread a brand's influence. Like in the previous example, a brand's digital marketing strategies can coincidentally result in memes that drive people to their websites. Companies, however, can also take advantage of a meme's popularity to create a strategy around it. Instances of this are provided by Denny's and Grammarly, two brands that cater to different audiences with equally distinct approaches, both of which managed to make the best of memes popular at the time.
In 2017,
Denny's recreation of the Zoom in meme
seamlessly complemented the brand's established social media persona. The social media accounts created for the restaurant chain are widely popular for their slang-based wittiness and the informality of their interactions with users. The timely addition of this meme reached a new peak in retweets and likes and reaffirmed the audience's appreciation for the brand.
Meanwhile, the writing app
Grammarly
, after being the target of memes for some of its social media content, started integrating writing tips, motivational content, and funny memes to support the friendly concept that's become signature for its platform. This tactic managed to increase the app's popularity among existing followers while maintaining its relevance in the minds of Internet users despite their particular opinions about the app itself.
As evidenced by these cases, companies can take a meme and adapt its content to highlight a particular product/service provided by them. This may seem like an easy process compared to other marketing strategies, especially when we consider the simplicity of memes and how it relates to their actual success. However, there are important details to consider before trying this tactic: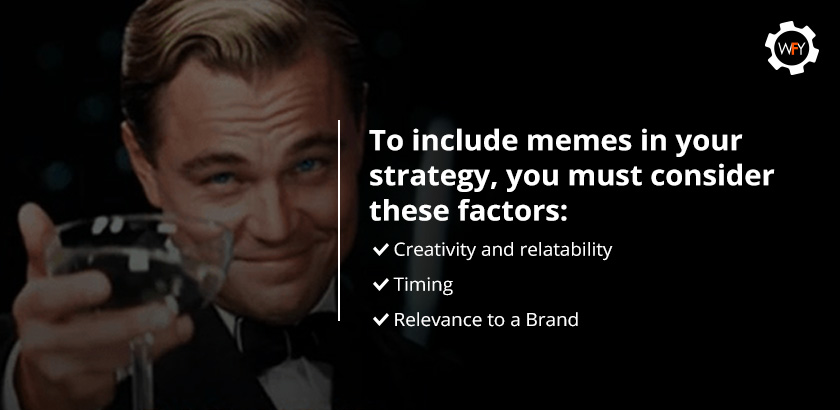 Creativity and relatability: We've already talked about the importance of relatability for the success of memes. If a meme doesn't reference a situation that users are familiar with, it won't resonate with them. If it includes text or voice-over commentary, the message itself must also be simple and natural enough to reach users. If it isn't, the resulting product will look forced and the audience's response will be the opposite of what you expect.


Timing: Some memes have short-lived popularity. This tends to happen when they work around a particular event that's not acknowledged by the population at large. There are known exceptions to this rule, but with the constant proliferation of new memes, novelty is the surest way to attract an audience. It's important to track a meme's relevance and overall popularity before replicating it on your social media platforms.


Relevance to a Brand: At the end of the day, a viral marketing campaign must represent the company in some way. A quick search of examples of meme marketing will show a variety of brands that have used memes in different ways and according to their marketing goals. Gucci undertook the #TWFGucci campaign in the same way Moz (formerly SEOmoz) used memes to announce its series B round of VC founding. The memes used for these campaigns were not chosen at random, even then the campaigns generated mixed responses from the public.

A meme must match the identity you've set for your brand. If it does, it will show the advantages of your services while getting closer to the audience. If a meme doesn't naturally complement your company's voice, it won't generate any reaction from users and the integrity of your brand might suffer.

An alternative some companies have undertaken is the creation of memes in order to establish the content of the campaign from scratch. This requires thorough knowledge about your audience as well as about the trends gaining traction while the campaign is being implemented.
Enhance your Social Media Presence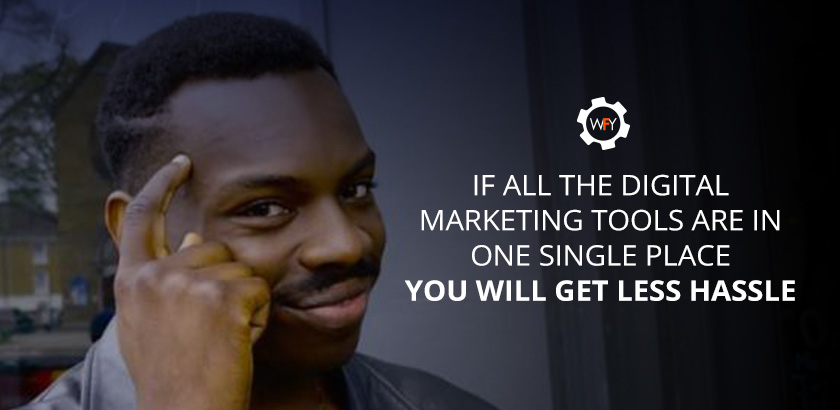 If you lack the means to implement a social media campaign that makes the best of the current online trends, WebFindYou has the solution for you. Our technology puts all the resources and digital marketing tools at your disposal to maximize your online presence, including your social media accounts.
WebFindYou's All-In-One Digital Marketing Technology provides the chance to manage all your social media accounts, customize your profiles according to your company's corporate identity, and schedule all your posts for each of your accounts in any way you want. You can develop these and other strategies related to your social media management from one single place, along with all the essential digital marketing strategies you need to establish your company's presence on the Internet and reach as many users as possible.
Our tracking technology helps you follow the responses generated by each of your social media posts, identifying the users that convert into paying customers and the posts that caused each conversion. You will be able to manage all the necessary resources for the SEO of all your social media accounts so the number of followers will grow exponentially, in less time and with a reliable technology fully supporting your digital marketing campaigns.
If you don't want to miss any information about social media, including strategies to enhance your social media marketing or trends that are popular among members of your audience, be sure to check our blog page and follow our social media accounts. Don't hesitate to contact us to learn more about the benefits provided by our technology. Call us at
1-866-SEO-WEBS (736-9327)
or fill the
contact form
and we will be happy to assist you!
If you found this article helpful then let us know in the comments section below. Likewise, feel free to share it using the share options below. Want us to cover another topic of your interest pertaining to digital marketing? If so, then like us and follow us on social media, and post to any of our social media profiles the topic you'd like us to discuss:
Facebook WebFindYou
,
Instagram @WebFindYou
and
Twitter @WebFindYou
.