What Will the New Instagram Logo Do for their Social Media Marketing?
4 min read
May 13, 2016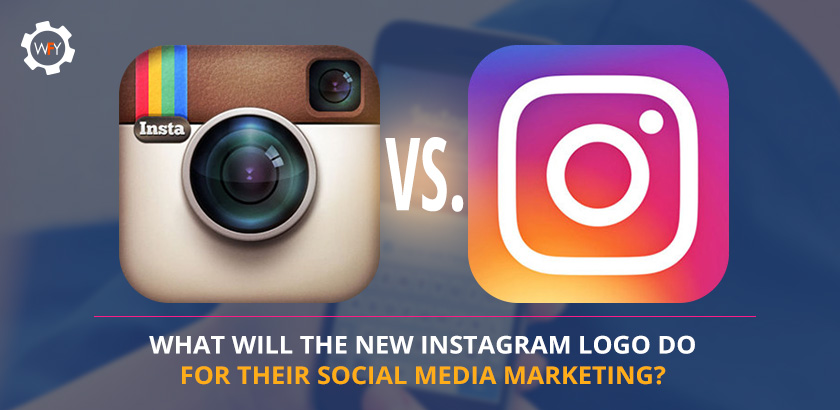 Instagram Launches Redesigned Logo: Complete Hit or Total Miss?
Five years, over 400 million users, and 40 billion+ photos shared later, Instagram has launched a new logo. A simplified, minimalistic version of its original self, Instagram's new logo has come to replace the very well-known skeuomorphic Polaroid camera that pretty much everyone loves. According to their blog, the new logo
"represents a simpler camera and the rainbow lives on in gradient form"
. The developers felt that the old logo no longer represented what the social network and its community have come to be, and decided on the change. But, what will the new logo do for Instagram's social media marketing? Of course, Instagram has already positioned itself in the mind of its consumers, but with opinion-sharing just a click away, changing a logo that everybody knows, loves, and uses every day is, to say the least, a bold move.
In case you missed it, here is a video introducing the brand new logo:
However, a change in a company's logo is not just a decision made. Behind that logo, even if it's small and simple, lies a lot of work from a lot of people. From brand understanding, to brainstorming, to color semantics, to development, to launching - time, money, and teamwork are invested in creating a successful logo, and in the era of Web 2.0, digital marketing is the primordial tool that will carry that logo through time and space so that consumers can immediately identify it with the brand. There are a few characteristics that make a logo a hit: simplicity, memorability, versatility, appropriateness, and timelessness.
When it comes to social media marketing, a logo can make or break a brand. Social media marketing is what will make your brand visible to a wider – global, if you will – audience. A successful logo can help you increase your number of shares, followers, friends, and likes. It has been established that in Social Media, perception is everything – a professional and appealing logo can make your one-person business look like a corporation and the exact opposite can happen if you have a sloppy, cheap-looking one. More importantly, it can give your current and future customers a sense of trust. According to
phschool.com
, 65% of the population are visual learners. This means a good logo is more powerful than a thousand words – it can position your brand across diverse social networks, make it memorable, and in turn, differentiate your brand from your competitors. Your logo should make your customers, followers, users, etc. feel happy to be linked to your brand. It should tell your story. That is probably what Instagram's developers had in mind when they decided to change it. They felt that the original logo no longer told their story as they expressed in their blog. Instagram's reasoning for updating the logo was,
"The Instagram community has evolved over the past five years from a place to share filtered photos to so much more — a global community of interests sharing more than 80 million photos and videos every day. Our updated look reflects how vibrant and diverse your storytelling has become"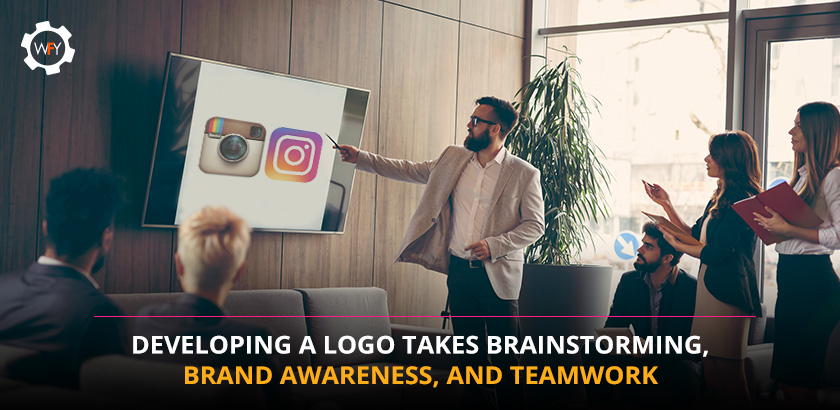 We conducted a quick poll at the office to find out how people feel about Instagram's new logo, and here are some of the answers we got:
"It looks like a shortcut for a '90s MSDOS game."
"It seems as if it was made using PowerPoint."
"If I disliked it a little more, I would be offended…it just has nothing to do with the previous logo."
"I like it. I think it goes with current graphic design trends."
"It sucks!"
"I look for it over and over again in my home screen but I can't find it."
So, more hate than love… at least in this office!
Internet reactions have been overwhelming as well. A quick YouTube search will return over 400K results: titles that go from "How Instagram accidentally changed their new logo?", to "How to make Instagram's new logo on PowerPoint". Also, there is a popular outcry of, "Instagram changed their logo…WHY?!" and the simple "New Instagram logo review". Twitter has not been quiet either. Some users call it a traumatic change, and others seem resigned to the change. It has been compared with anything from a PowerPoint template to a packet of condoms. And after a 2 day revolt, if you google #instagramlogo, your first results will still be the image of the beloved skeuomorphic Polaroid.
It seems most people feel this change was unnecessary, while others deemed it long past due, considering how mobiles' UI have changed over the course of the years and the recent design trends. The truth is that this kind of change on such a popular social network has brought clashing opinions and feelings, but it is apparent that most people hate it. This reaction is kind of expected, after all, inertia is one of the most powerful forces out there. The ability – and the necessity – to remain the same lies within all of us. That is why so many people are resistant to change, and this new logo is a big change! And so have been the public's reactions. Some people refuse to update the app just so they don't have to look at the new icon on their home screens – myself included.
Only time will tell how the community's opinions on the new logo will settle. Will frequent Instagram users end up embracing the minimalistic logo, or will they completely reject it? The polls so far are skewing the balance towards a rejection, but time heals all wounds, even the disappearance of the much-loved polaroid-like logo. But as the old advertising saying goes: "All publicity is good publicity," and the proof is in the pudding. Instagram's bold move has the internet talking about it, for better or worse.
How do you feel about this new logo change? Do you think it was a complete hit or a total miss? Share your two cents on this new logo and let us know by tagging us as @WebFindYou on all our social networks and using hashtag #instagramlogo. You can also follow us by clicking on the buttons at the top of the page to get updates and tips on digital marketing.
Sources:
Pearson Education
Instagram