What's a CRM and Why is it Important for your Business?
August 01, 2019
The tools created to simplify the management of a company (regardless of its size) must be based on methods and management systems capable of helping employees in both internal and external procedures. If not, it doesn't take much for the company to devolve into inefficiency, losses, and chaos.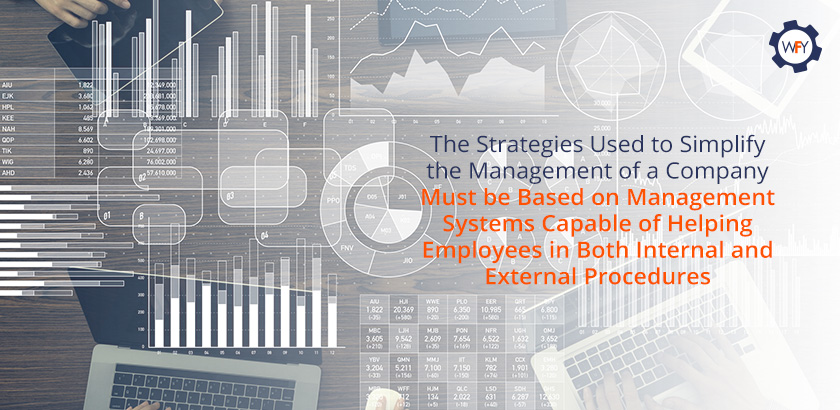 This is nothing new. These methods can be as simple as tracking your progress on a notepad, an excel worksheet, a Word document, or even a logbook. Any technique or tool used to optimize a company's internal (productivity, team meetings, task assignments) and external (sales, meetings with clients, conversion rates, target behavior) operations can be seen as a management system.
The way to manage on a corporate level has seen many changes throughout the years. Thanks to technology, the process went from being manually performed to becoming an automated system that, beyond simply keeping records, has grown into a tool that optimizes the relationship between a company and its customers.
Today we'll talk about Customer Relationship Management, better known as CRM.
What's a CRM? Why is its Implementation so Important?
Simple: CRM can be a concept, a business strategy, or a management model, as long as its main purpose is to retain customers and cement their loyalty. This definition paved the way for the creation of the CRM software and the automatization of the initial model in a program capable of managing and analyzing all the tasks related to your customers.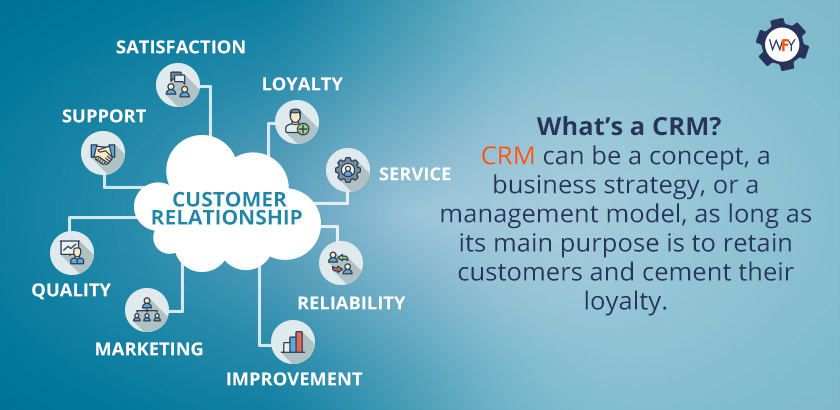 A CRM's main feature is the capacity to increase sales for a company through the analysis of all the steps/decisions made by the user while interacting with the company. This interaction can come from the company's website, its products/services, its social media profiles, and any other element created to obtain more customers.
A 2018 study by CSO Insights
showed that 48% of sales teams have used a CRM system to improve their operations. The advantages of a CRM as a storage platform and the integrated management of the relationship built with customers are some of the traits that make this possible. A CRM system gives you the ability to record all the important information in one single place, along with increased productivity and the solution to many issues taking place among employees.
Advantages of Implementing a CRM System for your Company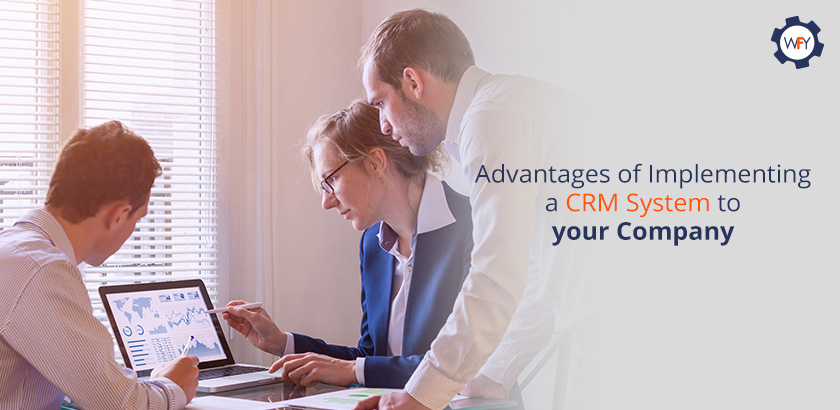 Your Customers' Information Is Stored in One Single Place
It's worth emphasizing a CRM's main purpose: to save you from wasting time while monitoring your clients' activity. You will count on a platform that automatically records any interaction you've had with them, including phone calls, meetings, inquiries, sales, emails, etc.
You Get Data and Numbers
Whether it's showing your worker's productivity levels or describing activities connected to your customers, a CRM software helps you manage and track all your operations, often in real time. For example, if you own a business and connect your brand to a CRM system, you will see the interactions taking place between your company and your potential customer. The software is capable of keeping records of each instance of a contact, including the exact moment when a user becomes a customer or purchases your product/service. All these numbers and data help you understand the behavior of your target audience, and their results can help you either develop a better strategy or maintain your current performance if you get a positive outcome.

A More Effective Organizational Structure
By keeping all the customers' information in one single place, a company's inner team can enter the platform to look for data as they track customers. There's no time wasted in having to contact a co-worker to look for specific information. The CRM software also has the possibility to appoint tasks and reminders among members of the team in charge of its management.
CRM Helps your Segmentation Efforts
CRM software lets you create different lists comprising customers who share certain needs or qualities. This way you can optimize your target segmentation and send more personalized messages to each of these users.
Customer Loyalty
Last but definitely not least, a CRM system focuses all its features on the goal of maintaining customer loyalty. The organization, the automatization, the data, and the numbers represent resources to update a company on what the customer thinks and needs. This translates into more chances for building a stable relationship with your customer.
What are the Most Popular CRM Providers in the Market?
Now that you know the power of a CRM system, we'll talk about the options currently available in the market. For those who own an online business, the most popular CRM software comes from one of these brands: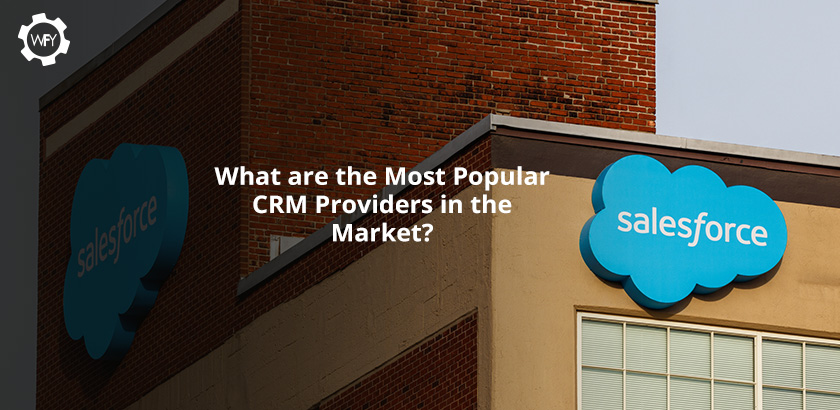 Salesforce: This well-known CRM provider offers a variety of plans and corporate management services. When it comes to a company's sales management, their Enterprise package is the most popular choice, costing $150 per month.
SugarCRM: The prices of the plans offered by this CRM service range from $40 to $150 a month, depending on the features you need in your software.
Zoho: Unlike the other providers, Zoho offers three plans, the first of them being free. However, in order to have optimal management, you need one of the advanced plans ranging from $12 to $25 per month.
Knowing this, it's important to note that you need to implement all of the necessary digital marketing strategies in order to maximize the benefits of this powerful tool. Email marketing, content marketing, social media, and SEO are just some of the strategies needed to implement what we call true digital marketing. If you follow the example of many others, you can hire different providers to implement each tool, and this will result in complications and increased costs in your monthly budget. We invite you to stop relying on older ineffective methods and to maximize the future of your business with WebFindYou.
We Simplify the Implementation of True Digital Marketing!
At WebFindYou, we determined that 92% of US companies don't have the budget to afford true digital marketing. This is why our technology helps this part of the market, not only in the implementation of CRM, but with all the pieces needed to execute true digital marketing.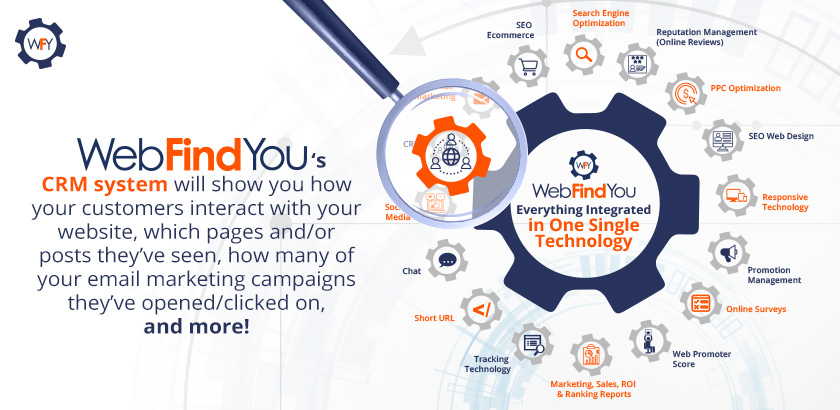 Our All-In-One Digital Marketing Technology integrates 20+ digital marketing tools in one single place, allowing you to maximize your strategy's results with less hassle, reduced costs, and increased revenues.
Soon WebFindYou's CRM system will show you how your customers interact with your website; you'll know which pages and/or posts they've seen, the number of email marketing campaigns you've sent, your interactions with users, the days and the number of times these interactions took place, and which of your digital marketing campaigns generated each interaction (SEO, PPC, Facebook, etc). These powerful resources will be accompanied by 19 more tools integrated in our technology. You'll get the full package for an incredible price.
Join the WebFindYou Technology
WebFindYou is the answer. We provide everything you need to implement true digital marketing. The WebFindYou All-in-One Digital Marketing Technology is the first and only way to ensure your company's marketing meets the demands of the digital age. We provide all the essential components necessary for success in today's online world.
WebFindYou is the only company world-wide offering this tremendous time-savings and less-complicated value. We are the only All-in-One Digital Marketing Technology that exists, offering everything you need to implement a complete digital marketing solution. If you are not using WebFindYou for your business, we suggest you follow our
Latest News
and
Blogs
, subscribe to our
newsletter
, and follow us on social media to be informed of the important issues affecting digital marketing and how WebFindYou continues to make them less complicated, with lower costs and greater revenues.
Simply follow these easy to follow steps to get started:
You'll receive an email to access the WebFindYou platform for your website.
Follow the very easy to follow videos to implement WebFindYou for your business.
For questions, please call us at 1-866-SEO-WEBS (736-9327), fill out our contact form, subscribe to our newsletter or follow us on social media to stay informed of everything WebFindYou including webinars and live speaking events.
If you found this article helpful then let us know in the comments section below. Likewise, feel free to share it using the share options below. Want us to cover another topic of your interest pertaining to digital marketing? If so, then like us and follow us on social media, and post to any of our social media profiles the topic you'd like us to discuss:
Facebook WebFindYou
,
Instagram @WebFindYou
and
Twitter @WebFindYou
.