Why Email Marketing is an Essential Resource for your Company's Digital Marketing
September 06, 2018
A big problem common with both digital marketing agencies and the marketing campaigns of some companies is the way email marketing is underestimated. This is a resource that often gets neglected, to the point that some people can't give a precise definition to it. Email marketing is essential when it comes to gaining customer trust, so let's take a look at the subject in this blog.
Email Marketing is a resource that entails sending commercial emails to customers and leads. It's a powerful tool for building a strong relationship with them that can generate more sales in the future. Don't underestimate the reach and results a solid email marketing plan can have.
More than 3 Billion People Use Email Around the World
There are consumers out there with interests that align with the products or services you provide; they are among the thousands of consumers currently connected to the Internet, and email marketing is a great opportunity to introduce your company to them. If you doubt the effectiveness of email marketing and its ability to maximize your company's results, you should know that, according to statistics released by the Huffington Post in 2017,
there are over 3 billion email users worldwide
. This number is expected to grow by 3% in 2018. Imagine how many opportunities you'd have to make a sale with any of these 3 billion potential customers if you had an optimal email marketing strategy. This is an untapped market just waiting for you.
Considering that 60% of people choose email as their preferred means of receiving promotions or updates from any company that interests them (
MarketingSherpa
), email marketing should be a vital part of your digital marketing. There is, however, a right way and a wrong way to do email marketing. Sending random emails is not an effective way to do it. A proper email campaign requires a lot of planning and strategy.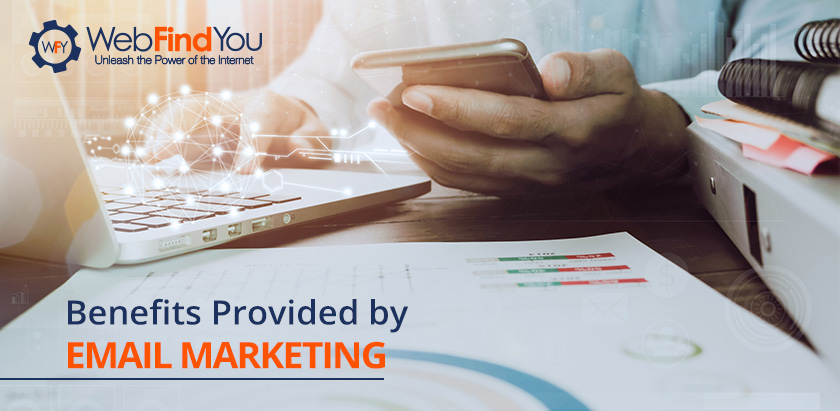 Benefits Provided by Email Marketing
When used correctly, email marketing can bring you a positive return on investment (ROI). According to a report by Email Monday completed in 2015,
one dollar invested in email marketing can generate an estimated $38 in ROI
. That's a considerable return on your investment that can't be overlooked. Other benefits of email marketing include:
Personalized messages: This allows you to reach consumers with an interest in your product or service on a personal level. People tend to focus on any email in their inbox that includes their own name. It's an effective way to make users feel like they are being personally addressed, which results in a greater success rate.
Measured results: When working with email marketing, you can measure the results of your campaigns almost instantaneously. You'll know the amount of emails that are opened, improvements of traffic within your website, increase or decrease in subscriptions, etc. This helps you keep tabs on the level of success your campaign is having. This information can allow you to consistently tailor your campaign to make it better and more effective.
Ecological value: As irrelevant as this may sound for your business, the large amount of paper used for correspondence in traditional marketing is detrimental to the environment. Email marketing reduces costs and helps the environment. It also offers the chance of sending thousands of emails in an instant, a very difficult feat for traditional marketing.
Automatization: Although email marketing currently offers a limited number of tools, the ease with which targeted emails can be sent remains an advantage. You can reach thousands of customers and potential customers with a single click. Once your email marketing campaign is in place, you can gain maximum reach with minimal input.
The Importance of Effective Email Marketing
Email marketing is a lucrative part of any business model, especially for small and medium enterprises that can benefit the most from this type of resource. In 2017, the total number of emails sent and received per day by both businesses and consumers was 269 billion. That number is expected to grow over the next four years. For this reason, it's essential you stand out from the thousands of other emails piled up in your target's inbox. This is why a well-planned email marketing campaign is so crucial.
Email marketing is no easy task.
It requires knowledge to get your audience interested in your promotion, product, or service. Some businesses make the mistake of handling their own email marketing and send large numbers of random emails that lack any kind of valuable content. Others seek marketing companies that charge a huge amount of money to handle their campaigns. According to
Statista
, email marketing expenses within the US are expected to increase from $2 billion in 2014 to $3 billion in 2019. This is why it's so important to choose a good company to help execute your email marketing strategy. To do this, you should be aware of
the email marketing providers and their respective approaches.
This information can save you money and frustration.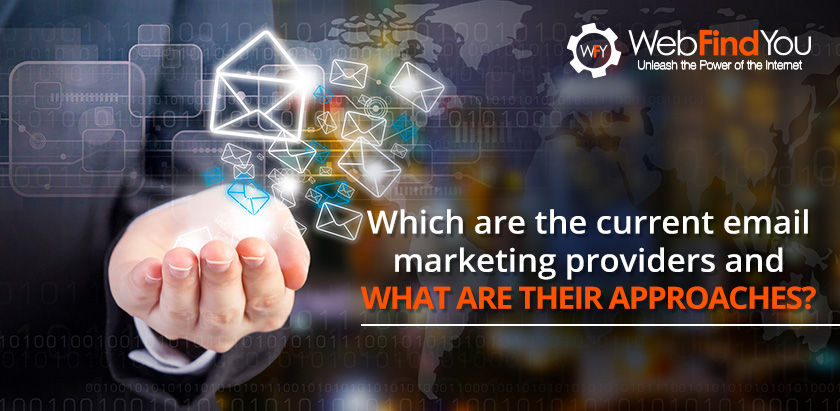 There are many providers that offer email marketing services exclusively. WPBeginner's article states that the most prominent email marketing providers within the US in 2018 are:
Constant Contact: Charges a minimum of $20 after a 60-day trial.
Drip: Offers a free starter plan that allows up to 100 subscribers. After this, their plans start at $41 per month.

CovertKit: The price range for their plans start at $29 per month.
AWeber: Offers a free 30-day trial. Their plans start at $19 per month.
GetResponse: Offers a free 30-day trial. Their plans start at $15 per month.
MailChimp: Offers a free plan allowing the client to send 12,000 emails to up to 2,000 subscribers. Their other plans start at $10 per month.
ActiveCampaign: Their plans start at $9 per month.
As you can see, the prices of these plans vary, and unfortunately, so does the effectiveness and quality of the service. Some of the plans include certain limitations, like the amount of emails sent per day. For these services, you will need to have an average annual budget between $108 and $348. This budget includes the use of the service but may increase depending upon your needs and choice of plan. This means you will need to learn how to use the service you choose, which sets your company up for complications and losses in your email marketing strategy.
Many of these email marketing services are ineffective. For example, according to HubSpot,
78% of users unsubscribe from email marketing services provided by a company because of over-mailing
. A poorly run email marketing campaign, or one that is abused, can turn potential customers away rather than attract them. That's why it is so important to understand the way an email service works and learning these companies individually can be time consuming and costly.
There is an alternative. What would you say to a technology that can guide you down the road to success, helping you develop a real email marketing campaign while integrating other digital marketing tools needed to maximize your company's results? It would be great, right? Well, the technology is here.
WebFindYou is the only All-In-One Digital Marketing Technology integrating +20 digital marketing resources into one single technology. We possess all the pieces (under the same roof) required to complete an effective digital marketing campaign. This includes the powerful resource of email marketing at no additional cost. WebFindYou is the only alternative that allows easy management of a true email marketing strategy.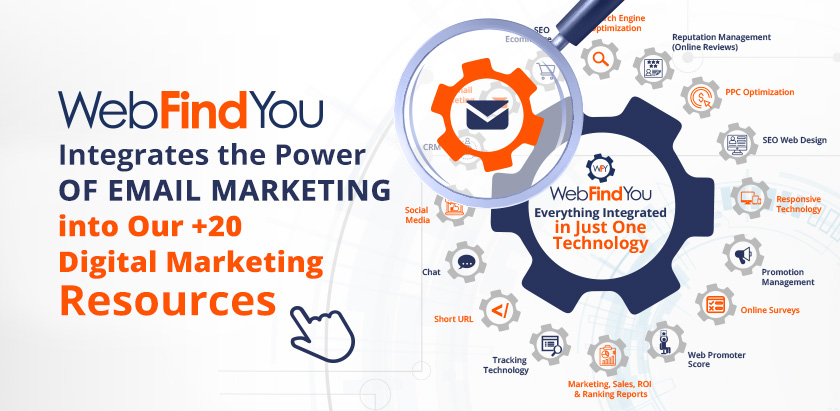 WebFindYou Integrates the Power of Email Marketing into Our Digital Marketing Resources
WebFindYou gives you the same usability and features offered by other email marketing providers, with the additional advantage of having them directly integrated into your website at no additional cost. It's a part of your perfect digital marketing strategy. In addition, WebFindYou provides more professional emails than those available with other providers, also at no additional cost. This is a crucial element in the development of your email marketing strategy, the maximization of your brand, and the general success of your digital marketing in terms of conversions and sales.
With other providers, you concern yourself with importing email lists from your website and keeping them updated before sending each email. WebFindYou will save you the effort because everyone interacting with your website (via contact form, shopping cart, newsletter) is already in our system. This means you can count on a database that is 100% reliable. This will allow you to manage your email marketing with no more than a few clicks. WebFindYou makes a powerful email marketing strategy with less hassle and an unlimited number of contacts per email. If your business works with email marketing, you really need WebFindYou to maximize your success.
WebFindYou's Email Marketing is Less Complicated and More Powerful!
Do you want to know more about the benefits WebFindYou offers for email marketing? Fill out the
contact form
or call at
1-866-SEO-WEBS (736-9327)
, and you will know how WebFindYou revolutionizes and maximizes digital marketing results. We will be happy to assist you!
If you found this article helpful then let us know in the comments section below. Likewise, feel free to share it using the share options below. Want us to cover another topic of your interest pertaining to digital marketing? If so, then like us and follow us on social media, and post to any of our social media profiles the topic you'd like us to discuss:
Facebook WebFindYou
,
Instagram @WebFindYou
and
Twitter @WebFindYou
.