Google's First Pop-Up Store Will Open in Chicago
November 26, 2018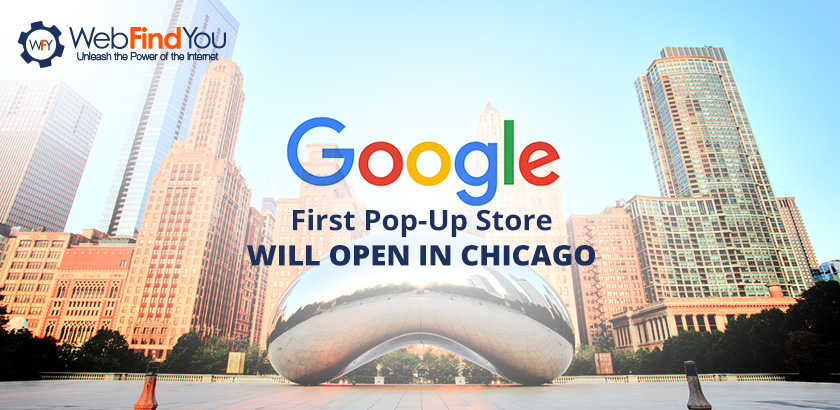 When we contemplate the Internet and the way users move among thousands and millions of websites, it's likely that Google is at the forefront of our thoughts. The digital giant has become
the world's most valuable brand
. This is well deserved given the growth it has experienced through the years. Google has met many challenges and always introduced new products and services that generally manage to earn praise from their users. This cycle of success has become routine for the company.
To be clear on the events that made Google the most popular search engine in the world, we need to step back into the history of its founders, Sergey Brin and Larry Page, all the way to their first encounter at the Stanford University in 1995. Despite an initial disagreement during a debate, these men's ambitions led them to join forces on a project that would later turn into a worldwide phenomenon.
The Birth of Google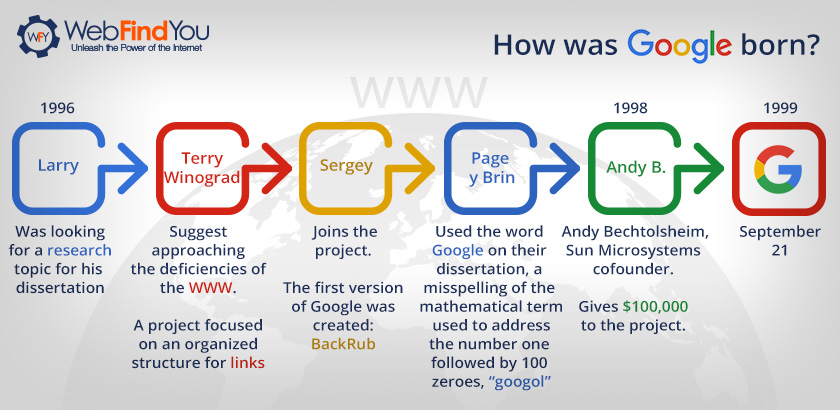 Around 1996, Larry was looking for a research topic for his dissertation, when his advisor, Terry Winograd, got him to take his studies to the deficiencies of the World Wide Web. These studies would focus on showing the importance of an organized structure for links within websites, including the need for filters to sort websites in relation to their relevance and traffic.
With this premise, Larry began a project to respond to these requirements and, shortly after, Sergey joined the research. It was then that the first version of Google was created. At that point, however, it was named BackRub and remained on Stanford University's servers until it became evident that the system consumed too much bandwidth.
Page and Brin started looking for a more suitable name for the system and their doctoral dissertation wound up mentioning the word Google, a misspelling of the mathematical term used to address the number one followed by 100 zeroes, "googol."
The actual decision to turn this search engine into a business project came in 1998, when Page and Brin became eager to expand their creation beyond the boundaries they'd originally set for it. The two of them started looking for investors capable of supporting Google's evolution. The chance came with a contribution of $100,000 from Sun Microsystems cofounder, Andy Bechtolsheim, aided by input from friends, relatives, and colleagues. Soon after, Page and Brin were able to move their operations to their friend's garage in Menlo Park.
Following the development of the system's beta version and with more employees helping perfect the search engine, Google.com officially became an optimal product for users on September 21, 1999.
Google's Evolution
From the official release of the brand, Google has aimed toward innovation. The company is firm in the philosophy of regularly making improvements and introducing new products whenever they are needed. This also entails an initiative for exploring new targets, coming from the knowledge that a new generation of ideas can be discovered in any person or group, at any point in time.
Google's mantra to always bet for more has led to apps and tools that are now part of our everyday life: Android, Google Maps, Google Earth, Gmail, Google Chrome, Google Analytics, Google News, and Google Translate, just to name some of them. They prove a commitment to the goal of providing high quality technology for users around the world.
Google Introduces New Electronic Devices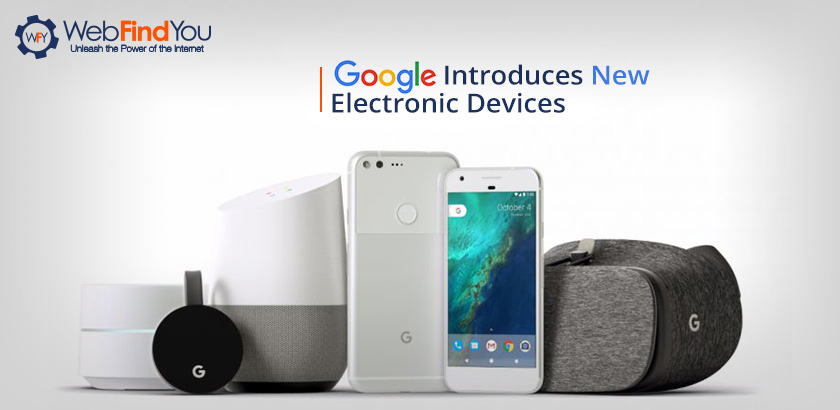 It's customary for people to discover new tools Google has released while browsing the net alongside millions of other Internet users. In the last years, however, the tech giant has started treating the audience with physical products like headphones, speakers, tablets, laptops, and smartphones with an operating system more exclusive than the ones integrated to Android's standard version.
The arrival of Google Pixel, Google Home Mini, Google Home Max, Google PixelBook, Google Pixel Buds, and Google Clips has led to serious consideration over future competition against big names like Apple, Samsung, Motorola, etc. This is why Google endeavors to expand the reach of its electronic products by providing a physical store for customers to try them.
Now, Chicago Will House Google's First Pop-Up Store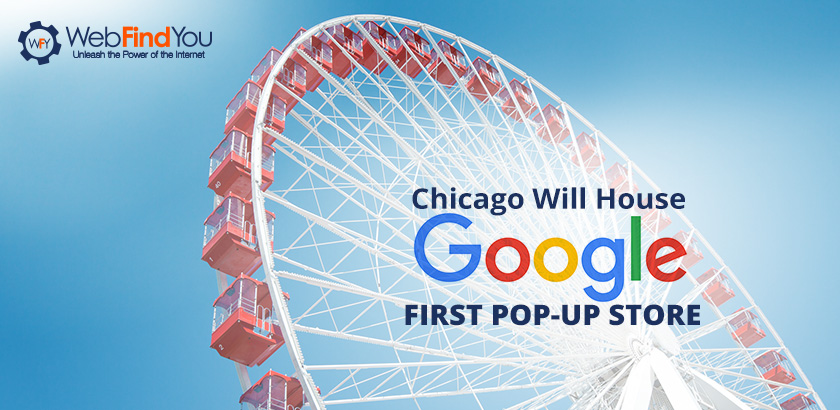 Despite opening a space named Google Shop in London back in 2015, the announcement of Google's Pop-Up store marks an unprecedented development. Google's London shop served the purpose of helping people get familiar with its products, offering first-hand experiences that would help them understand the workings of each device. Located in Chicago, Google's store will provide a permanent space where users will have the chance to purchase all the items exhibited directly at the store.
Besides having a knowledgeable staff to provide all the relevant information about the many electronic improvements Google has introduced to the products, the store will also offer guaranty and repair services for customers who own devices created by the Google brand.
This new store means a big step for the marketing of all the tangible products released by Google and brings a new challenge for brands like Apple or Samsung. This also reaffirms the growing power Google possesses, both as a company and as a brand. We can probably expect announcements for similar stores in different parts of the world.
Keep Up with More Google News with WebFindYou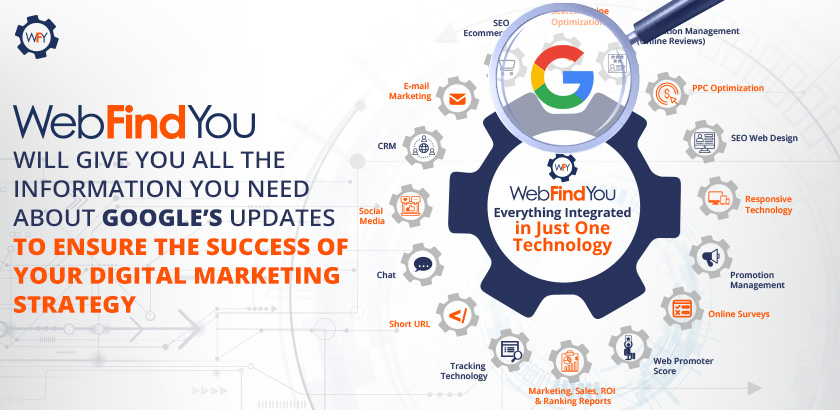 At WebFindYou, the All-In-One Digital Marketing Technology, we are aware of Google's modifications and the underlying aim to improve the experience for both users and the brands hosted on the search engine. This is why WebFindYou is always adapting to any new update and meeting all the technical requirements introduced by Google. WebFindYou wants to ensure the best results in your digital marketing strategies.
You can count on Google to continue pushing the boundaries and improving the possibilities for digital marketing and SEO. It's essential for you to follow these announcements to determine what to integrate with your campaign to ensure visibility and popularity on the Internet.
Do you want to get more news about technology? Details about other Google updates? Information about digital marketing? Visit our
News + Blog
page and find all the content that's available for you. And if you want to see all the resources our All-In-One Digital Marketing Technology puts at your disposal, make sure to visit the
All-In-One
section of our site. Remember that you can always call us at
1-866-SEO-WEBS (736-9327)
or fill out the
contact form
. We will be happy to assist you!
If you found this article helpful then let us know in the comments section below. Likewise, feel free to share it using the share options below. Want us to cover another topic of your interest pertaining to digital marketing? If so, then like us and follow us on social media, and post to any of our social media profiles the topic you'd like us to discuss:
Facebook WebFindYou
,
Instagram @WebFindYou
and
Twitter @WebFindYou
.