Meet the 6 Most Popular SEO Experts in Digital Marketing
min read
February 25, 2019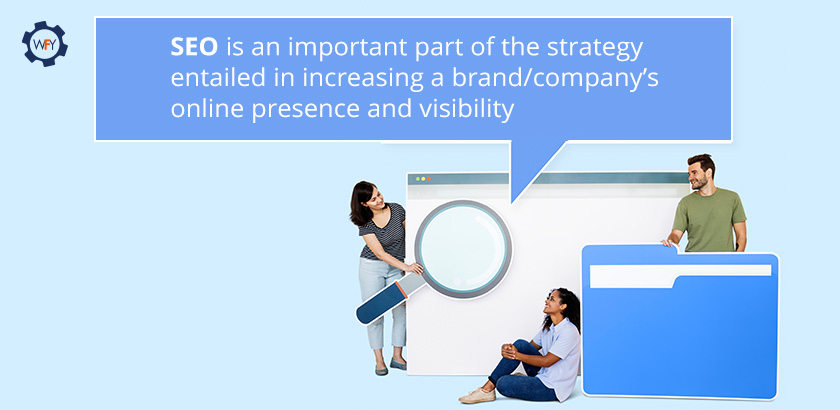 SEO (Search Engine Optimization) represents one of the most important parts of a digital marketing strategy. It entails a process that increases a company's presence on the Internet. SEO techniques, like keyword analysis and content generation, will result in more traffic for your business, making it more likely it will remain in the top spots of all search results.
This complex task is often made even harder because of the constant series of modifications introduced to the Internet and its different online spaces, leaving little time to keep up and adapt. Constant changes in algorithm force marketing agencies to act swiftly if they want to get ahead in the digital world. Otherwise, websites are destined to be left behind by their competition.
One way to keep control over these circumstances is the use of a
technology to simplify the process
, keeping you informed about each digital update and sharing the recommendations given by experts in the area. Who could be a better choice to announce these changes and provide advice on how to make the best of their benefits?
The Internet currently holds spaces where many people falling into this category share their content and earn worldwide recognition for their efforts. They can be of great help and guide you SEO path. Why not make the best of them? WebFindYou brings you a list of the top six SEO experts you can find online.
The 6 Most Popular SEO Experts in Digital Marketing
Neil Patel
At 16, Neil Patel started making his way into the business world, specifically in everything related to marketing. Who would have thought that after many years of struggles, he would become one Forbes' 10 most influential people in digital marketing?

Patel is also cofounder of marketing enterprises like Crazy Egg, KISSmetrics and QuickSprout,. He also has an online blog where he shares ideas to help make your brand succeed on the Internet via digital marketing strategies. His popularity reaches big brands like GM, Amazon, Viacom, and TechCrunch; Patel has worked with these and other companies, optimizing their popularity and online presence.


Avinash Kaushik
He is an Indian entrepreneur, author, and speaker. With the name "Google's Evangelist" having spread in different corners of the net, Avinash is an expert in web positioning and analytics and his knowledge is shown on his online blog, as well as in the several books he's published over the years. Thanks to his expertise in several areas of marketing and web development, LinkedIn tags him as a digital marketing influencer.


Danny Sullivan
Danny Sullivan can be considered one of the first people attempting the application of web positioning strategies. He started his efforts in the 90s and since then, he's dedicated to his goal of spreading his findings on Search Engine Land, an online newsmagazine about SEO, SEM, and different search engines.


Brian Dean
Brian Dean is an internationally acclaimed SEO expert. Neil Patel has recommended Dean to his followers, describing him as one of the top digital marketing specialists.

Dean is the founder of Backlinko.com, a website destined to provide counsel and training in the development of SEO and backlink strategies. The website represents a useful reference when you are structuring plans for your business.


Matt Cutts
Matt Cutts is a software engineer with experience in many of the technical aspects involved in SEO implementation, thanks to a long career as director of Google's WebSpam team. Cutts worked for the corporation for 16 years and is currently the acting administrator of the US Digital Service.



Help your Business Stay Ahead in SEO with WebFindYou!

Robert Blankenship
Robert Is the CEO and founder of WebFindYou. He became an entrepreneur when he was only 16 years old and started gaining experience in software and website development in 1996, when he graduated from one of the most prestigious universities for computer science within the U.S. After years of preparation, Robert began assessing SEO strategies for one of his companies and became aware of the costs involved in their execution.

This prompted him to put his 27+ years of experience and his digital marketing skills into the creation of an All-In-One Digital Marketing Technology that no other company in the market possessed. This is how WebFindYou was created. WebFindYou is an integrated technology that can be used with less hassle while being highly adaptable, evolving with each requirement that arises after every update introduced on the Internet.
WebFindYou is the first and only All-In-One Digital Marketing Technology integrating more than 20 tools for the execution of true digital marketing, revolutionizing the complicated process involved with the implementation of digital marketing and simplifying both the process and the usage of the necessary digital tools. This way, we help companies all over the world as they maximize the power of the Internet at a lower cost.
Our technology is constantly updated with each modification introduced by Google. It integrates all the tools you need to maximize your business' SEO and digital marketing efforts: keyword manager, keyword ranking reports, content creation, keyword target pages generator, geo keywords, tracking technology, ecommerce, reputation management, email marketing, responsive technology, CRM, sales reports, and many other vital resources for the success of your business on the competitive arena that is the Internet.
As Google modifies its formula, WebFindYou automatically manages all the necessary technical elements and informs you about the content changes you will have to start implementing. This way, your SEO management will surpass any other option available on the market.
There are three steps you need to follow to implement SEO correctly and boost business to the top rankings of search engines:
Technical elements the website needs to fulfill.


A correct definition of what the business claims to be (content).


Validation of these claims (backlink).
WebFindYou automatically manages step 1 while reducing the work involved in step 2 by 50%, making the entire SEO process 50% more efficient and saving you lots of time and money. As Google modifies its algorithm, WebFindYou takes care of managing all the technical elements needed to complete the first two steps while notifying you about changes you need to introduce into your strategy.
Join WebFindYou's Technology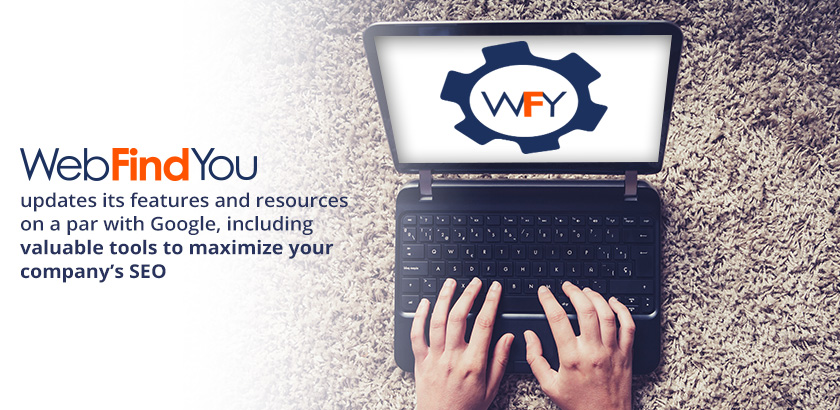 Do you want to learn more about our technology and the advantages it brings to your company? For more information about the resources integrated in our 20+ digital marketing tools, you can check our
All-In-One
page, where we provide detailed explanations of each of these tools. You can also call us at
1-866-SEO-WEBS (736-9327)
or fill out the
contact form
in our website. We will be happy to assist you!
If you found this article helpful then let us know in the comments section below. Likewise, feel free to share it using the share options below. Want us to cover another topic of your interest pertaining to digital marketing? If so, then like us and follow us on social media, and post to any of our social media profiles the topic you'd like us to discuss:
Facebook WebFindYou
,
Instagram @WebFindYou
and
Twitter @WebFindYou
.