Responsible AI Licenses (RAIL): A Warning Against Irresponsible and Harmful Code
3 min read
September 06, 2019
Technology and Artificial Intelligence (AI) go hand in hand and have become nearly inseparable in the course of the XXI century. Each day, we see machines making their way into different aspects of our lives. This is why it is so important to handle this topic responsibly, especially if it relates to the success of a business.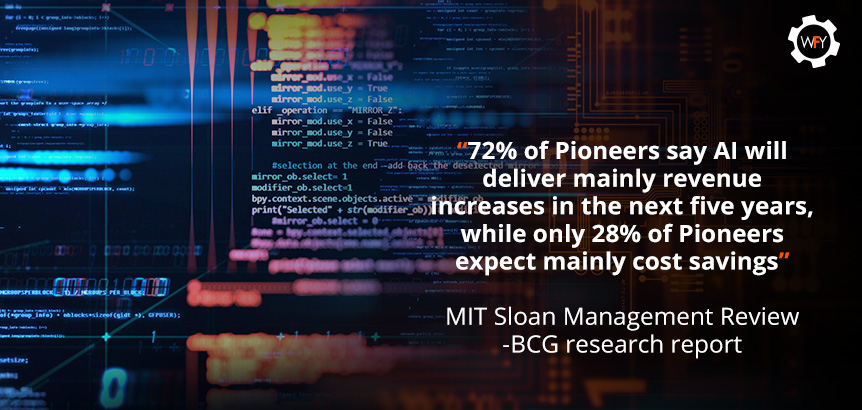 We know that artificial intelligence technology has control over the
chatbots
that are part of many websites and ecommerce platforms, but that is just the starting point. The aforementioned premise matters in the business world because, as stated by the results from MIT Sloan Management and Boston Consulting Group Study,
72% of Pioneers believe that AI will mainly increase revenues within the next five years
, while only 28% of them expect cost savings. In this article, we will talk about the first AI code and its connection to the brands currently on the market.
It is known that Internet users often access their mobile app store and download apps to manage their exercise routines, find maps of specific places around the world, get interactive games for children, read stories, or to even help newborn babies sleep better, along with many other tasks and pastimes that ultimately make our lives easier. A similar thing happens with websites; users look for brands that can offer the products and services needed, always favoring the most renowned brands and the products with the best quality.
This is all connected to AI. It's not up to humans to manage the apps while you're using them, and they are not behind the purchase process you go through in an ecommerce site. It all comes down to robots to satisfy your every need.
With this introduction, we can go into the details of the first AI code. This isn't about pointing fingers at a particular code and saying it's irresponsible, but it's useful to recognize those applications that pose no risk when implemented on the Internet.
What is RAIL?
Responsible AI Licenses are, in essence, safe codes for web developers when they need to create an app software of any kind. The license restricts the use of AI technology to improve the creation of new apps. The ultimate goal is to prevent an app's software from being contaminated and becoming harmful in the process.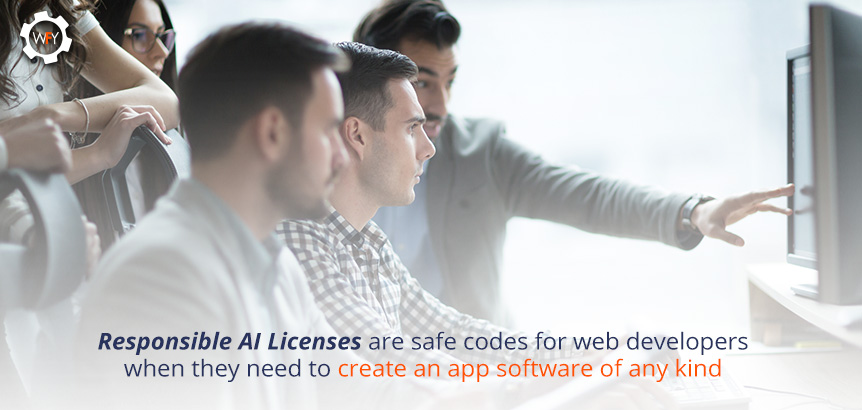 There is currently an endless number of algorithms, data, and codes, so RAIL could help web developers gain full control.
"Responsible AI Licenses (RAIL) empower developers to restrict the use of their AI technology in order to prevent irresponsible and harmful applications."
How Does RAIL Work?
As stated on the
RAIL website
, the licenses "provide both a source code license and an end-user license that developers can include with AI software to restrict its use." Experts point out that there are clauses in place to set restrictions, whether on use, reproduction, or distribution of the code for potentially harmful domain applications of the technology.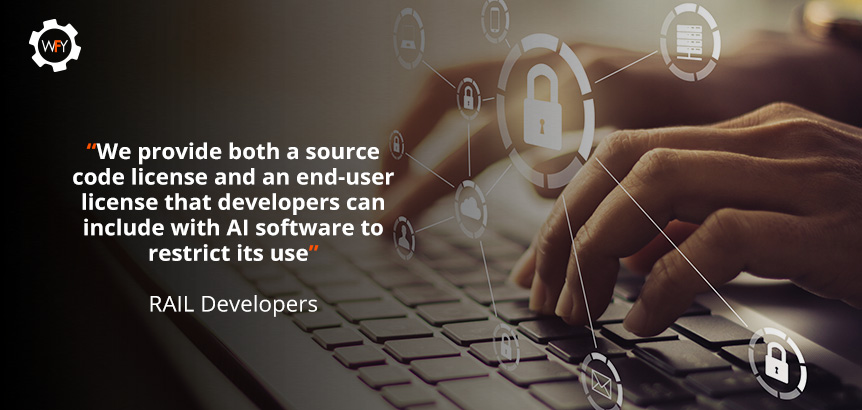 It's imperative that technologically developed brands and companies (including those working with big data and AI technologies) look closely into this new form of progress. Apple, Facebook, Amazon, Blablacar, and Microsoft are some renowned companies that fall into this category.
Objectives and Goals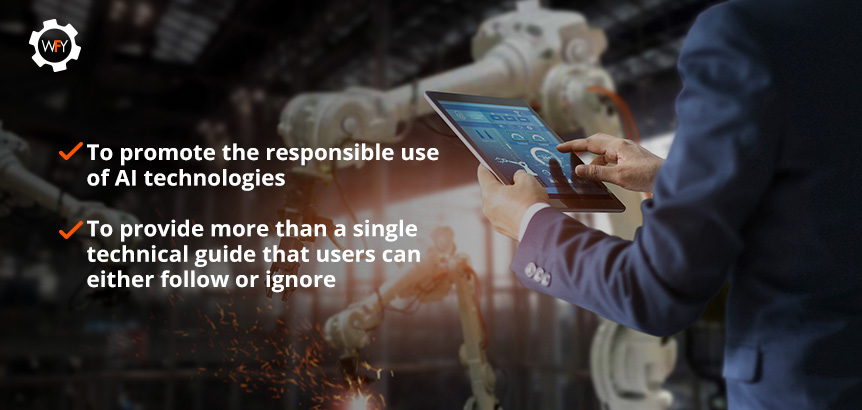 To promote the responsible use of AI technologies.
To provide more than a single technical guide that users can either follow or ignore.
As we mentioned above, AI technology contributes to many purposes at the same time. When we talk about apps, software, or websites, the subject of responsibility in the licenses/codes applied by developers is unavoidable. RAIL will lead to fewer harmful apps and software on the Internet and, in turn, users around the world will be safer.
Two Types of RAIL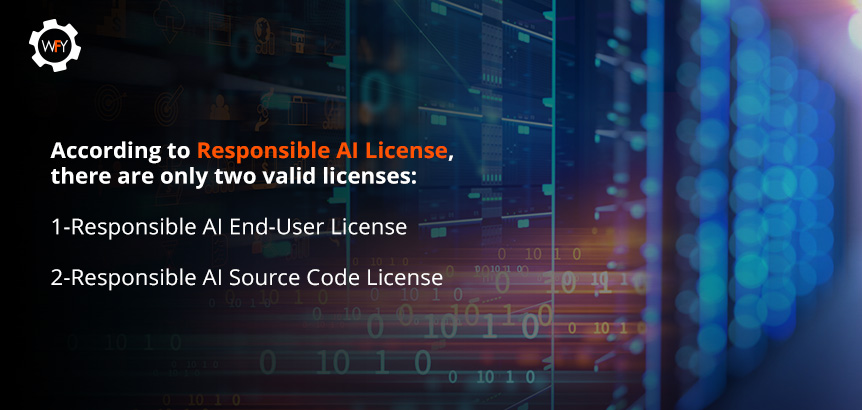 According to Responsible AI License, there are only two valid licenses:
Responsible AI End-User License: experts recommend the inclusion of the license agreements in case there is an end-user (license holder). You can use it if you lack a license contract.


Responsible AI Source Code License: experts recommend to "include a reference to this license at each modular block of your source code." This means that there must be a source code license for each file, feature, method, data structure, and algorithm process within your app.
At WebFindYou, we promote information about new developments in the digital world while also sharing all the important digital marketing news. It's important to mention that this kind of news will always remain relevant for companies that have an online presence. Developments like the one explained in this blog can help you identify the current digital marketing trends and make a better use of the information at hand. This is why WebFindYou, the first and only All-In-One Digital Marketing Technology, offers its News+Blog section for you to find articles, news updates, and valuable content related to technology, companies, digital marketing, and more.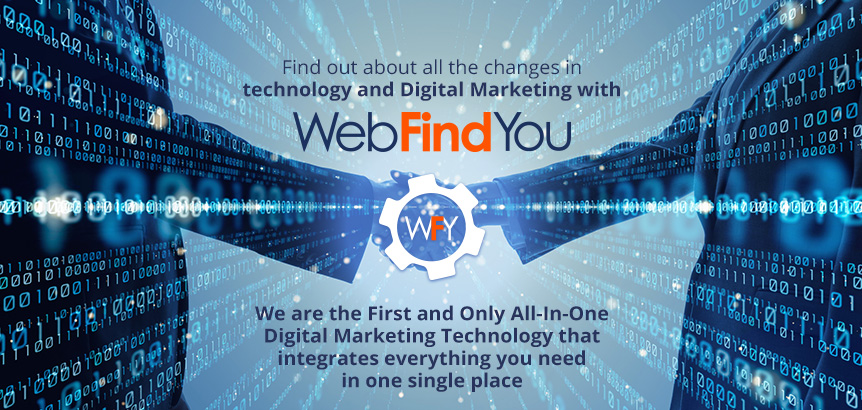 If you found this article helpful then let us know in the comments section below. Likewise, feel free to share it using the share options below. Want us to cover another topic of your interest pertaining to digital marketing? If so, then like us and follow us on social media, and post to any of our social media profiles the topic you'd like us to discuss:
Facebook WebFindYou
,
Instagram @WebFindYou
and
Twitter @WebFindYou
.