Social Media Marketing vs. Digital Marketing: The Importance of Making a Distinction
min read
April 12, 2019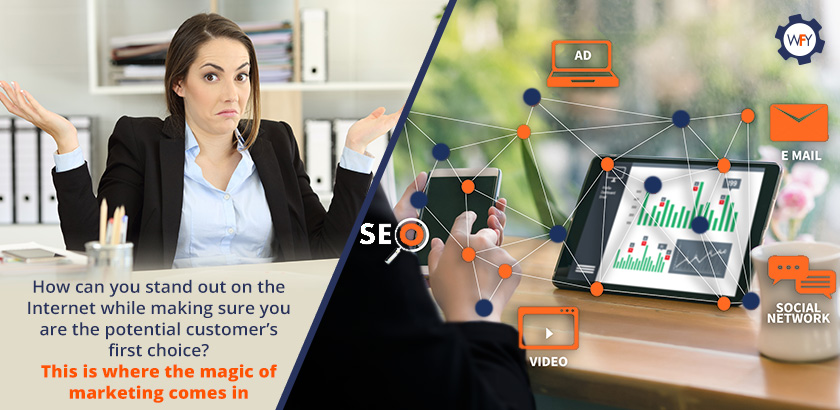 Most people involved in the business world know about the many changes introduced by brands and companies around the world to promote their products and services. It's no longer about who can record the best jingle for the radio or who can take the best spot in a city to place an attractive billboard; it's about using all the resources generated by the digital evolution to reach a larger number of people. This is expected when the majority of potential customers use the Internet as a way to satisfy their most banal necessities on a daily basis.
The number of Internet users has already surpassed 4 billion (
Internet Live Stats
), so online advertising is obviously an important element for companies and entrepreneurs to take into account. A company's online presence is imperative for sales because there is an undeniable amount of people looking for different things (food, fashion, health, home appliances, travel options, etc.) and hoping to find an online company that's tailored to their needs.
It takes work, however, to manage a business on the Internet and make it stand out in the market because, in today's world, there are millions of options offering the same products and services you provide. How can you separate yourself from the pack and get potential customers to choose you? This is where the magic of marketing comes in.
A General Vision of Digital Marketing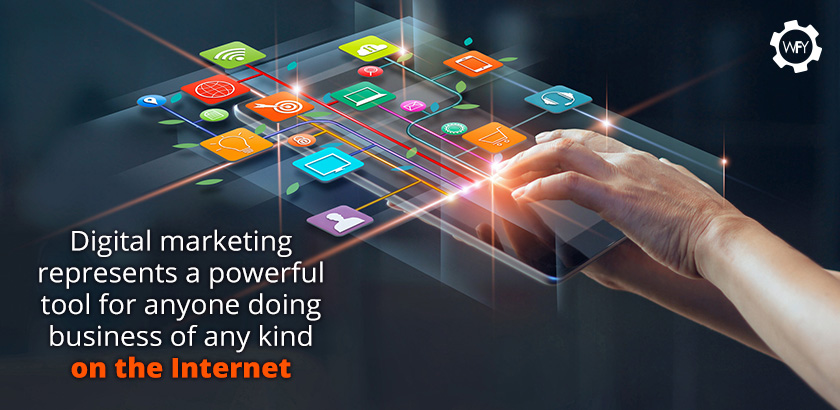 Digital marketing represents a powerful tool for anyone doing business of any kind on the Internet. This concept was created to help businesses achieve more visibility and popularity with the public on the net using a variety of branches that, when combined, give shape to a full digital marketing campaign. This means an online campaign capable of providing success for a company on the Internet.
The market's general vision when it comes to digital marketing is rather limited and sometimes mistaken. There are still businesses lacking a clear notion of what doing online marketing entails, with many of them placing all their bets on social media marketing as the only way to reach their goals. The reality is that there's a considerable difference between social media marketing and digital marketing as a whole.
Social Media Marketing vs. Digital Marketing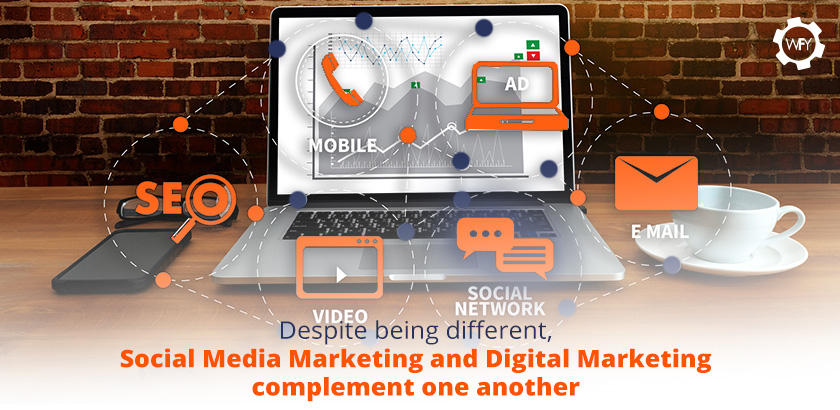 As the name implies, there is a complementarity between social media marketing and digital marketing, even when they are fundamentally different. The mistake comes when those who view social media marketing as the sole viable medium of promotion spread wrong assumptions about digital marketing in the process.
As the name suggests, social media marketing focuses on attracting and holding clients with tactics released on different social media platforms such as Facebook, Instagram, YouTube, Snapchat, Twitter, and LinkedIn. Appropriate strategies that range from visual content and text to giveaways and contests, as well as other techniques, are simultaneously applied to catch the target market's interest.
Yes, the
Global Digital Statshot
stated that as of October 2018, there were more than 3 billion active social media users, so it's no surprise that companies put all their efforts into social media marketing tactics to boost their sales; this market is indeed huge. Despite all this, the problem we need to address is this: when companies focus all their attention and budget on this strategy alone, neglecting the opportunity to utilize other possibilities presented on the Internet for business, they lose the chance to implement true digital marketing.
Digital Marketing: The Father of Social Media Marketing
Digital marketing comprises an array of options for marketing on the Internet, gathered under a concept that calls for different strategies/tools to increase a business' visibility, popularity, and prosperity on the net. Among the most relevant strategies/tools in digital marketing, we can name SEO, web development, email marketing, content marketing, SEM, PPC, web analytics, and, of course, social media marketing.
But What is Digital Marketing?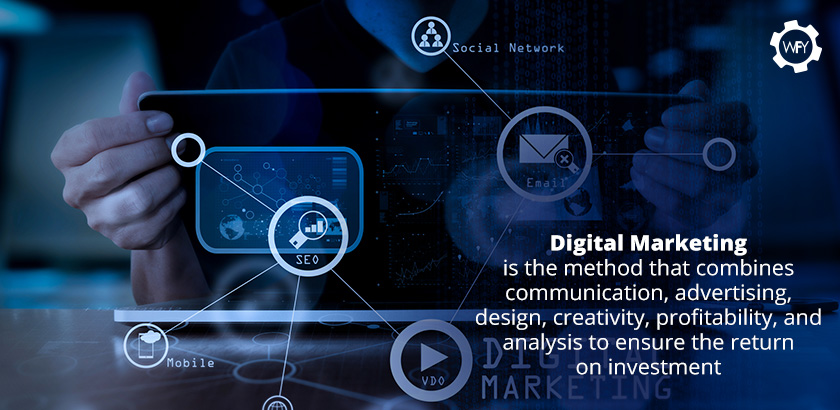 Digital marketing is a method of marketing that combines communication, advertising, design, creativity, profitability, and analysis to ensure a return on investment. It entails the identification of the target audience and the satisfaction of their needs in a way that's both competitive and profitable for the company. In regard to this, a digital marketing strategy demands that your company addresses the objectives it aims to fulfill:
Defining the company's corporate identity.

Positioning the brand in the mind of consumers (branding).
Positioning the website on search engines (SEO/SEM).
Generating valuable content to encourage users to return and share the website online, as well as for the improvement of SEO (content marketing).
Increasing user interaction on sites where clients have a strong online presence (social media platforms, directories, etc.), with tactics such as email marketing, reviews, paid advertising, Google Display Network, Google Re-marketing, etc.
Increasing the prospect of visits, contacts, and sales for a positive return on investment (ROI).
Even though social media strategies are a smart way to implement digital marketing, they are only a small piece of the big puzzle that makes digital marketing. In order to see positive results, all of these pieces must be a part of the process.
Those who only apply social media marketing as their "digital marketing" strategy are executing just one piece of the puzzle, leading to an ineffective implementation of digital marketing. This means they lose all chances of maximizing results for their businesses in the online world.
Why it is Important to Implement All Digital Marketing Strategies and Not Just a Part of it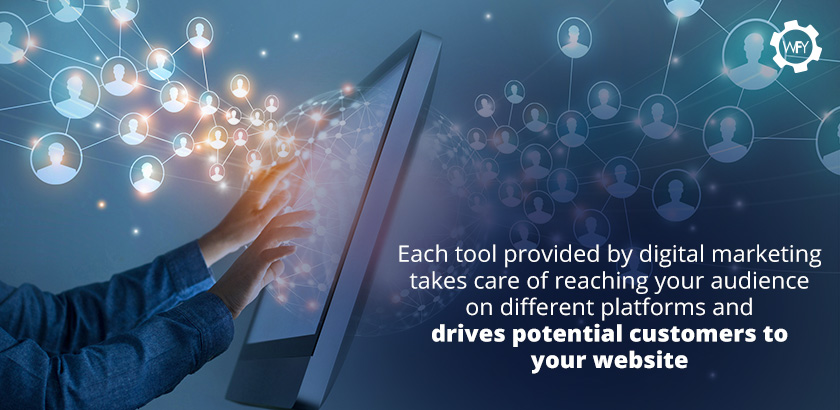 According to a study performed by Nielsen,
60% of Internet users look up a product's information online before completing a purchase
. The common way to do this is with the different search engines existing on the net, with Google being the most popular of them. The tech giant in particular indexes the results for users in a strict standard, opening the resulting list with websites that have relevant content, higher ratings, responsive technology, optimal load speed, as well as more traffic, reviews, and visits. The result page is a very long list, and you want to be near the top.
The task of making your brand or company stand out among the competition gets more complicated every day, with hundreds of websites aiming for a search engine's top spots, which results in more visibility to attract potential customers. The proper implementation of digital marketing, along with its tools, strategies, and techniques, becomes a vital element for your business during this process.
Each tool provided by digital marketing takes care of reaching your audience on different platforms and driving them to your website. This goal can be achieved with mass emails, social media marketing techniques, paid advertising, blog posts, news, SEO, etc., illustrating the importance of true digital marketing.
WebFindYou, the First and Only All-In-One Digital Marketing Technology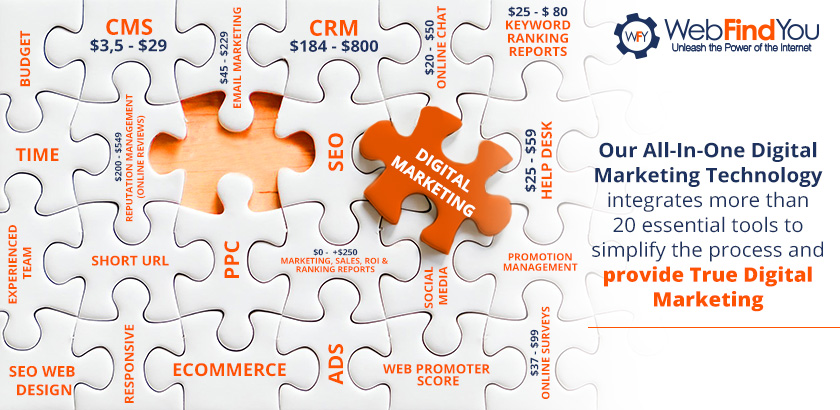 At WebFindYou, we know the acquisition and execution of all the pieces of the digital marketing puzzle involve a complicated process for a big part of the market, not only because of a lack of time and
budget to gather each of these tools
, but because of a necessary in-depth search of providers capable of making good on their offers. For all these reasons, we created the first and only All-In-One Digital Marketing Technology as the most effective option in the market for those still looking for a digital marketing solution.
Our All-In-One Digital Marketing Technology integrates more than 20 digital marketing tools to simplify the tedious process of fitting the pieces of the puzzle together. This is because they are all integrated in one single technology, providing what WebFindYou calls
True Digital Marketing
.
WebFindYou's technology is designed to help companies maximize the power of the Internet with everything digital, allowing our clients to experience true digital marketing in a simplified manner, with control and access to all the tools integrated in our All-In-One Digital Marketing Technology, all at their disposal with just one click.
Join the WebFindYou Family!
Now that you understand the importance of implementing a complete digital marketing strategy, and now that you know there is a solution for your business, what are you waiting for? Join the WebFindYou family today. If you wish to know about the resources integrated in our technology, you can read through our
All-In-One
page. You can also contact us by calling
1-866-SEO-WEBS (736-9327)
or filling the
contact form
. We will be happy to assist you!
If you found this article helpful then let us know in the comments section below. Likewise, feel free to share it using the share options below. Want us to cover another topic of your interest pertaining to digital marketing? If so, then like us and follow us on social media, and post to any of our social media profiles the topic you'd like us to discuss:
Facebook WebFindYou
,
Instagram @WebFindYou
and
Twitter @WebFindYou
.