The Importance of Remarketing and Retargeting in a Digital Marketing Strategy
min read
June 20, 2019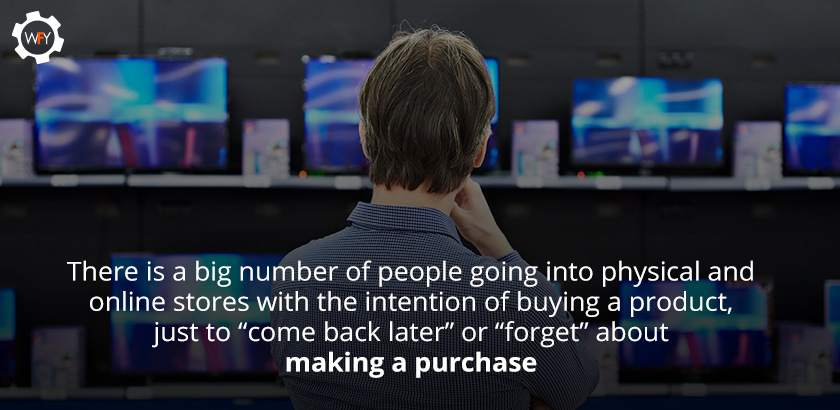 One of the hardest (and most important) parts of managing a successful company is attracting enough customers to make it grow. There is a reason why this process represents a basic step of the sales cycle. Difficulties are blatantly noticeable when a person enters a physical store looking for a product and, after doing quick research for other options, decides to "come back later" or "forgets" about buying the product altogether. Few things are more frustrating than watching a potential customer leave your store empty-handed, with no way to prevent them from dismissing what we offer.
Such situations are not limited to physical stores. If anything, it's more common to see similar cases with online businesses. Internet users are very demanding and tend to perform thorough researches before actually making a purchase. CEOs must regularly face scenarios where customers are uncertain about a product/service, as well as cases where the customer is only marginally interested in a product and doesn't bother to look further for purchase options.
Not everything is lost. These situations can cease to be a problem for those who implement digital marketing to expand their brand's visibility on the Internet using a range of strategies and techniques available for optimizing different aspects of their businesses.
Among these resources, remarketing and retargeting are powerful assets that can help you convince users to come back and learn more about your services.
Remarketing and Retargeting? What are they?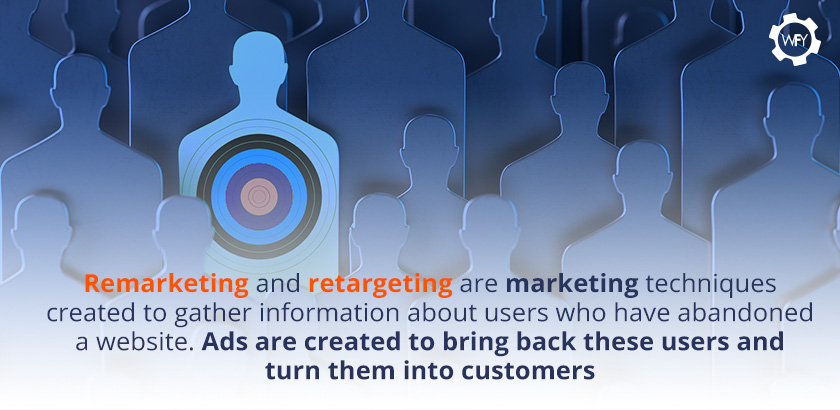 Both of these are marketing techniques with the goal of gathering user information from all the people who have interacted with your website. They focus on users who have abandoned the website before completing any process. With the information collected from cookies, we create personalized ads that will show up in other websites and social media platforms, driving the user to come back to finish the uncompleted action.
Since both terms are usually tacked together, many people think remarketing and retargeting are the same thing. Despite having the same goal, there are differences separating these tactics in terms of implementation and execution.
The concept of 'remarketing' goes beyond "chasing" the user around the net when they leave without processing a purchase or filling out a contact form. The means used vary according to the business owner's intent and can easily reach offline channels after they are applied.
On the other hand, retargeting is restricted to spreading personalized ads through digital channels. See? The main difference between the two entails a very basic factor. This is important information have before going further into the topic.
Why is it Important to Include Remarketing and Retargeting in your Digital Marketing Strategy?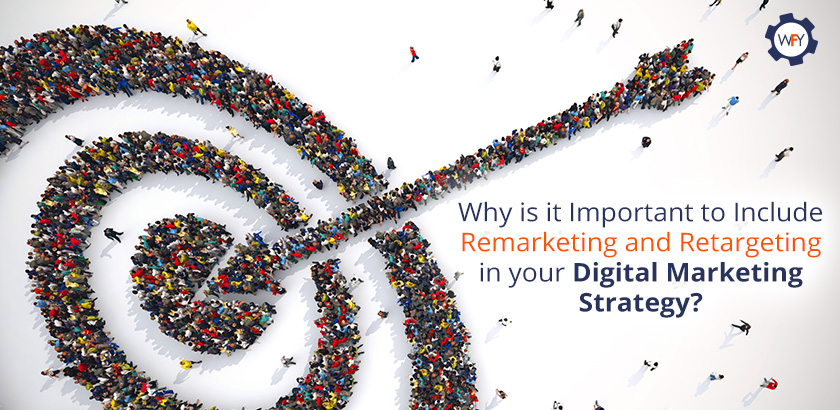 As we explained at the beginning of the blog, there is a percentage of users leaving your website without buying anything or getting answers to their questions, despite showing a clear intention toward one of these actions at the beginning of their virtual path. Remarketing and retargeting are ideal ways to captivate all these users, giving them the chance to successfully finish the process and rewarding them for it (discounts, promos, attractive content, etc.)
On top of giving you the chance to reconnect with these users, both techniques have other benefits that will strengthen your online presence, such as:
The creation of more personalized ads than what you'd get with (for example) display advertising. After processing the information about the user's actions, you can develop an ad focused on that user's specific need.
You can easily and effectively address your clients when you have proved their interest in what you are selling.

You can boost the image of your brand or company.
You can gain visibility on different websites.
If done correctly, your conversion rate will grow considerably.
You can combine digital tools and create retargeting strategies for social media, websites, email marketing, etc.
Are These Strategies Profitable?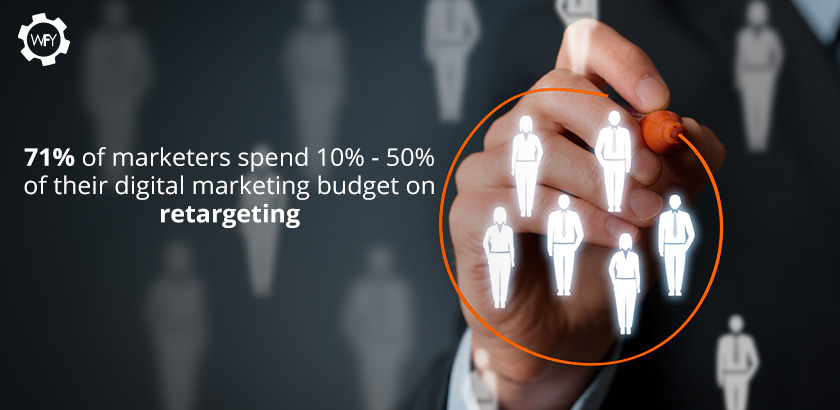 This is one of the most common questions regarding retargeting and remarketing. With the passage of time, people have grown to underestimate these techniques and even marketers have been led to disregard their effectiveness or deem both strategies as intrusive. In the end, it's all about how you apply them.
If you are willing to find help for the implementation of retargeting and remarketing techniques in your digital marketing strategy, you should know that
71% of marketers spend 10%-50% of their digital marketing budget on retargeting
, according to Ad Roll's survey. This proves that, in spite of criticism, these tactics have yet to be fully excluded; they are still a viable option if you want to increase your website's conversion rates by calling back to those users and turning them into returning customers.
I Need Help to Implement these Strategies. What Should I do?
Do you need help implementing remarketing and retargeting into your digital marketing campaign? WebFindYou is your best choice.
WebFindYou is the first and only All-In-One Digital Marketing Technology that integrates 20+ vital tools for the execution of
true digital marketing
. Our technology helps you maximize your conversion rates with integrated tools like short URL, ID tracking, and email marketing.
Using all three of these tools in one single place, you can identify the actions of your potential customers in preparation for your campaign (either in email marketing or social media), and your result reports. This information will help you analyze the strategies that generate positive results to continue working on them as you position your website on Google and the Internet.
Join the WebFindYou Technology!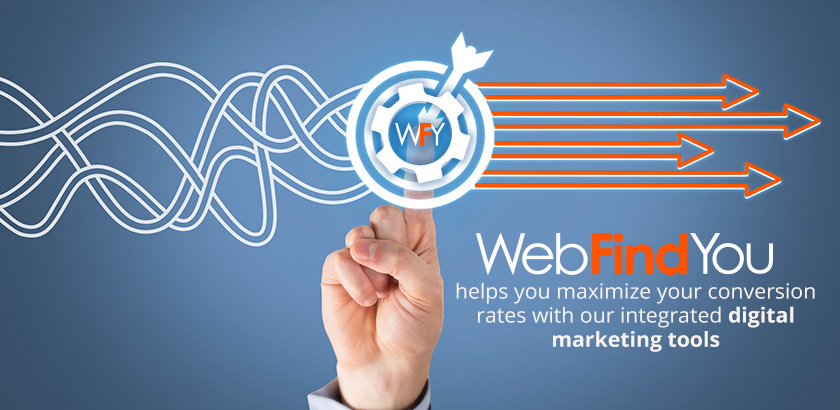 Do you want to know more about WebFindYou's technology? For more information about what we can do for you, visit our
All-In-One
page and you will find detailed information about each of our integrated tools. If you want to contact our team, call us at
1-866-SEO-WEBS (736-9327)
or fill the
contact form
We will be happy to assist you!
If you found this article helpful then let us know in the comments section below. Likewise, feel free to share it using the share options below. Want us to cover another topic of your interest pertaining to digital marketing? If so, then like us and follow us on social media, and post to any of our social media profiles the topic you'd like us to discuss:
Facebook WebFindYou
,
Instagram @WebFindYou
and
Twitter @WebFindYou
.