The Movie Industry Explores the Benefits of the Internet and Technology to Boost Sales
April 03, 2019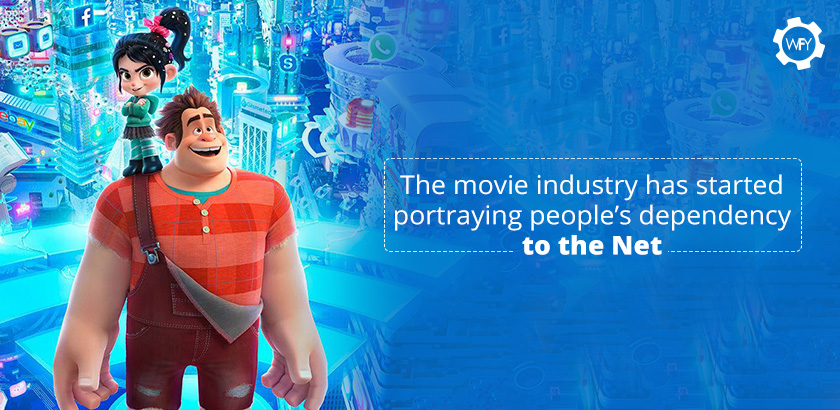 With the release of the animated movie WiFi Ralph, Disney has shown a new goal in the movie industry: to portray people's reliance to the net and everything it brings.
Wifi Ralph accurately shows the intricacies of the Internet world and, while many people don't recognize some of these hints, it still manages to expose the way technology and the Internet have turned into recurrent tools that we use in our day-to-day life.
Beyond what the movie shows in sequences depicting the Internet as an interactive world full of opportunities, the Disney brand illustrates a latent reality that no one can ignore, where the online purchase/sale of products is fully ingrained in the dynamic of today's society. This is the latest example of a trend where the Internet phenomenon takes center stage in a productions released by the movie industry.
The Movie Industry and Marketing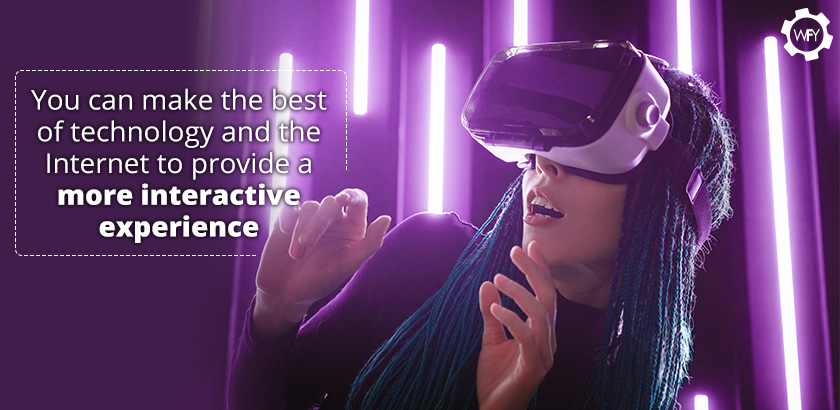 It's true that marketing has always been a part of cinema, otherwise how would a movie make sales? Before the massive Internet activity that's been documented in recent years, movies were mostly advertised via traditional marketing strategies; trailers would be released on radio and TV, and billboards and posters were placed on the streets and in newspapers. Now we've reached the next level of the game, with marketing efforts that use the advantages of technology to promote films and provide interactive experiences.
Film companies went from gearing all promotional material around traditional means of communication to using the resources offered by the Internet in the creation of digital marketing strategies that leave an imprint on the industry itself, oozing creativity and increasing engagement levels.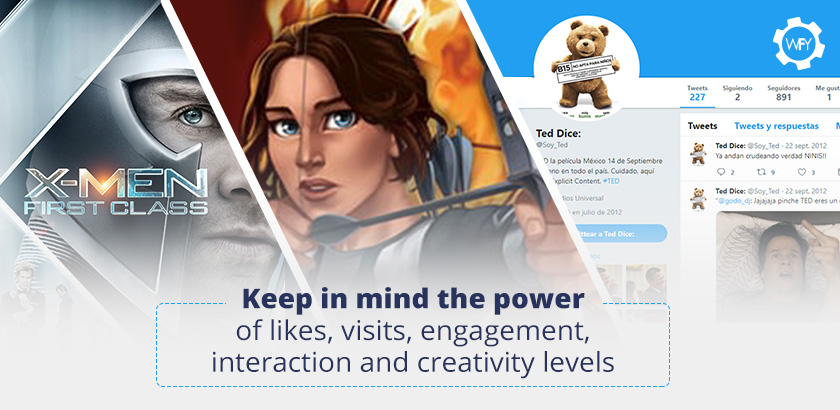 The Hunger Games movie campaign and the hidden world fans could enter when they visited the film's official website; X-Men: First Class and its interactive app; the movie Ted and the initiative of creating social media profiles for its titular character; and we can't ignore the popular marketing campaign implemented with the film Prometheus, which became one of the most popular strategies for digital marketing experts. All these examples speak of the power of likes, visits, engagement, interaction, and creativity as key ingredients to keep in any project operating in the digital world.
The Bet for the Future: Using Technology to Promote Projects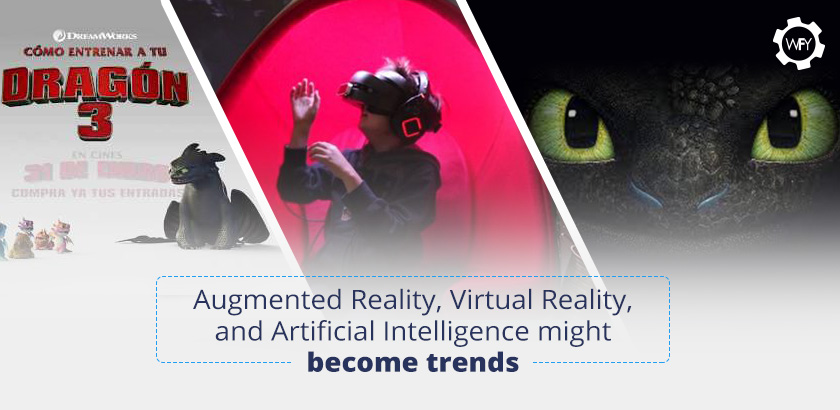 Now days, several big names in the movie world have started incorporating online marketing trends into their products while also following the new things technology has to offer in an effort to develop groundbreaking campaigns for fans. We'll soon see more companies trying these digital resources to sell a product (in this case, movies), sustaining campaigns with new virtual experiences.
An example of this new approach is provided by the joint efforts of DreamWorks and Walmart. The app recently developed by the studio uses augmented reality to advertise the third installment of the "How to Train your Dragon" franchise.
DreamWorks Animation took care of bringing Toothless, Hiccup, and Astrid's 'Hidden World' to those wishing to explore it, with a new experience waiting for them within the parking lots of several Walmart stores around the country. The initiative was to provide a true AR experience where fans could get high resolution images and 360° videos of the places depicted in the movies, allowing them to step into this new world from a Walmart parking lot.
To cover all the bases and provide a complete promotional campaign, Walmart also established a gift-shop filled with action figures, toys, DVDs, and other items related to the franchise, successfully creating a link between online and offline marketing. When we know how to proceed during each step of our marketing strategy, we can develop groundbreaking campaigns that result in sales and recognition of our brand.
This digitally-sustained marketing (augmented reality, virtual reality, artificial intelligence) might soon surpass the movie industry and become a common tactic for other businesses, many of which are already exploring the benefits of technology and the Internet. Creative campaigns bursting with innovations and interactive features are already more common than marketing efforts implemented with traditional means.
Why is it Important to be Up-to-Date on These Developments?
Your business might not be related to the movie industry, so you may be wondering why these things are relevant for you. Simple: one of the most important parts of selling your product/services is knowledge about popular marketing trends that can surprise your target audience and even your competitors with your marketing efforts.
It's important to remain one step ahead of the competition and to keep up with every innovation introduced in both online and offline marketing. By doing so, your company will have more chances to succeed, especially on the net, where millions of new businesses are competing to stand out.
WebFindYou Gives You All the Information you Need!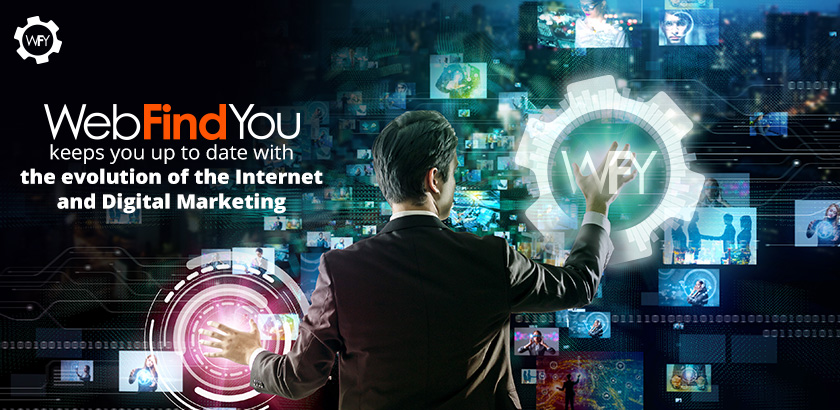 At WebFindYou, the All-In-One Digital Marketing Technology, we know
how fast the Internet evolves
and we make sure to keep businesses updated on the latest news in the digital marketing world. For this reason, we have a
News + Blog
section where users can find the most important topics and resources to help them maximize their company's visibility and popularity.
Do you want to know more about our technology? For information about all the components integrated in our All-In-One Digital Marketing Technology, you can visit our
All-In-One
page. If you want to contact us, call us at
1-866-SEO-WEBS (736-9327)
or fill the
contact form
. We will be happy to assist you!
If you found this article helpful then let us know in the comments section below. Likewise, feel free to share it using the share options below. Want us to cover another topic of your interest pertaining to digital marketing? If so, then like us and follow us on social media, and post to any of our social media profiles the topic you'd like us to discuss:
Facebook WebFindYou
,
Instagram @WebFindYou
and
Twitter @WebFindYou
.