What is the Best Way to Implement Digital Marketing in the U.S.?
min read
June 13, 2019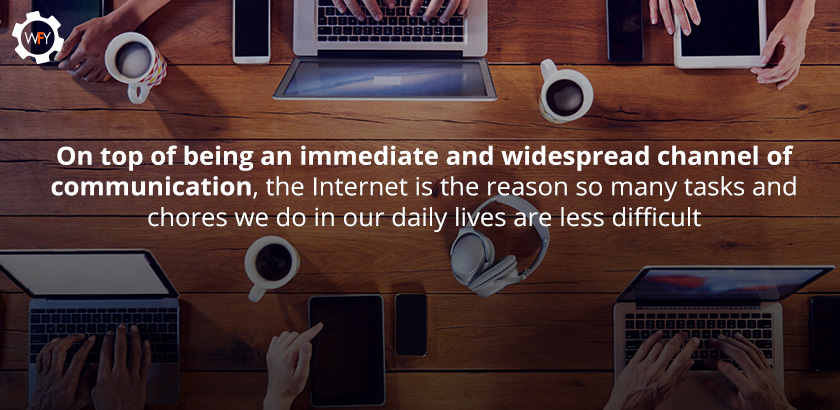 Back in 1969, no one could imagine that a tool created to maintain communication in times of war would cause enough impact on society to change the lives of millions of people. Against all odds, the Internet accomplished this. On top of being an immediate and widespread channel of communication, it is also the reason so many tasks and chores we do in our daily lives are less difficult, to the point it improves the overall performance of our daily activities with interaction and simplicity. It's easy to see how the Internet has been a source of help at schools, universities, and companies, reducing the process of information to a single click and even to a single word.
Today we will focus on two activities that have been thoroughly influenced by the innovations of the Internet: shopping and content consumption.
Smart-Consumers and the Importance of an Online Presence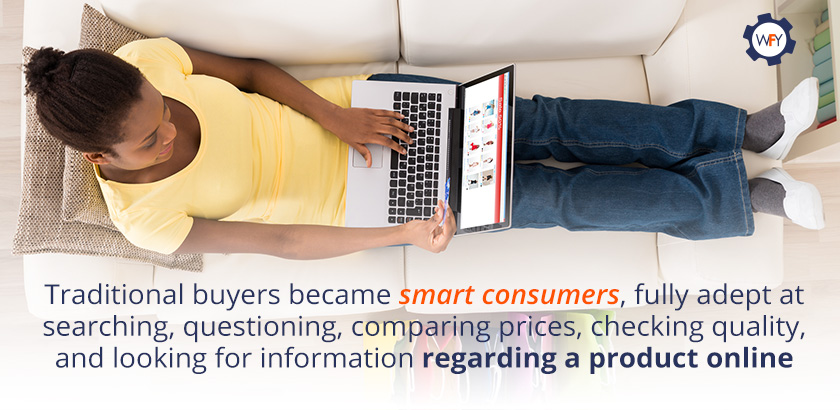 It's no secret that the Internet has grown to become a big
à la carte
shopping mall while people, in their dependence on everything digital, went from being traditional buyers to smart consumers. This means that people are fully adept at searching, questioning, comparing prices, checking quality, and looking for other information that goes into their final decision, even when this decision entails a trip to a physical store.
For this reason, many companies have come to accept the fact that it's time to make changes on the tactics used to attract the audience, especially now that an online presence has gone from being an option to becoming an absolute necessity.
In these times where technology is a constant, a lot can be done when you have a website to exhibit your products/services for those smart-consumers who use their tablets, smartphones, and desktops everyday to find a good restaurant, discover a new boutique, look for a supermarket, or hire a cleaning service. These are just examples in a growing list of needs that must be satisfied. If you still have doubts,
just look at what happened to Toys R' Us
.
Despite all this, there are still several companies that haven't dared to explore the benefits of having online businesses. This might be out of personal reasons or because of a small budget, but many SMEs (in America specifically) are still adapting to the digital world. If they don't work through this soon, it might cost them the entire business they are meant to boost.
In 2023, There will be Close to 317 Million Internet Users in the US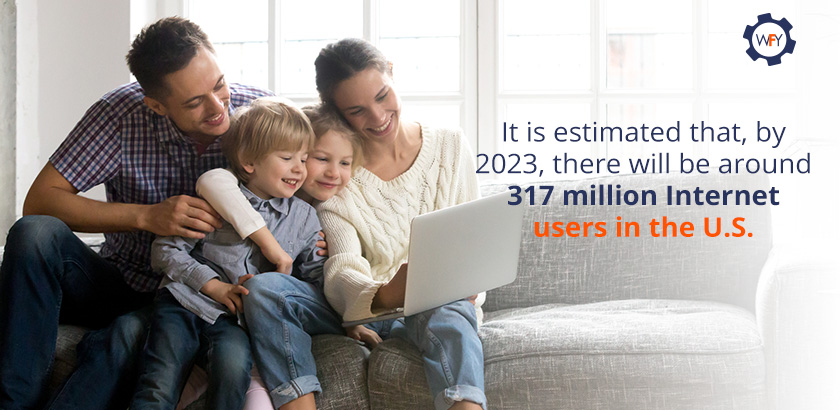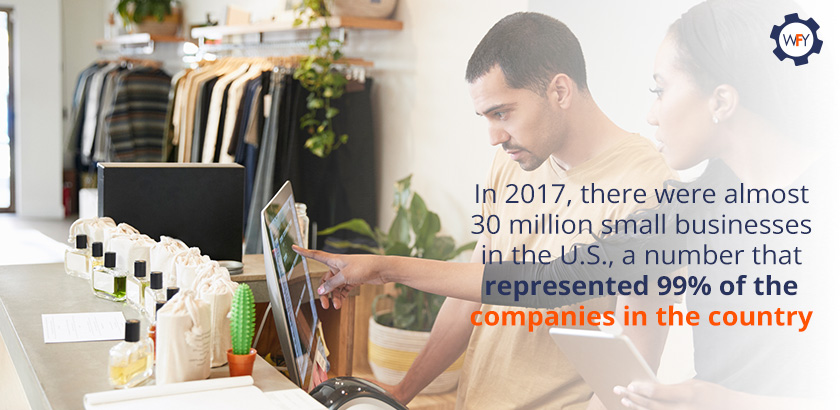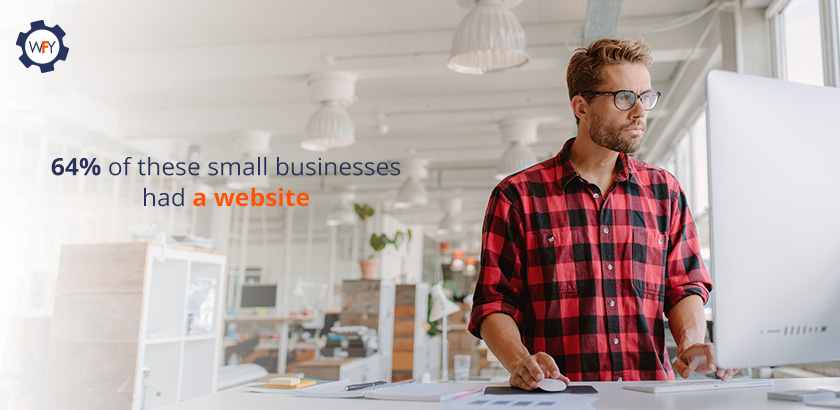 According to data provided by
U.S. Small Business Administration
, in 2017 there were almost 30 million small businesses in the U.S., a number that represented 99% of the companies in the country. Meanwhile, the survey conducted by Clutch showed that 64% of these small businesses had a website.
What about of the remaining businesses? Why are they waiting for to take this step?
The numbers shown by
Statista
claim that there will be around 317 million Internet users in the U.S. by 2023. It's not hard to assume that a big percentage of them will be smart-consumers. Wouldn't it be a shame if your small or medium-sized business didn't have a well-positioned website by then?
This is why you must start getting into the digital marketing world to make your company more successful and to catch the attention of millions of users on the net.
The Problem of SMEs and Digital Marketing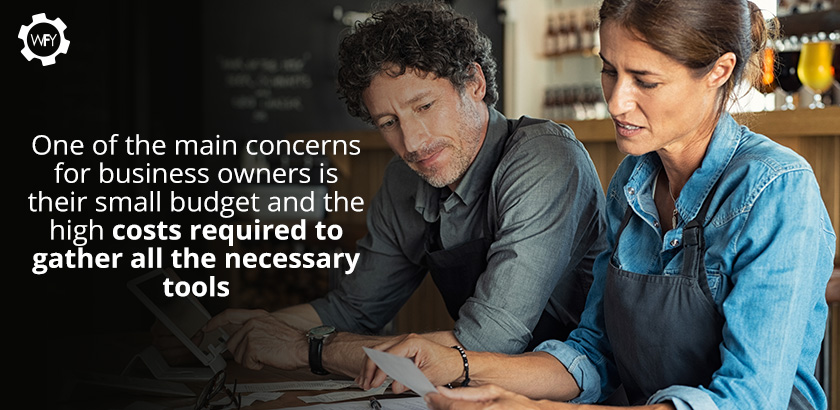 Digital Marketing is the method used by businesses and brands to gain online visibility by combining communication strategies with design, advertising, creativity, profitability, and analysis. All these resources are united in a digital campaign and can translate into return on investment, increased sales, and popularity.
Sounds like an ideal way to boost your website, doesn't it?
SMEs, however, tend to see the implementation of digital marketing as a tedious chore with too much hassle involved. In fact,
47% of small business owners in the country choose to manage their own digital marketing efforts
instead of contacting an agency or using outsourcing personnel to guide them through the best options.
After conducting an investigation on the SMEs that have refrained from doing digital marketing, we discovered that one of the main concerns for these business owners is their small budget and the high costs required to gather all the necessary tools.
According to the survey released by Guidant Financial,
33% of small business owners indicated the lack of budget was the main challenge they face when it comes to boosting their brand
. On the same topic, Capital One performed a survey in 2015 that states that
76% of small business owners admitted having faced problems applying their marketing efforts
, with 32% of them stating the lack of money to afford effective marketing strategies.
Clutch
also released an investigation in 2017 where, once again, money stood out as the main complication, with 26% of the businesses stating that high costs were the main obstacle that prevented them from creating a website for their brands.
What is the Best Option for SMEs in the U.S. when Costs are Such a Problem?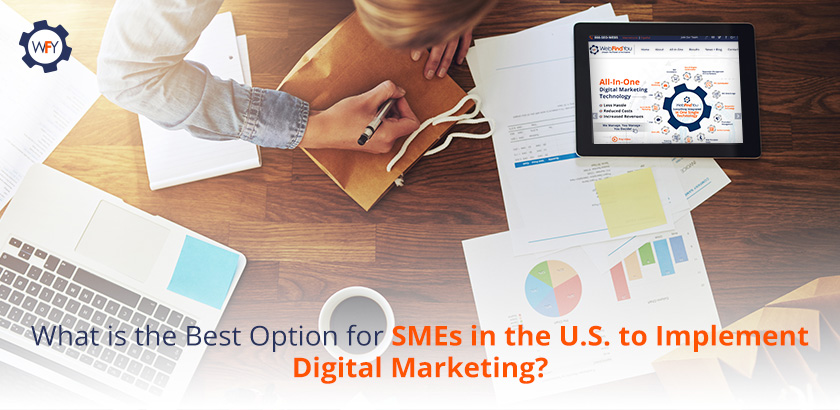 In all honesty, digital marketing is indeed expensive. If you want a
true digital marketing
campaign (an unavoidable step if you want to see positive results in sales), you must use all the necessary tools and professionals for the task, and this can easily surpass your budget. You would have to pay for licenses, plans for different online apps, and an external/internal team to handle content creation, social media management, email marketing, etc.
This might paint a bleak picture, but there is actually an option in the market that will help you execute true digital marketing without wasting money on different tools and providers. You will have everything you need in one single place.
WebFindYou, All-In-One Digital Marketing Technology
WebFindYou is the first and only All-In-One Digital Marketing Technology that truly integrates 20+ digital marketing tools in a single place. At WebFindYou, we offer everything you need to simplify each step in the execution of true digital marketing and SEO in one technology. You will accomplish this with less hassle, reduced costs, and increased revenues.
At WebFindYou, we determined that
92% of the U.S. market doesn't have the budget to afford true digital marketing
; SMEs make a big part of the companies included in this number. Our technology was created to help and guide people through the correct path, while simplifying all the steps involved in the implementation of true digital marketing at a truly affordable price. We have the goal of helping companies and entrepreneurs get positive results with their online presence.
Join the WebFindYou Technology!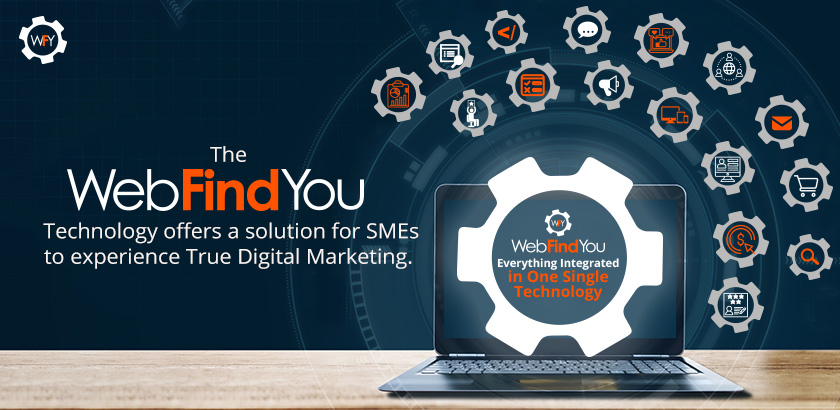 If you own a small or medium-size enterprise, WebFindYou can bring you the solutions you need for your online business. Do you want to know more? Visit our
All-In-One
page and read through the 20+ digital marketing tools integrated in our technology. For more information, you can call us at
1-866-SEO-WEBS (736-9327)
or fill the
contact form
and we will be happy to assist you!
If you found this article helpful then let us know in the comments section below. Likewise, feel free to share it using the share options below. Want us to cover another topic of your interest pertaining to digital marketing? If so, then like us and follow us on social media, and post to any of our social media profiles the topic you'd like us to discuss:
Facebook WebFindYou
,
Instagram @WebFindYou
and
Twitter @WebFindYou
.