Understanding the Importance of Customer Experience on Your Website
7 min read
October 10, 2019
There's no argument that having a website today is one of the most important things for your business. Your website is, in many ways, the face of your business. The experience customers have when they visit your website will greatly impact the way they view your business and the things they say about it to other people. A positive experience leads to positive reviews and word of mouth that can attract new customers. On the other hand, a negative review or press of any kind can be the downfall of your company's brand. Since your website is the starting point for your customers, you should place a great deal of importance on the experience customers have when they visit. This experience includes everything from how easy it is for customers to use the website and find what they need, to functionality and responsive technology aimed at making the experience fast, convenient, and consistent across all devices.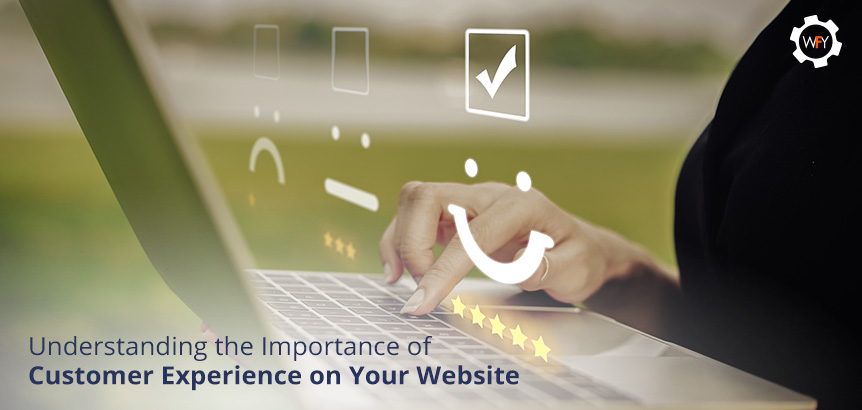 Of course, while you're pleasing the customer, it's important that your website serves its purpose for you. If your customers can't find you, it doesn't matter what the experience on your website is because they will never know. Your website needs to be SEO optimized. Many people hear that term often without fully understanding what SEO optimization really means. Your company needs to be working with a web design company, SEO expert, or marketing agency who understands full optimization, not just the basics. Having plenty of relevant SEO-optimized content (helpful articles, videos, etc.) is important, but it isn't enough to keep you competitive. Your website needs to be optimized from the inside out. Think of your website as a NASCAR car. It can look advanced and/or beautiful on the outside, but it's what's under the hood and the internal components that matters. If you don't have an optimized car on the NASCAR circuit then you will always be behind your competitors.
Optimization of your website starts under the hood. Everything needs to be taken into consideration when you're optimizing a website. Search engines, and Google in particular, look at many elements of a website to determine how worthy the website is. Optimized images, links and back links, page URL (one that indicates what the page is about), on-page and off-page SEO (plenty of content, back links, and social media integration), and proper structure of your website. These are just some of the most important components of a website that will make Google happy. The easier it is for Google to understand the products and services you provide and therefore index you correctly, the better your chance of gaining higher rankings in the search engine, and therefore the better your chance of getting an increase in traffic and sales.
Each of the elements above require knowledge of HTML and CSS, how to link to (and encourage links from) relevant and reliable websites, an understanding of social media outlets and how to integrate them with your website, and how to keep customers coming back by staying on top of how they are responding to the steps you've taken to bring them in and keep them coming back for more. All of this needs to be done in order to make your website as valuable to you as it is to your customers. If the things we've talked about above, both in terms of customer experience and what your website does for you, are not happening, something needs to change to keep your company at the top of its game.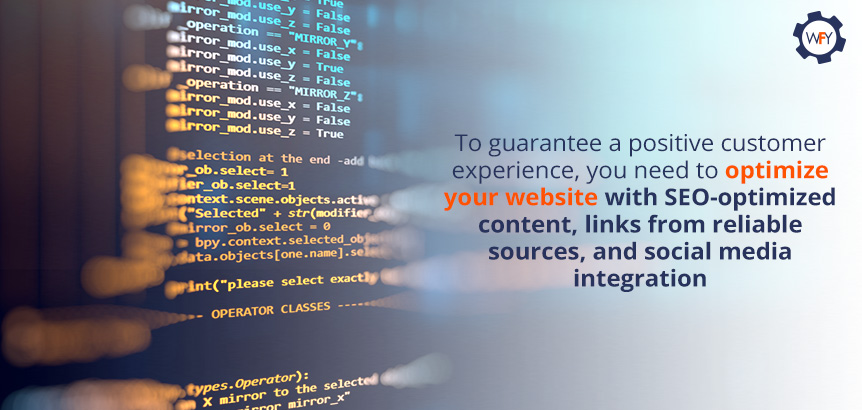 The first question is, do you know what kind of experience your customers are having? Are they satisfied when they visit and are they coming back? Are they making purchases while they are visiting you? There are several ways to measure the satisfaction of your customers. The Net Promoter Score (NPS) is one of the most popular metrics for doing so. Keep in mind, though, it's not just about measuring success, it's about the accuracy of the data you obtain. Here are some of the most popular methods for determining the experience customers have on your website:
Net Promoter Score: This is a metric that is capable of measuring the satisfaction level of customers that buy products/services.
Zendesk: This is a platform with built-in NPS software that will measure the loyalty of your customers using surveys to determine how customers feel about your company, what they are buying, how often they are buying, etc.
Customer Satisfaction Score: This is a metric that helps determine customer satisfaction.
Web Promoter Score by WebFindYou: Similar to the Net Promoter Score mentioned above but provided automatically for those websites using WebFindYou (more information).
These are just a couple of the most widely used tools for determining, or trying to determine, whether or not your customers are happy with you. It's important, however, to be able to trust the method you're using to measure customer satisfaction. A bunch of data gathered without rhyme or reason doesn't do any good. At WebFindYou, we've taken care of this issue by designing a tool that faithfully measures the level of satisfaction your customers have when visiting your website, along with many other components essential to creating a complete approach to digital marketing. We'll talk more about that later, but first, let's look at another important component to building customer satisfaction – social media.
Social media is a major part of today's world. It represents one of the most effective ways available to boost customer loyalty. According to an article from Search Engine Watch entitled
How to Get Started with Twitter Advertising
, "41% of Twitter users made purchases from brands they follow after being exposed to their ads on the social platform." Facebook, Instagram, and Twitter are all valuable resources and one of the easiest ways to reach customers, so your company should be doing everything possible to ensure your brand is visible and that you are taking advantage of those avenues to keep current customers happy while gaining new customers. Trying to manage social media and your website separately isn't the right approach. They should be in synch. Customer's feel more connected, and thus more loyal, to a brand because of positive experiences they receive everywhere. If you want users to be loyal to your brand, make sure they are satisfied after every interaction on all fronts.
But how do you do this? You already know you have to have a product or service that customers want or need; you also know you need a website that makes it easy for customers to get that product or service while also meeting the demands of Google.
WebFindYou is the solution you have been looking for. We are the first and only company to offer a "True" All-in-One Digital Marketing Technology. This is a technology that brings together all the components necessary to implement everything digital for your brand, products and services. This means with WebFindYou, you can keep your customers and Google happy. The end result for you is potentially more money in the bank.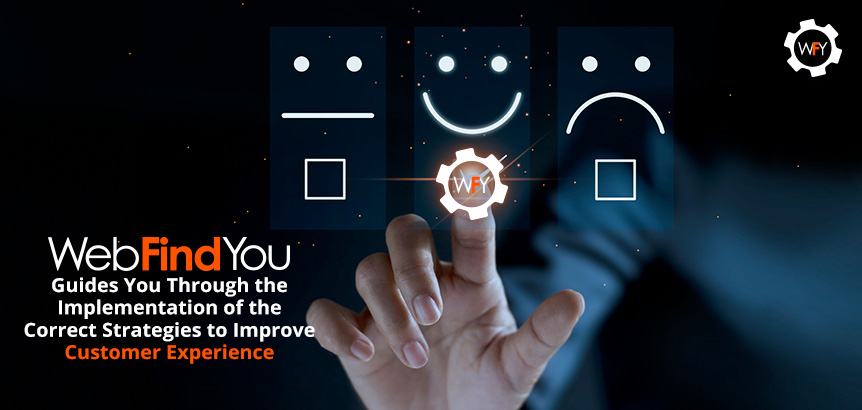 How can WebFindYou help you gain a better experience for your customers when they visit your website? The good news is, once you choose to buy WebFindYou, help has already arrived. You will be walked through the process of choosing the configuration that fits your needs step by step. Starting from a one-time fee of $499, you will have a website built with you and your customers in mind. This includes responsive technology, ensuring your customers get the same consistent experience across all of their devices. According to an invesp article
Mobile Commerce Statistic and Trends
, "95% of mobile internet users look up local information on their phones for the purpose of calling or visiting a business. These users should have the same exact experience on your website as computer users get. There's nothing more frustrating than losing customer experience because your website doesn't perform well on all devices, and WebFindYou's focus on responsive technology helps ensure you will never lose a customer for this reason.
Another important way to ensure customer satisfaction and to maintain customer loyalty is by keeping your finger on the pulse of what your customer is thinking. Earlier we talked about ways of gauging customer satisfaction with several popular tools. WebFindYou has a tool integrated into its All-in-One Digital Marketing Technology that accurately measures customer engagement, purchases, and response from your website because it is integrated into a technology that also includes online surveys for hearing straight from your customers, reputation management to help manage how your brand is viewed on the web, and WebFindYou's Web Promotor Score for determining the satisfaction level of all customers who visit your website. Because all of this is integrated into one technology in a single place, there is no need to worry about anything. All of the tools in our technology work as a single well-oiled machine, with each part doing its job to ensure your success. It's all easy to manage and implement, meaning you don't need to spend thousands of dollars on tools and staff to get the digital marketing your company needs.
The WebFindYou All-in-One Digital Marketing Technology also lets you manage all your social media accounts from one location with call and form tracking capabilities embedded in your posts to let you know which of your customers are coming from social media, which posts are driving the traffic, and which posts are converting. This is how we help you tie your SEO-optimized website to your social media accounts, allowing you to keep up with what makes your customers happy. Once you know this, you can easily slant content and engagement to match the desires of your customers. The end result is a better customer experience all the way around.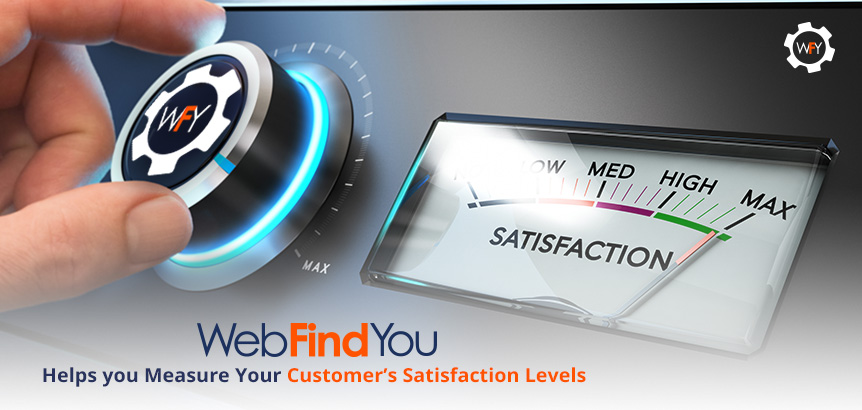 WebFindYou knows how important, yet difficult, it is to keep up with everything going on in the digital world. We understand how important it is to have a digital marketing platform capable of doing everything digital while responding to the latest Google changes and marketing trends. This is why we created WebFindYou in 2009, and why we have been consistently enhancing our technology ever since. By using the WebFindYou technology, you ensure your website and digital marketing will always be in line with Google's changes and the latest marketing trends because either the WebFindYou technology will auto-update to manage these changes for you or you will be notified of which changes need to be made with simple step by step text and video guides for you, your internal team, your marketing agency, or someone you contracted from the WebFindYou Marketplace to follow. WebFindYou is the only company world-wide that offers this tremendous time-savings and less-complicated value because we are the only "True" All-in-One Digital Marketing Technology that exists. However, if you are not yet using WebFindYou for your business, then we suggest you follow our
Latest News
and
Blogs
,
subscribe to our newsletter
, and follow us on social media to be informed of the important issues affecting digital marketing and how WebFindYou continues to make them less complicated, with lower costs and greater revenues.
Join WebFindYou Today
Simply follow these easy to follow steps to get started:
You'll receive an email to access the WebFindYou platform for your website.
Follow the very easy to follow videos to implement WebFindYou for your business.
For questions, please call us at 1-866-SEO-WEBS (736-9327), fill out our contact form, subscribe to our newsletter or follow us on social media to stay informed of everything WebFindYou including webinars and live speaking events.
If you found this article helpful then let us know in the comments section below. Likewise, feel free to share it using the share options below. Want us to cover another topic of your interest pertaining to digital marketing? If so, then like us and follow us on social media, and post to any of our social media profiles the topic you'd like us to discuss:
Facebook WebFindYou
,
Instagram @WebFindYou
and
Twitter @WebFindYou
.